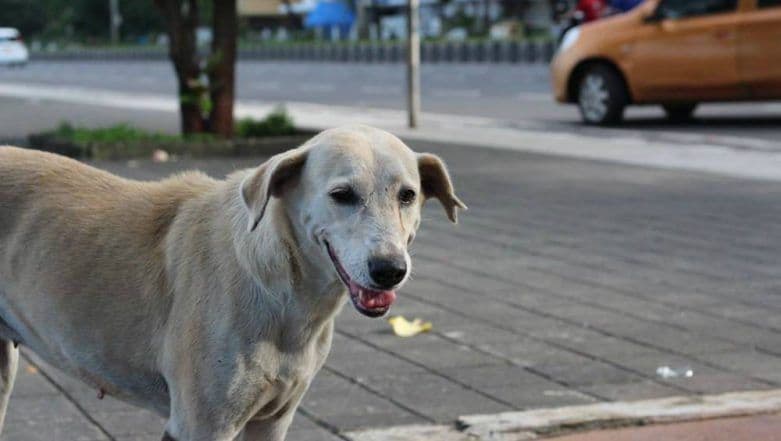 Saharanpur, June 28: In a yet another case of a deadly attack by wild canines on children, a one-month-old infant died after being attacked by a stray dog in Dayalpur village of Uttar Pradesh's Saharanpur district. This incident occurs just days after a three-year girl was mauled to death in Bahar area of the city.
The baby who was sleeping in the courtyard was picked up by a wild dog and attacked. The infant's mutilated body with the head missing was found in the field on Tuesday, June 25, morning. Speaking on both the incidents, Aparna Gupta, SP Rural said, "Investigation is underway in both the cases. Appropriate measures are being taken to tackle the situation." Mathura Horror: 3-Year-Old Boy Mauled by Stray Dogs in Shiv Wala Nath Nagar.
On Wednesday, a three-year-old boy was attacked by five stray dogs in Uttar Pradesh's Mathura. The dogs attacked him viciously before dragging him into a construction site. However, the boy was rescued by locals. Following the incident, Sarvagya Ram Mishra, District Magistrate of Mathura, said action will be taken immediately and the issue will be resolved within two days.
Every year, dozens of children are killed by dogs. The frequent attacks have prevented people from sending their children outside to play. In another case, a seven-year-old girl was killed by canines in the Barsana area of Mathura district in May.