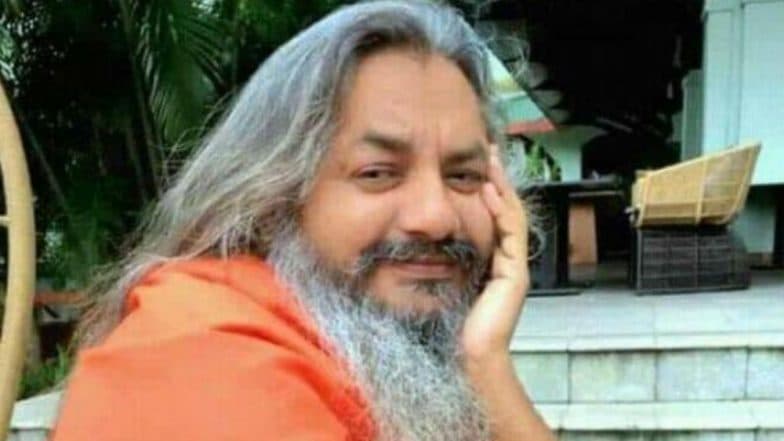 Gurugram, August 22: A self-styled godman, Baba Jyotigiri Maharaj, has been absconding ever since videos of him sexually abusing women and minors went viral on social media. After Baba Jyotigiri Maharaj's obscene MMS videos surfaced, the Gurugram Police filed an FIR against him over alleged sexual abuse of women and minors. The development comes after Haryana's Aam Aadmi Party (AAP) leader Sudhir Yadav lodged a complaint against the self-styled godman.
In his complaint, Sudhir Yadav alleged that Jyotigiri Maharaj sexually abused minor girls at his ashram in Baheda Kala village. The AAP leader also submitted 10 MMS videos of the accused godman as evidence. Jyotigiri Maharaj is accused of having forced sexual relations with many women and girls visiting the ashram and sexually assaulted dozens of children, India Today reported. Self-Styled Godman Held for Raping Teenage Girl in Hyderabad.
In videos that went viral, Jyotigiri Maharaj can be seen sexually assaulting minor girls. The copy of the complaint against the self-styled godman was also sent to the National Commission for Women, Haryana, Women's Commission and other concerned authorities. A case has also been registered against those who circulated the videos on social media because the faces of the victims can be clearly seen in them. Supreme Court Rejects Self-Styled Godman Asaram Bapu's Bail Plea in Surat Rape Case.
While the FIR has been registered, the whereabouts of Jyotigiri Maharaj remained unknown. Police deployment around his ashram has been increased in view of outrage by the public. Locals vowed to protest until the ashram is shut down and the accused godman gets arrested. It is said Jyotigiri Maharaj is former IAS officer and has close relations with politicians in Haryana.