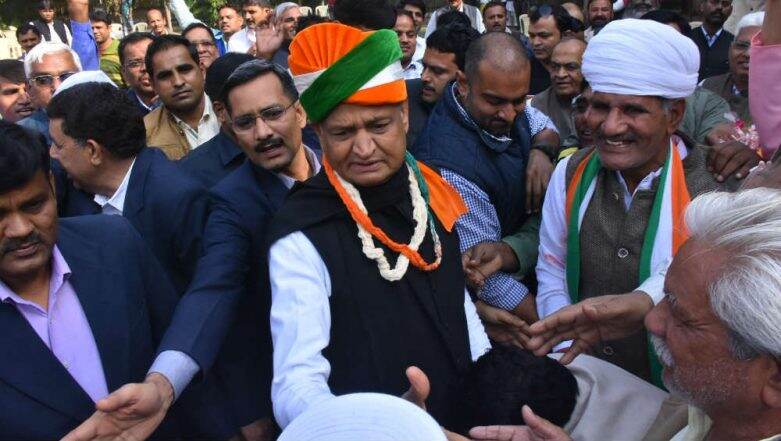 Jaipur, January 18: The Rajasthan cabinet has approved two amendments bills that end the minimum educational qualification condition for candidates contesting the local body elections in the state. Rajasthan Panchayati Raj (Amendment) Bill, 2019, and the Rajasthan Municipalities (Amendment) Bill, 2019 were passed by the Rajasthan cabinet. Rajasthan: Villagers File RTI Query Against Gram Panchayat, Get Used Condoms in Return.
The next step is now presenting both the bill in the state assembly in the present session, according to an official statement. Rajasthan Government Will Examine Cases Against Dalits, Mayawati's Demand Is 'Natural': Ashok Gehlot.
Read the ANI Tweet Below:
Rajasthan Cabinet approves Rajasthan Panchayati Raj Amendment Bill 2019 & Rajasthan Municipality Amendment Bill 2019, to end minimum educational qualification condition for contesting local body polls in state. Both bills will be introduced in state assembly during present session

— ANI (@ANI) January 17, 2019
Former Rajasthan chief minister Vasundhara Raje had introduced the minimum educational criteria in 2015 for candidates contesting municipal, zila parishad or panchayat samiti elections. The candidates had to have passed class X in order to be eligible for contesting the polls.
But a cabinet meeting under the current chief minister of Rajasthan, Ashok Gehlot, on December 29, 2018 had decided to do away with the minimum educational qualification to "ensure the participation of every person in the panchayat and municipal elections".