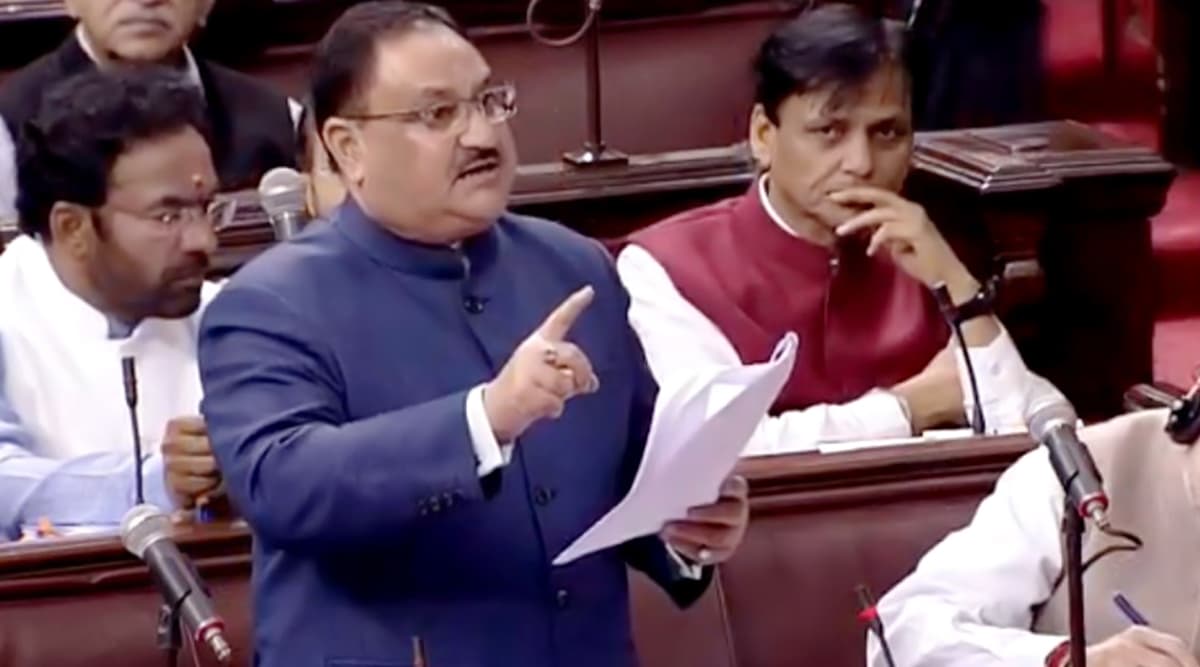 New Delhi, December 11: BJP Working President JP Nadda, speaking in the Rajya Sabha during the debate on the Citizenship Amendment Bill 2019, said that the BJP is following what former Prime Minister and Congress leader Manmohan Singh had said in Rajya Sabha in 2003 to then deputy Prime Minister Lal Krishna Advani. CAB Inspired by Nazi Ideology, Terminology Used by PM Modi, Amit Shah Similar to Hitler Era: Derek O'Brien in Rajya Sabha.
The BJP Working President claimed that former PM Manmohan Singh had told BJP leader LK Advani in the Upper House that "India should have more liberal approach in granting citizenship to minorities in Bangladesh" and other countries.
JP Nadda said that, "Citizenship Amendment Bill has been attempted to give a way to those who have lived in an environment of injustice for a long time, to live with dignity."
Nadda added that, "the basis of the bill we are talking about today is that only minorities who have been tortured religiously in Bangladesh, Afghanistan and Pakistan and who have taken refuge in India will be given citizenship. This problem is not from today, this problem started at the same time when the country was partitioned at the time of independence. It was clear that the country was divided on the basis of religion. The tragedy of this division was that never before in the world has such a massacre happened."
Nadda went on to justify his stand and said, "After the partition of the country, people had to leave their homes and property and move here and there. At that time there was a Nehru-Liaquat pact, in which it was concerned that the minorities at both places should be protected. But it did not happen."