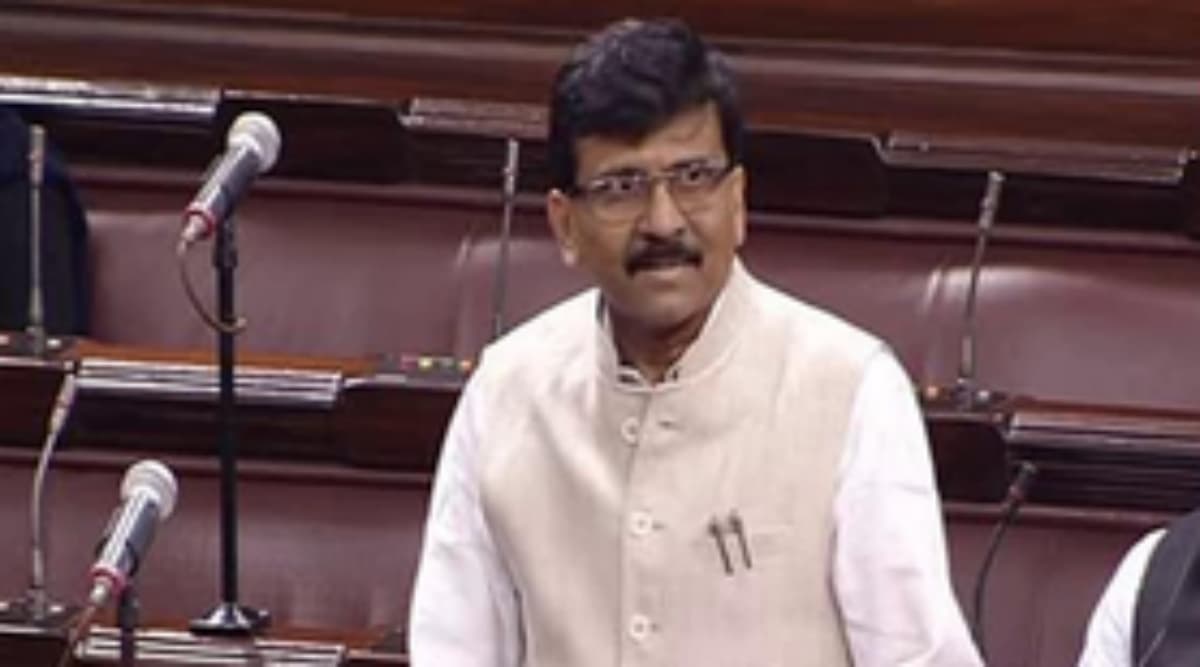 New Delhi, December 11: Shiv Sena lawmakers in Rajya Sabha on Wednesday boycotted voting on the contentious Citizenship Amendment Bill 2019. As soon as the voting began, Shiv Sena MPs walked out of the Upper House, reducing Opposition's strength. Asked if they have boycotted the voting, Shiv Sena MP Sanjay Raut outside Parliament said: "Yes, Shiv Sena has boycotted the voting." The party has three lawmakers in Rajya Sabha. Citizenship Amendment Bill 2019: What Fundamental Rights Article 14, 15 Guarantee And Arguments in Favour of & Against CAB.
Earlier today, speaking during the debate over CAB in Rajya Sabha, Shiv Sena parliamentary leader Sanjay Raut said the government should explain whether it is indulging in vote bank politics by retaining a section of intruders who are not of Islamic faith. The Shiv Sena, he said, also demands a ban on voting rights of naturalised citizens for the next 25 years.
Shiv Sena's coalition partner in Maharashtra - Congress - repeatedly appealed the party to not to vote in favour of the legislation. "Our country is governed by the Constitution and the Constitution is based on the principle of equality. We expect that Shiv Sena will keep this in mind while voting for Citizenship Amendment Bill in Rajya Sabha," said Congress' state unit chief and State Cabinet Minister Balasaheb Thorat.
After calling the CAB an attempt to create an "invisible partition" of Hindus and Muslims in its mouthpiece Saamana on Monday morning, the Shiv Sena supported the legislation in Lok Sabha "in the national interest" later in the day. However, on Tuesday, Shiv Sena President and Maharashtra Chief Minister Uddhav Thackeray said that his party would not vote in favour of the Bill "unless we get clarity".
The Citizenship (Amendment) Bill 2019, which seeks to provide Indian nationality to Hindus, Christians, Sikhs, Parsis, Jains and Buddhists immigrants, was passed by Rajya Sabha on Wednesday evening.