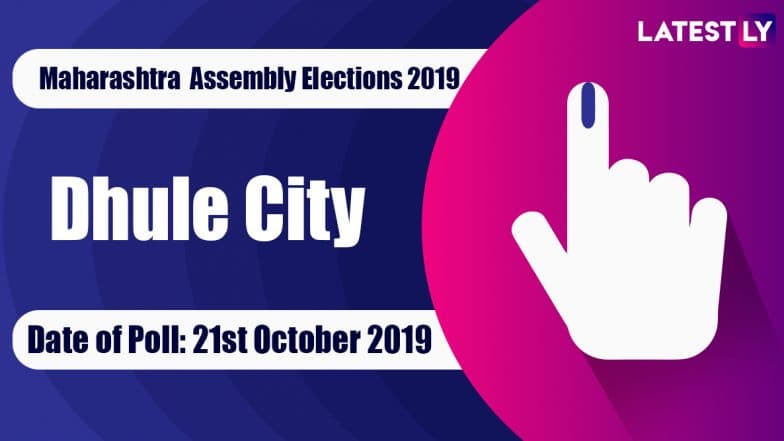 Mumbai, October 10: Dhule City is one of the 288 Vidhan Sabha constituencies of Maharashtra. Dhule city will go on polls along with other seats in the Maharashtra Assembly on October 21. Vote counting and final results will be declared on October 24.
Anil Gote from the BJP party is the sitting MLA of the Dhule city constituency. He has spent four years in jail charged with counterfeiting but has never been convicted. In 2017, Gote received flak for his comment when he demanded that the Maharashtra Legislative Council be scrapped because it has no constitutional rights.
Dhule city is also a part of Delhi Mumbai Industrial Corridor Project, as Node - 17, India's most ambitious infrastructure program, aims to develop new industrial cities and converging next-generation technologies across infrastructure sectors.
The election process will be completed by October 27, Diwali day. The current assembly in Maharashtra ends on November 9.  The number of polling stations has increased this year and the ones on the second floor have been brought down to the ground level. Special security arrangements have been taken in Maoist areas like Gadchiroli and Gondia.
| MLA Candidates | Party | Votes |
| --- | --- | --- |
| KULKARNI PRACHI GIRISH | MNS | NA |
| RAVINDRA SURESH DAMODAR | BSP | NA |
| HILAL LALA MALI | SHS | NA |
| ANIL ANNA GOTE | Loksangram | NA |
| MANSURI ASIF INAYAT | Samajwadi Party | NA |
| SHAH FARUK ANWAR | All India Majlis-E-Ittehadul Muslimeen | NA |
| GORAKH BABANLAL SHARMA | IND | NA |
| MAYUR DEVIDAS AHIRRAO | IND | NA |
| RAJWARDHAN RAGHUJIRAO KADAMBANDE | IND | NA |