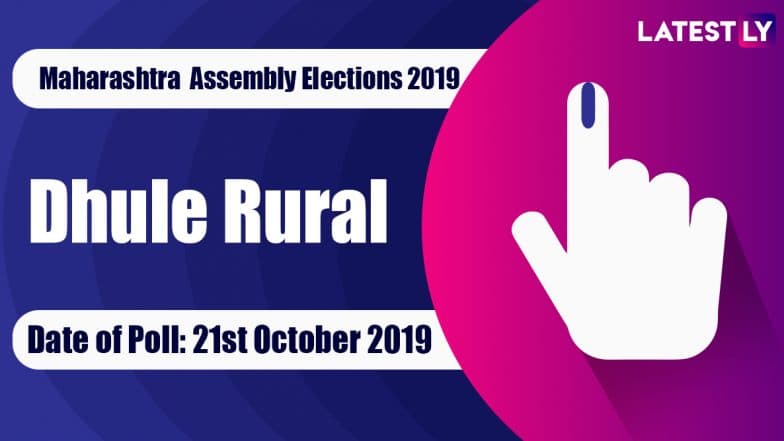 Mumbai, October 10:  The Dhule Rural constituency is one of the 288 Vidhan Sabha constituencies of Maharashtra. On October 21, Dhule Rural will go on polls along with the other seats in the Maharashtra Assembly. The counting of votes and the final results will be declared on October 24.
Reportedly per orders of Delimitation of Parliamentary and Assembly constituencies Order, 2008, No. 6 Dhule Rural Vidhan Sabha constituency is composed of the following- Dhule Tehsil (Part), Revenue Circle - Lamkani, Songir, Fagane, Mukati, Dhule, Kusumbe, Arvi and Shirur of Dhule district.
Kunal Rohidas Patil is the sitting MLA from the constituency and he belongs to the Congress party. He won 2014 General Assembly Elections with 119,094 votes in his favour.
The last date for the candidates to file their nomination was October 4 and the scrutiny of these papers had to be done October 5. A total of 95,473 polling stations that have been set up for over 8.95 crore voters in Maharashtra. The Konkan Divisional Commissioner Shivajirao Daund has directed officials concerned to ensure all facilities for disabled persons and senior citizens during voting and to shun the use of plastic at the polling booths. In the 2014 Maharashtra assembly elections, the BJP emerged as the single largest party winning 122 seats.