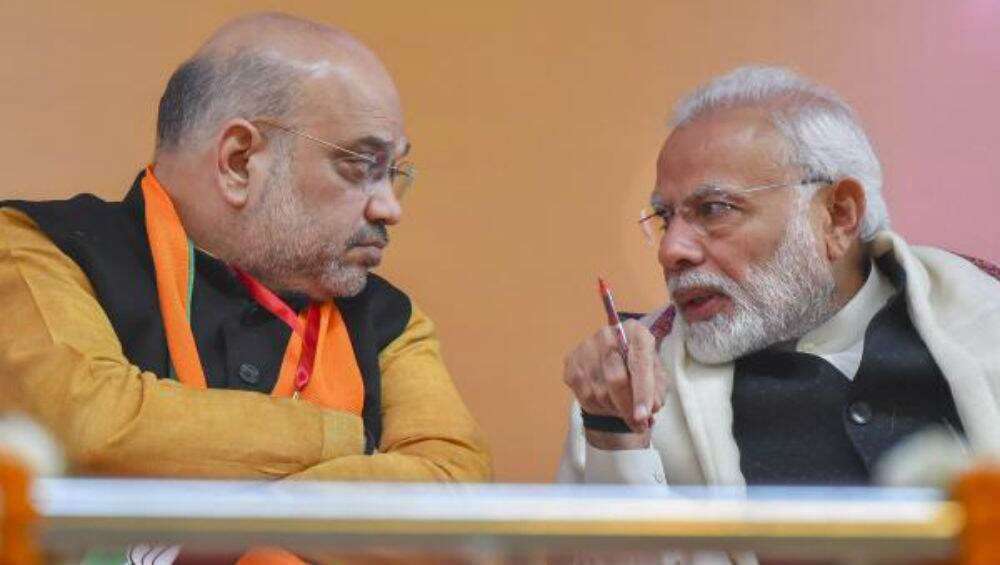 New Delhi, November 30: With the Gross Domestic Production (GDP) rate slipping to 4.5 percent in July-September quarter, rumblings have come to the fore from within the NDA ranks. Oldest allies of the Bharatiya Janata Party (BJP), including Shiromani Akali Dal (SAD) and Janata Dal (United) have marked their concerns over the "alarming" state of economy. Growth May Be Down, But No Recession Yet: Nirmala Sitharaman.
Senior Akali Dal leader Naresh Gujral, while speaking to reporters, pointed towards "dearth of talent" within the Narendra Modi government to deal with the ongoing economic slowdown. Gujral further accused the BJP of not discussing the serious issues plaguing the economic with its allies.
The NDA members are not seeking posts or ministries, but are only demanding consultation, Gujral told The Indian Express, adding that if the situation is not addressed on immediate basis, it could spiral out of control.
Gujral claimed that the rising unemployment, lack of job creation and overall free fall of the economy has unnerved several among the NDA members. "The allies are quite unhappy. The oldest ally, Shiv Sena, has already walked out and others are waiting at the departure lounge," he was quoted as saying by the leading English daily.
JD(U) lawmaker KC Tyagi also slammed the government for adopting major policy changes without consulting the allies. The sale of stakes in BPCL and resolution to divest Air India, merger of BSNL with MTNL will be protested by JD(U) which ascribes to socialism, he said.
On the economic slowdown, Tyagi appealed the government to pay heed to the warning of experts. The advice issued by former Reserve Bank of India (RBI) Governors must not be brushed aside, the Rajya Sabha MP claimed, adding that the government should rope in the expertise of former Prime Minister Manmohan Singh at the earliest.