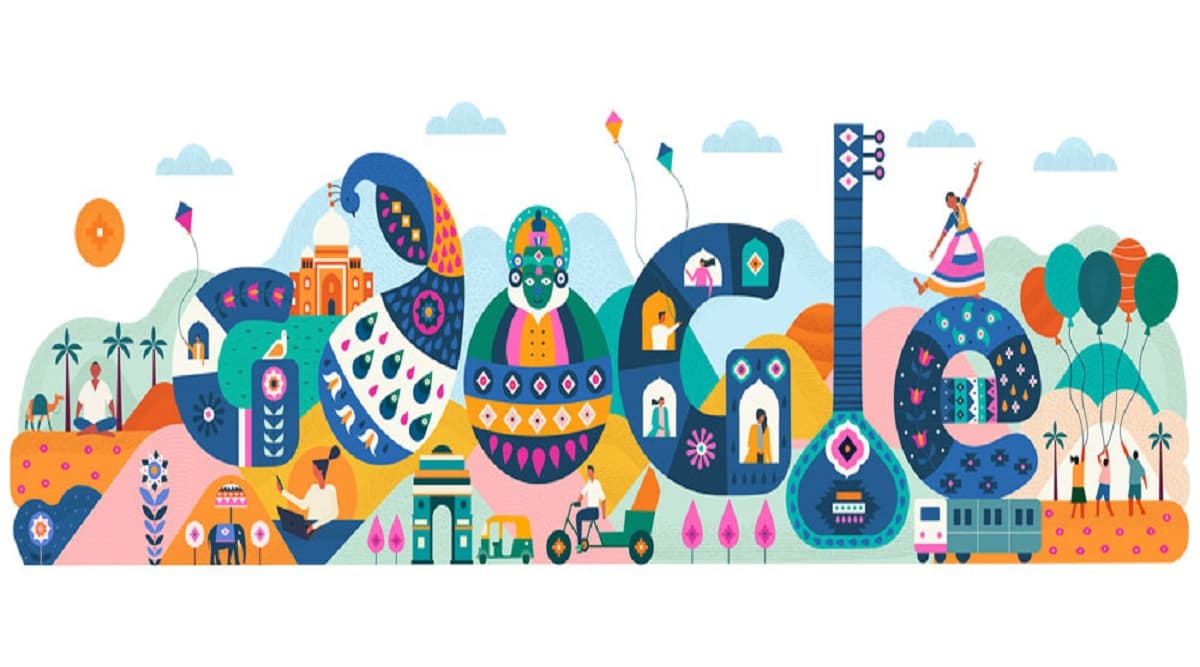 New Delhi, January 26: Google on Sunday rejigged its landing page in India to highlight the occasion of Republic Day 2020. The latest doodle depicts India's rich cultural heritage and diversity, which would also be depicted through the marquee R-Day parade to be taken out at Rajpath in New Delhi today. The occasion marks the 71st year since India adopted a Constitution and declared itself a constitutional republic. Republic Day 2020 Live News Updates: R-Day Parade at Rajpath to Begin at 9:00 AM.
Google, in a note issued along with the doodle, said the illustration has been made by Singapore-based guest artist Meroo Seth. It highlights the cultural richness of India, that permeates and unites the South Asian nation —from its world-famous landmarks like the Taj Mahal and India Gate; to the wide array of flora and fauna such as its national bird (the Indian peafowl); to classical arts, textiles, and dances — all coming together to create harmony despite the apparent differences.
"Republic Day marks the completion of India's transition from the British Raj to an independent republic. It also represents the anniversary of the declaration of Purna Swaraj, which translates to "complete freedom," by the Indian National Congress in 1929," Google furter stated.
The Republic Day parade this year would feature a total of 22 tableaux - 15 from the states, one from union territory and six from central ministries and departments. The parade showcases the economic progress, military might, cultural richness and diversity of populace.
The three-day Republic Day festivities would conclude on January 29, with the President witnessing the Beating Retreat ceremony of the forces. For the next three days, the premier institutes of democracy in Raisina Hills will remain lit, as India would continue to cherish and celebrate its Constitutional Republic characteristic, which has only deepened over the last seven decades.