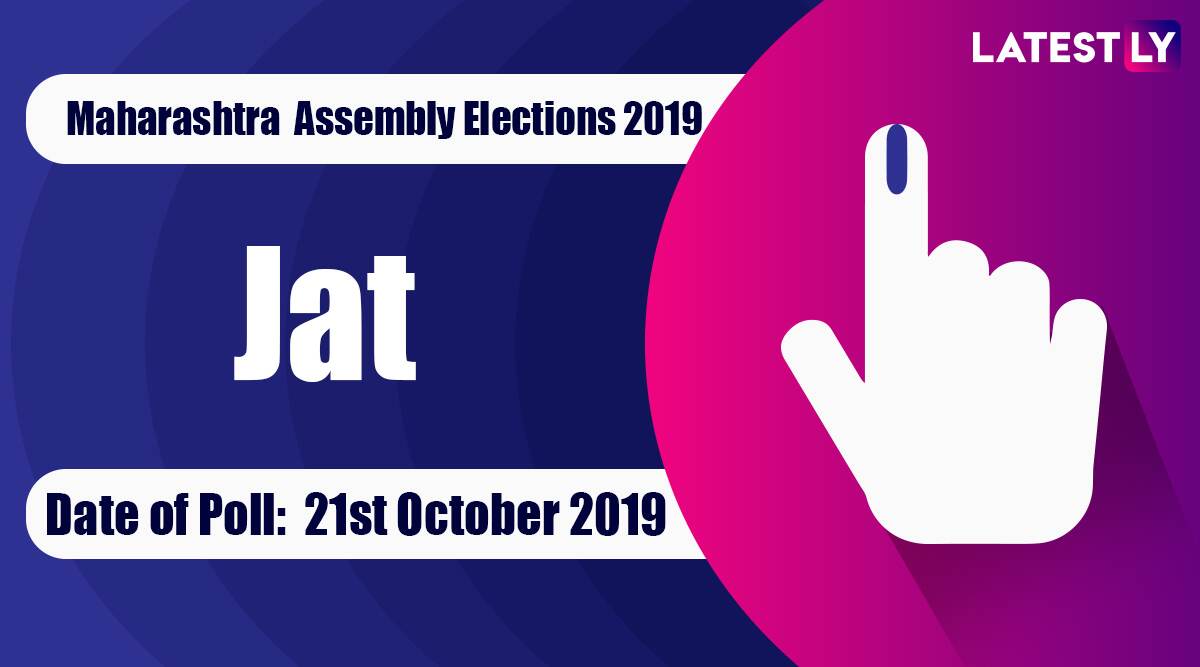 Vikramsinh Balasaheb Sawant of Congress has won the Jath Assembly constituency in Maharashtra by defeating the BJP candidate Jagtap Vilasrao Narayan. The constituency of Jat is one of the 288 Vidhan Sabha (Legislative Assembly) constituencies in the state of Maharashtra. Geographically, Jat is one of the 8 Legislative Assembly seats that are located in the Sangli district. The Election Commission of India had declared the 2019 Maharashtra Assembly Elections' voting to be conducted in a single-phase manner on October 21 and hence the populace in Jat constituency will vote on the same day.
Jagtap Narayan, who belongs to Bharatiya Janata Party (BJP), is the current MLA from Jat constituency. In 2014 Maharashtra Assembly Elections, it was Jagtap Narayan who had defeated Congress' candidate by securing 72,885 votes in his favour. In 2009 Maharashtra Assembly Polls, it was BJP's candidate who had from Jat constituency. Assembly Elections Results 2019: BJP-Shiv Sena Alliance Gets Clear Mandate in Maharashtra; Hung House in Haryana.
In 2019 Maharashtra Assembly Polls, the main contenders from this Jat Assembly constituency are Jagtap Narayan (BJP), Mahadev Kamble (BSP), and Vikramsinh Sawant (INC). It will be an interesting triangular contest to witness from Jat constituency.
The Election Commission on September 21 had announced the dates of Maharashtra Assembly Elections and Harayana Assembly Elections 2019. The date of voting was decided to be October 21, for the votes would be counted and the results of Maharashtra Assembly Polls 2019 are to be announced on October 24. The EC had also mentioned that all the electoral procedures will e completed between October 28, i.e. Diwali.
The Maharashtra Legislative Assembly is a 288-member house and the current term of the Maharashtra government is scheduled to end on November 9. With less than a week to go for voting, it will be interesting to see which side the electorate votes this time. For more live news and latest updates about Maharashtra Assembly Elections 2019, stay tuned to LatestLY.