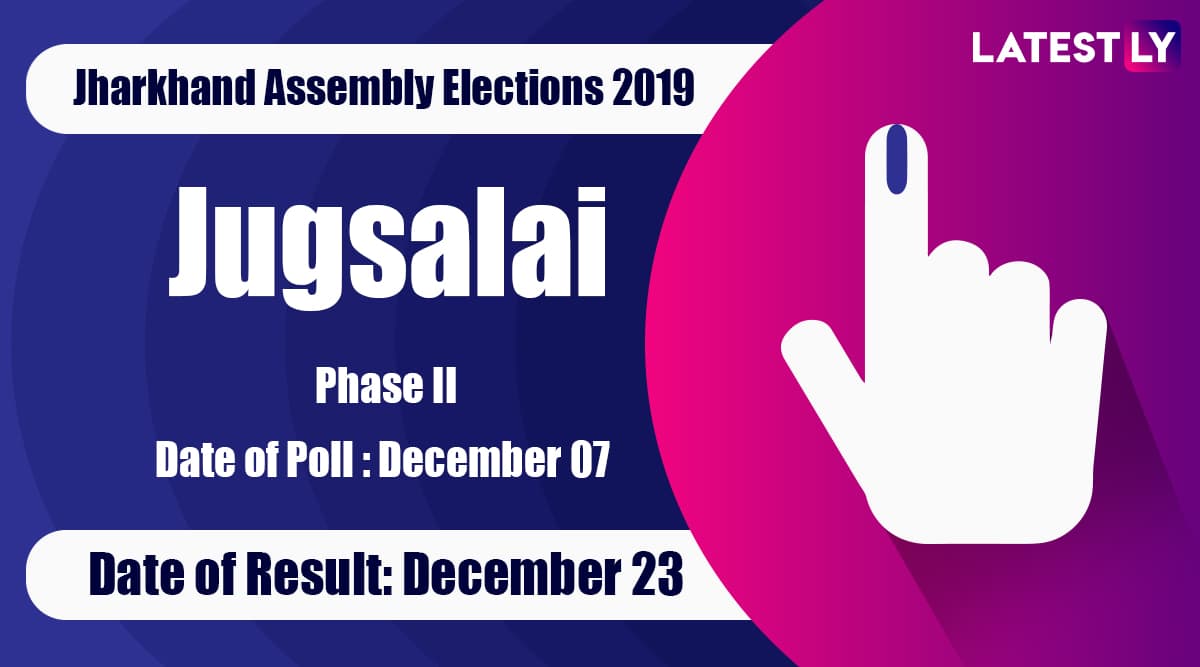 Ranchi, November 28: Jugsalai, the constituency reserved for scheduled caste community, is among the 7 seats of East Singhbhum district which will go to polls in the second round of Jharkhand assembly elections 2019. In all, a total of 20 seats will be contested in the second phase of the polls. Results of the elections will be declared on December 23, when the counting of votes is scheduled. Phase-Wise List of Seats Going to Polls in Jharkhand.
In Jugsalai seat, the All Jharkhand Students' Union (AJSU) - the erstwhile coalition partner of the Bharatiya Janata Party (BJP) - is expected to play a crucial role. The party had won the seat in 2014, with Ramchandra Sahis being elected as the winner.
From the assembly segment, the AJSU Party has repeated the candidature of Sahis, whereas, the BJP has issued the ticket to Muchiram Bauru. From the Congress-JMM-RJD alliance, the seat was assigned to the Jharkhand Mukti Morcha, which announced Mangal Kalindi as its candidate.
Notably, the polls in Jharkhand are held in five-phases, beginning from November 30 and ending on December 20. Unemployment, jobs for educated youth, farmers' distress and connectivity are among the primary poll issues. The state was reported to be among those which have faced the brunt of ongoing economic slowdown.
The ABP News-C Voter survey, released ahead of the elections, predicted a close contest in Jharkhand. The ruling BJP was slated for victory in 33 seats, down from 37 it had won in 2014. The Congress-JMM-RJD combine was expected to win 30 constituencies, whereas, six seats each were predicted for the AJSU, Jharkhand Vikas Morcha and Others.