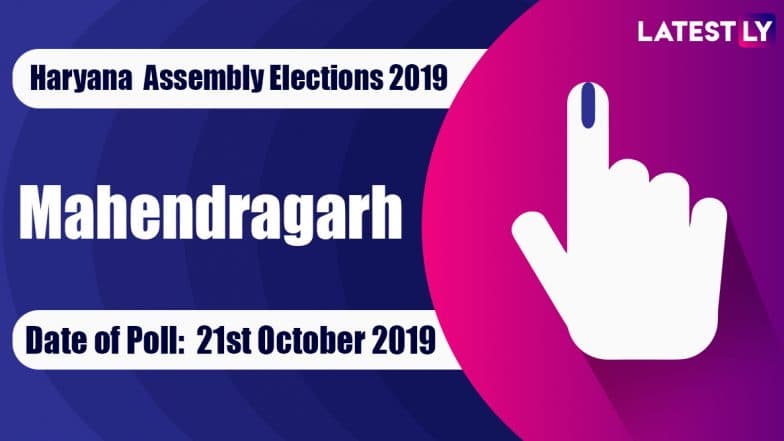 The Mahendragarh Vidhan Sabha constituency falls in the Mahendragarh district of Haryana. Known as the emerging education hub of Haryana, Mahedragarh has a total number of 1,95,318 registered voters. The seat has been a stronghold of five-time MLA Ram Bilas Sharma of the Bharatiya Janata Party (BJP). Voting in Mahendragarh for Haryana Assembly Elections 2019 will take place on October 21. Counting of votes will take place on October 24.
Ram Bilas Sharma of the BJP had won the 2014 Haryana Assembly Elections, defeating Congress party's Dan Singh Rao, who has been a three-time MLA. Congress has fielded Sandhya Singh for Haryana polls 2019 against AAP's Ajay Sharma, INLD's Rajender Singh and BJP veteran Ram Bilas Sharma. Haryana Assembly Elections 2019 Dates & Schedule: Polls to be Held on October 21, Results on October 24, Says ECI.
The elections in Haryana come months after Lok Sabha Elections 2019, which witnessed a massive victory for the BJP. Meanwhile, Assembly polls will also be taking place simultaneously in Maharashtra.
The Model Code of Conduct is in place across Haryana as well as Maharashtra. The Election Commission of India has said that around 1.3 lakh Electronic Voting Machines will be used in Haryana. Voting for Assembly Elections 2019 in Haryana and Maharashtra will take place on October 21. The results of these elections will be declared on October 24, just days before Diwali 2019.