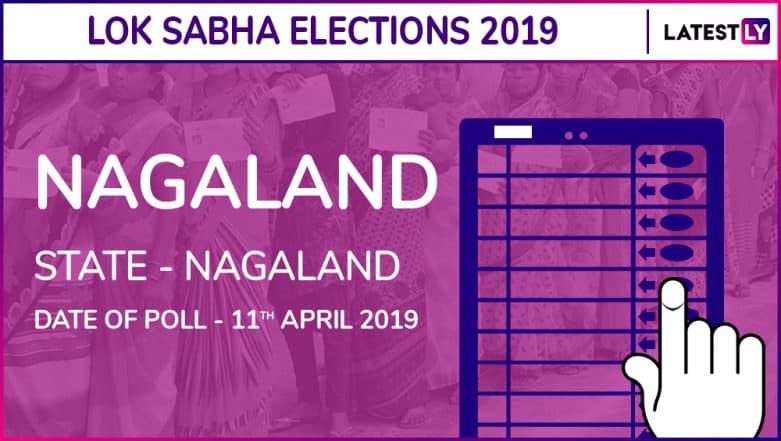 Nagaland is the only Lok Sabha constituency in the northeastern state of Nagaland. This place started participating in general election from the year 1967. The first member of parliament of this place was S C Jamir of the Nagaland Nationalist Organisation, who was elected unopposed. In the year 1969, the Twenty-Third Amendment of the Constitution of India discontinued reservation of seat to the scheduled tribes. The 17th Lok Sabha election at this seat will take place on April 11, 2019. The constituency number of this seat is PC No.1.The results of the Nagaland Constituency will be declared today. The counting of votes began on the Parliamentary seat in Nagaland at 8 am on Thursday, May 23. Voting took place for the Nagaland seat in the first phase of Lok Sabha Elections 2019. A total voter turnout of 83.09 per cent was recorded, as per Election Commission of India. Stay with us for Live updates on the results for the Nagaland Lok Sabha seat. Nationalist Democratic Progressive Party Candidate Tokheho Yepthomi Elected MP.  Lok Sabha Elections 2019 Schedule: Voting In 7 Phases From April 11 to May 19, Counting And Results On May 23; Check All Dates For General Elections.
NPP has nominated Hayithung Tungoe, while the Indian National Congress has chosen K.L.Chishi to compete for General Election, 2019. The Election Commission has declared March 25, 2019, as the last date of filing on nomination from the seat. The last date for withdrawal of candidature is March 28, 2019. Lok Sabha Elections 2019 Phase I: List of States And Constituencies Voting On April 11.
Watch Details of Phase I Lok Sabha Polls
In the 16th Lok Sabha Election in 2014, Neiphiu Rio from Naga People's Front(NPF) defeated K V Pusa from Indian National Congress party. The NPF candidate won by a margin of 4,00,225 votes. Even Samajwadi Party candidate Akhei Achumi contested for this seat in the last election. Total 2696 people pressed on NOTA(None of the Above) button. The total turn out of voters were 10,38,910.
The 17th Lok Sabha election will be held in India from April 11, 2019 and will last till May 19, 2019. The voting will be conducted in total 7 phases.  The result of general election will be declared on May 23, 2019.