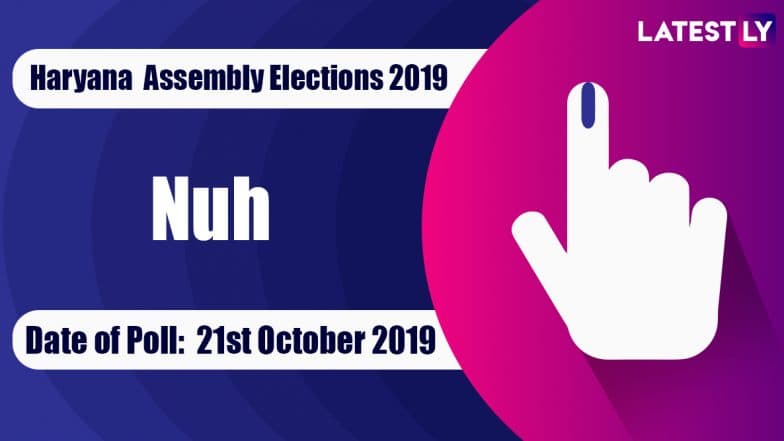 The Nuh Vidhan Sabha Constituency falls in the Mewat district of Haryana. The constituency is home to several ancient monuments. Nuh is about 45 km away from Gurugram. It has a total number of 1,69,902 registered voters and 191 polling stations. Voting in Nuh for Haryana Assembly Elections 2019 will take place on October 21 while counting of votes will take place on October 24.
Zakir Hussain of the INLD had won the Nuh seat in Haryana Assembly Elections 2014, defeating Aftab Ahmed of the Congress. For 2019 polls, Hussain will be fighting from Nuh again, but this time on a Bharatiya Janata Party (BJP) ticket. On the other hand, the INLD has fielded Nasir Husain while the Aftab Ahmed will be fighting on Congress ticket again. Haryana Assembly Elections 2019 Dates & Schedule: Polls to be Held on October 21, Results on October 24, Says ECI.
The Haryana polls come days after BJP's massive win in the Lok Sabha Elections 2019. The BJP witnessed a clean sweep in Haryana in the Parliamentary polls. It remains to be seen whether that would play out in the Assembly polls as well.
Vidhan Sabha Elections will also take place simultaneously in Maharashtra. Voting for both Haryana and Maharashtra Assembly polls 2019 will take place on October 21. The results for elections in both states will be announced on October 24.