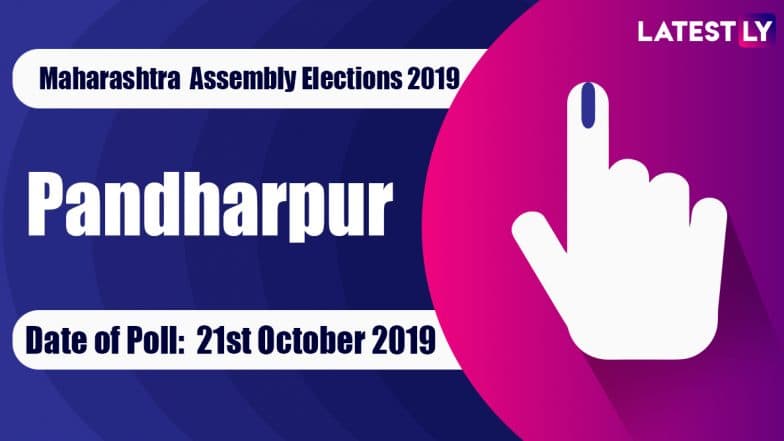 Mumbai, October 9: The Pandharpur seat in Maharashtra, along with other assembly constituencies, are slated to go to polls in a single-phase on October 21. The nominations have been filed and the Election Commission has scrutinized the same. The state-ruling coalition of Bharatiya Janata Party and Shiv Sena has issued the ticket to BJP candidate Paricharak Sudhakar Ramchandra. The Congress-NCP combine has nominated NCP's Bhalake Bharat Tukaram from the constituency.  Solapur South Vidhan Sabha Constituency in Maharashtra: Sitting MLA, Candidates for Assembly Elections 2019, Results and Winners.
The Pandharpur constituency is located in State of Maharashtra. The seat falls in Solapur district of the state. In the 2014 assembly elections, the seat was won by Bhalke Bharat Tukaram of Congress party. He was declared the winner by a margin of 8,913 votes. The second runner-up was Paricharak Shailendra Alias Prashant Prabhakar of SWP party.
In the upcoming polls, prospects are rife for the BJP-Sena coalition from all constituencies of Maharashtra, as the alliance had recently clean swept the Lok Sabha polls. In the general elections held six months ago, the state witnessed a decisive Narendra Modi wave, which allowed the saffron coalition to bag 41 out of the 48 parliamentary constituencies. Solapur City Central Vidhan Sabha Constituency in Maharashtra: Sitting MLA, Candidates For Assembly Elections 2019, Results And Winners.
In 2014, the BJP-Sena combine had succeeded in ending their 15-year hiatus from power in Maharashtra. The alliance trumped the then incumbent ruling regime of Congress-NCP by a significant margin. The BJP and Sena had then contested without a pre-poll pact, and had succeeded to win 123 and 63 seats, respectively.