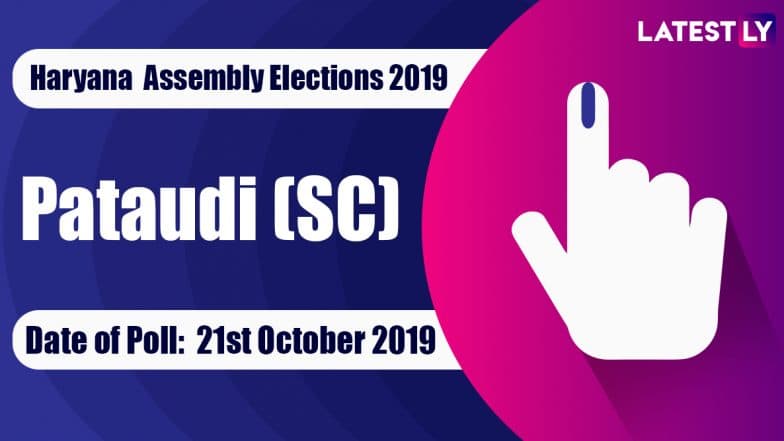 The Pataudi Vidhan Sabha constituency falls in the Gurgaon district of Haryana. It was the seat of the Pataudi state which was ruled by the Nawabs of Pataudi. Dominated by the Ahir community, Pataudi has a total number of 2,21,398 registered voters and 241 polling stations. It also holds significance for its tourism. Voting in Pataudi for the Haryana Assembly Elections 2019 will take place on October 21. The counting of votes will take place on October 24.
Bimla Chaudhary of the Bharatiya Janata Party (BJP) had won the Haryana Assembly Elections 2014, defeating Ganga Ram of the INLD. For 2019 polls, the BJP has fielded Satya Prakash against Sudhir Kumar of the Congress and Sukhbir Tanwar of the INLD among others. Haryana Assembly Elections 2019 Dates & Schedule: Polls to be Held on October 21, Results on October 24, Says ECI.
The elections in Haryana and Maharashtra come days after BJP's massive victory in Lok Sabha Elections 2019. The BJP saw a clean sweep in Haryana in the Lok Sabha polls. It remains to be seen whether the BJP continues with its winning streak or if the Congress or INLD can spring a surprise.
The Model Code of Conduct is in place in Haryana and Maharashtra for the Vidhan Sabha polls. Voting for the Haryana and Maharashtra Assembly polls will take place on October 21. The results for polls in both the states will be announced on October 24.