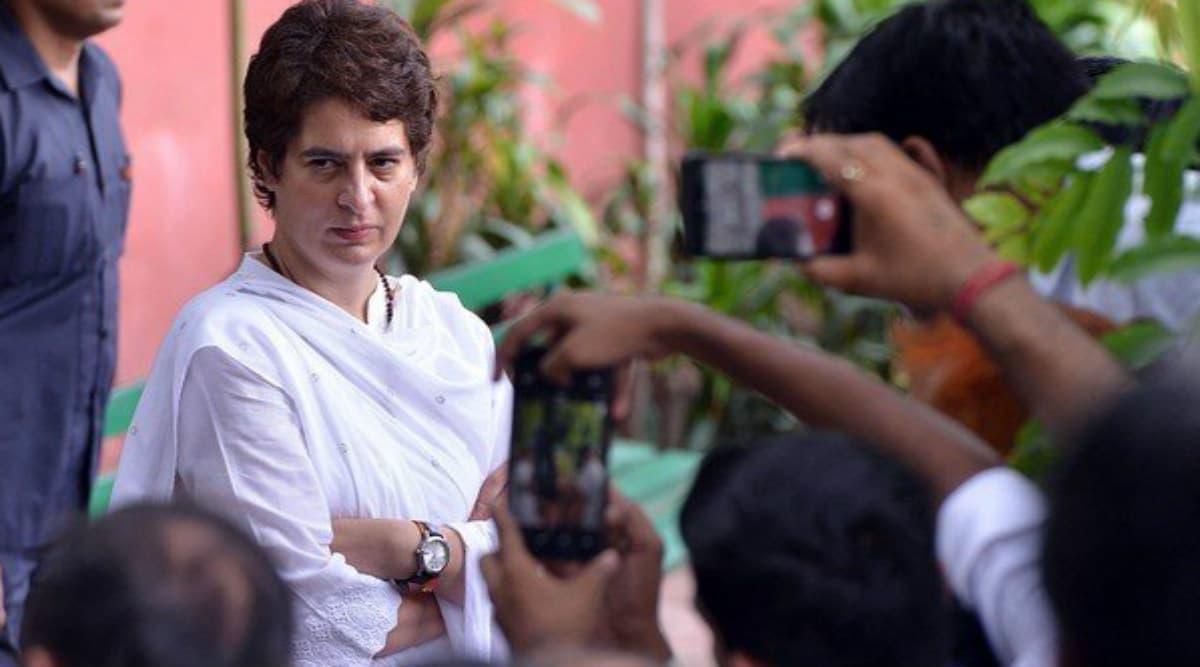 New Delhi, October 31: Congress General Secretary Priyanka Gandhi Vadra on Wednesday remembered Sardar Vallabhbhai Patel and made a stinging attack on the Bharatiya Janata Party (BJP). Sharing a picture of Sardar Vallabhbhai Patel with Jawaharlal Nehru, Priyanka Gandhi said that the BJP doesn't have any freedom fighter from their camp. She added that Sardar Patel was a dedicated leader of the Congress party. Priyanka Gandhi Attacks Modi Government Over Farmer Dues, Says 'Losing Its Mind'.
"Sardar Patel was a sincere leader of Congress who dedicated himself to the party's ideology. He was a close confidant of Nehru and a staunch critic of RSS. The BJP's attempt to appropriate Sardar Patel and its tributes make me very happy," Priyanka Gandhi tweeted with a picture of Sardar Vallabhbhai Patel with Jawaharlal Nehru. In another tweet, the Congress leader said that the BJP doesn't have a freedom fighter from their party to project in public. #SayNoToKanda: Priyanka Gandhi Asks Women to Boycott BJP Over Support From Gopal Kanda.
"BJP's action makes two things clear - one, they have no legendary freedom fighter of their own, almost all were linked with the Congress, and two, even Sardar Patel's enemies are forced to revere him," Priyanka Gandhi wrote. Since it came to power in 2014, the BJP and Prime Minister Narendra Modi have been accusing the Congress and the Nehru-Gandhi family of undermining Sardar Patel as a leader.
Priyanka Gandhi's Tweets:
..ऐक्शन से दो चीज़ें स्पष्ट होती हैं:

1. उनका अपना कोई स्वतंत्रता सेनानी महापुरुष नहीं है। तक़रीबन सभी कांग्रेस से जुड़े थे।

2. सरदार पटेल जैसे महापुरुष को एक न एक दिन उनके शत्रुओं को भी नमन करना पड़ता है।

2/2

— Priyanka Gandhi Vadra (@priyankagandhi) October 31, 2019
To commemorate Sardar Patel's 144th birth anniversary of Sardar Patel, PM Modi and other ministers addressed events across the country. In his address, PM Modi dedicated abrogation of Article 370 in Jammu and Kashmir to Sardar Patel. ".....With the blessings of Sardar Saheb, the country has taken a very big decision to defeat these forces a few weeks ago. Article 370 gave nothing except separatism and terrorism to Jammu and Kashmir," PM Modi said.