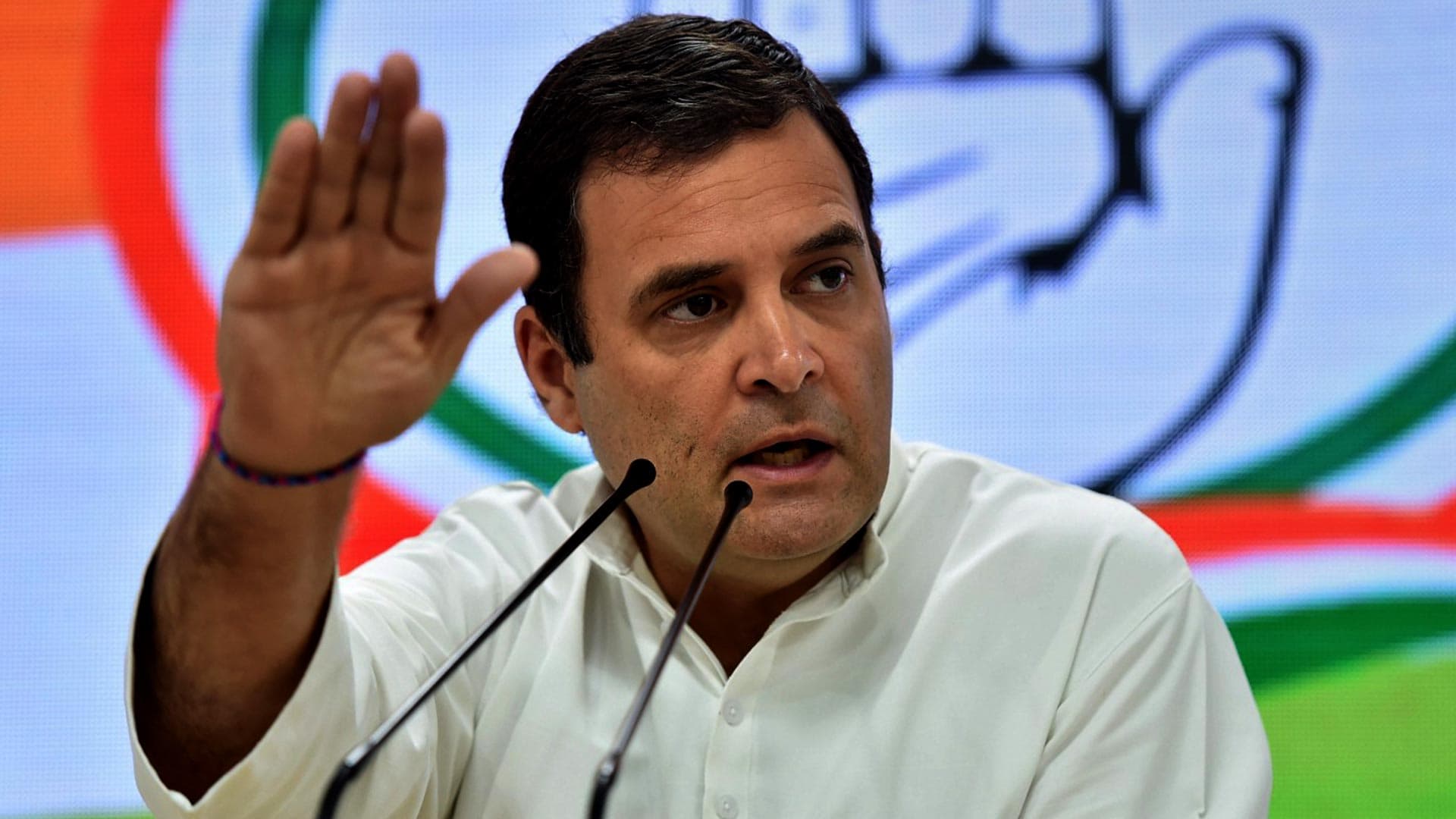 New Delhi, October 4: Senior Congress leader Rahul Gandhi, who has taken hiatus from day-to-day affairs of the party following the humiliating loss in Lok Sabha elections 2019, is set to join the ongoing assembly poll campaign. The Congress issued a statement on Friday confirming that the Gandhi scion would hold road shows and address rallies in Maharashtra and Haryana between October 10 to October 19. Sanjay Nirupam Blasts Out at Congress Leadership, Tweets 'Seems Party Doesn't Want My Services Anymore'.
The two states are slated to go to polls in a single-phase election on October 21. While 288 seats will be contested in Maharashtra, the electoral battle in Haryana will feature a contest in 90 constituencies. Results of the high-stake assembly polls are expected on October 24, when the Election Commission has scheduled the counting of votes.
Update by ANI:
Congress leader Rahul Gandhi will hold road shows & rallies in Maharashtra and Haryana from 10th to 19th October, as part of election campaign for the upcoming assembly elections in the two states. (File pic) pic.twitter.com/VVIf6MX1k1

— ANI (@ANI) October 4, 2019
Ahead of the polls, the Congress has been plagued with in-fighting in both the states. In Haryana, former state unit chief Ashok Tanwar has accused the party leadership of "selling tickets" for amount as high as Rs 5 crore.
In Maharashtra, senior leader and former Mumbai unit president Sanjay Nirupam has openly aired his dissent. Speaking to reporters, Nirupam said the Congress leadership should openly convey to him if they don't want his services. "I am dissociating myself from the election campaign. A conspiracy is being hatched to isolate me within the party," he said.
Opinion polls have given BJP the edge moving into the assembly elections. In Maharashtra, a recent ABP News-CVoter opinion poll has predicted 205 seats for the BJP-Shiv Sena alliance, whereas, the same survey predicts upto 78 seats for the party in Haryana.