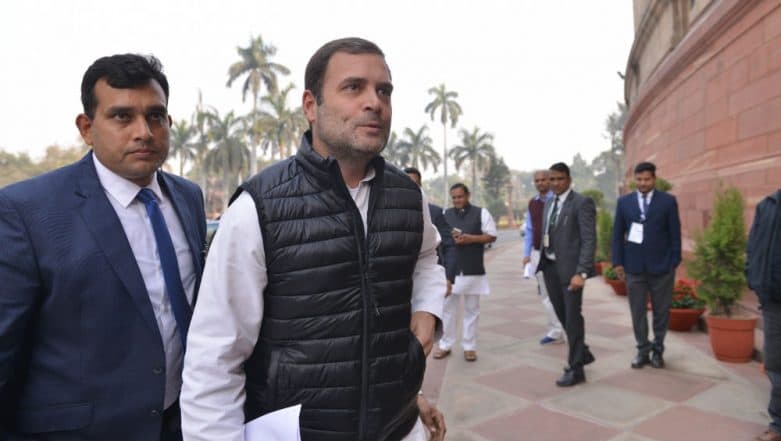 New Delhi, January 13: With both BJP and Congress leaders protesting against the entry of women – of mensuration age – in the Sabarimala Temple in Kerala, Rahul Gandhi has changed his earlier stance and stated that 'tradition needs to be protected'.
Expressing his opinion on the issue while speaking at a press meet during his 2-day UAE tour, the Congress president had said, "I can see validity in the argument that tradition needs to be protected and I can see validity in the argument that women should have equal rights." Sabarimala Order Review: National Ayyappa Devotees' Association Seeks Live-Telecast of Supreme Court Proceedings.
Stating the reason for the change in his opinion, Gandhi stated that he had a conversation with the party leaders on the issue and then changed his stance. Adding on, he said that he would let the party's state unit decide how to go about with their stance.
Earlier, Gandhi had opposed the protests by the Congress workers against the entry of women in the holy shrine of Lord Ayyappa in Sabarimala temple. Speaking on the equality status, Gandhi had said, "My stand is against the party's stand. Men and women are equal. Women should be allowed to go anywhere they want." This was his reaction to the Kerala unit of the party who had decided to rally behind the devotees opposing to the September 28 Supreme Court verdict.
Not only Rahul Gandhi, the party leader, Thiruvananthapuram MP Shashi Tharoor, too had written extensively on why he believes the fight by devotees should be respected.