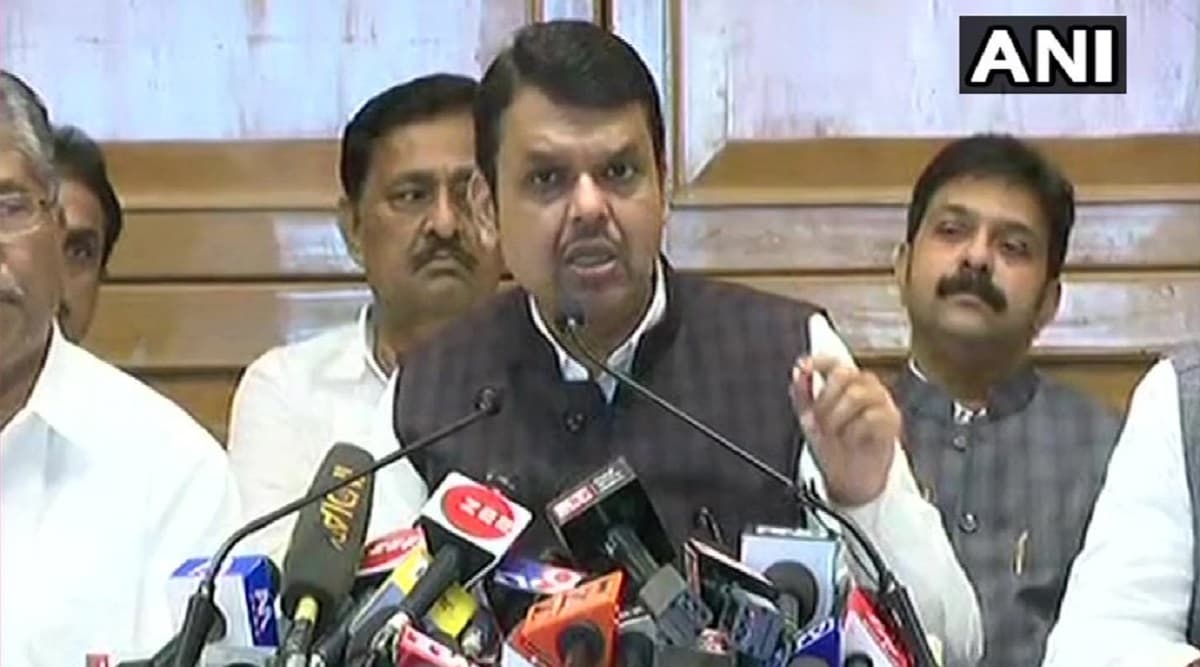 New Delhi, November 8: After resigning as the Chief Minister, Bharatiya Janata Party (BJP) leader Devendra Fadnavis lashed out at Shiv Sena, saying that its remarks against Prime Minister Narendra has been hurtful. Fadnavis said the BJP also felt a "sense of betrayal" after Sena supremo Uddhav Thackeray made overtures to the Congress and the Nationalist Congress Party (NCP) for forming government in the state.
"Our PM has never made a critical remark of the Sena leadership. Even when we contested the 2014 polls without an alliance, Modi ji never condemned Uddhav ji or the Shiv Sena. But the kind of language they have been using against the PM is unacceptable. It is not even being used by the Opposition," he said. Devendra Fadnavis Submits Resignation to Maharashtra Governor Amid Stalemate Over Government Formation.
Fadnavis, while speaking to reporters, said the BJP had "never promised" to share the chief ministerial post with Sena. The "50:50 power sharing" formula did not mention about the chief ministerial post, he claimed. He further claimed that his personal reach-out to Thackeray in the past few days have not been reverted.
"After the elections, Uddhav ji reached out to the Congress and NCP, but did not talk to us. I called him, but he did not speak," Fadnavis said, accusing the Sena leadership of "disrespecting the mandate" and attempting to break the NDA alliance.
Update by ANI:
Devendra Fadnavis: I again want to make it clear that it was never decided that for 2.5 years each the CM post will be shared. There was never a decision on this issue. Even Amit Shah ji and Nitin Gadkari ji said this was never decided pic.twitter.com/h0tIPdgvZq

— ANI (@ANI) November 8, 2019
On whether Maharashtra would be pushed to another assembly elections, Fadnavis said the option cannot be ruled out. The BJP, he said, will leave no stone unturned to form the next government. He, however, reiterated that the party will not resort to the support of defected MLAs to stake claim.
"I want to make it clear that the BJP does want to admit any elected MLA from any other party into its camp," he told reporters, amid speculations of horse-trading in Maharashtra.
"In case the state has to go to another polls, it would amount to disrespecting the mandate. We don't want another elections," Fadnavis said, adding that the BJP would try to still convince Sena to keep the alliance intact. On being asked whether he would accept the sharing of chief ministerial post as a last resort, Fadnavis replied, "There was no discussion between Sena and BJP on the chief ministerial post before the polls. I have asked Amit (Shah) ji as well, we never agreed to share the CM post."