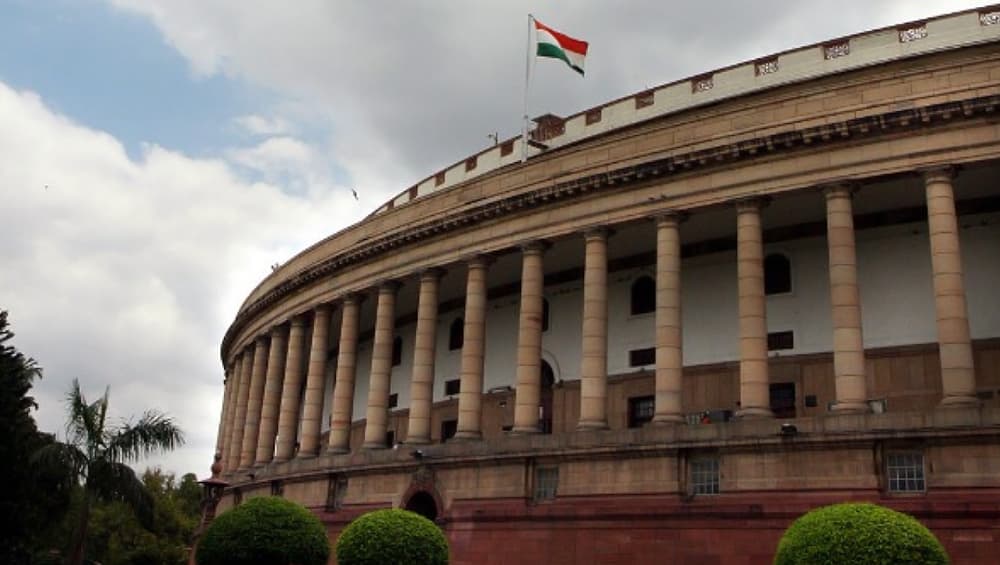 New Delhi, December 13: The winter session of Parliament, which began on November 18, concluded today, i.e. on December 13. During the session, the Lok Sabha (LS) passed 14 bills and the Rajya Sabha (RS) passed 15 bills. According to details by Parliamentary Affairs Minister Prahlad Joshi, the productivity in the lower house (LS) was 116% while it was  100% in the Upper House (RS). On Friday, Lok Sabha Speaker Om Birla adjourned the House sine die at the conclusion of its winter session amid ruckus over Congress leader Rahul Gandhi's "Rape in India" remark.
The lower House reintroduced 18 Bills and passed a total of 14 Bills including the contentious Citizenship (Amendment) Bill, SPG (Amendment) Bill, Chit Fund (Amendment) Bill, The Arms (Amendment) Bill.  Reports inform that a total of 364 matters of public importance were raised during the session.  Citizenship Amendment Bill 2019 Passed in Rajya Sabha, 125 MPs Support Law to Naturalise Non-Muslim Refugees, 105 Vote Against CAB.
The Winter Session of Parliament concluded with Speaker Om Birla adjourning the proceedings sine die. According to reports, while the Speaker was reading out his remarks over several issues taken up during the session, the treasury benches were seen shouting and demanding an apology from Rahul Gandhi for his reported rape remarks.