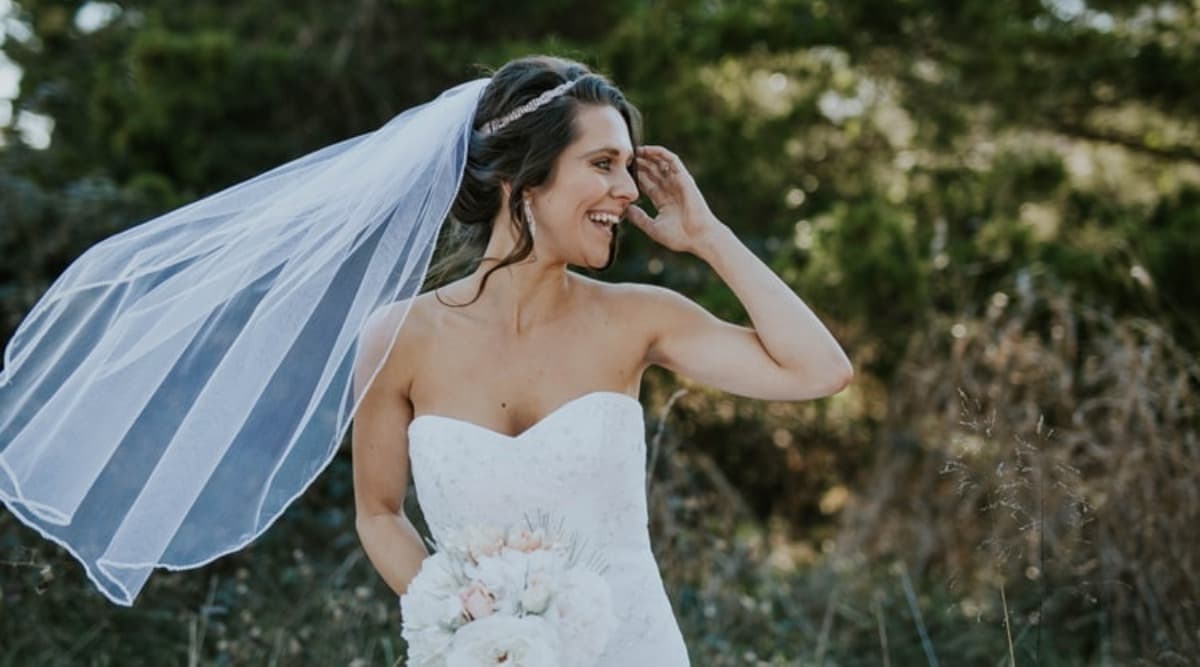 Weddings come along with varying emotions in people's lives. No matter how chilled out you are, as the wedding day inches closer, most couples experience high stress coupled with anxiety, especially brides. While both brides and bridegrooms experience stress, brides often come under societal pressure and related things. Bridal anxiety can be caused by everything from family issues to living up to expectations on the D-day. This Cancer Survivor Turns a 'Bald and Beautiful' Bride! See Viral Pics as She Spreads Hopes and Smiles All over the Internet.
If you are going through such a situation, remember that it is completely normal to feel stressed out and you need not worry that you are only one going through the situation. Most people getting married go through the process and at times also have emotional breakdowns. As the prime wedding seasons have begun we bring five important tips to tackle bridal anxiety. Wedding 2019 Trends: From Bachelorette and Bachelor Party to D-Day, Beverly Hills is One Stop Destination for All.
1. Say 'Yes' to Help
It is perfectly fine to manage every single detail of your wedding, while at the same time remember to ask for help when there is workload. Don't hesitate to say 'Yes' if people are willing to do some wedding chores for you. You don't have to feel bad about making someone do your work, because that's how big occasions work! Trying to do everything on your own may leave you worked up and stressed. If you divide work among people, you don't have to be worried about being the wedding planner on your own wedding.
2. Don't Quit On Your Already Set Plans
You would have made multiple plans months before the wedding. It could be focusing on diet, setting up your new home, eating on time or just simply mentally preparing yourself to live with your significant other for the rest of your lives. There could a thousand thoughts racing down your brain, but you have to let them calm and remind yourself about what matters the most. If your worries are about what people are going to think and if you will look good enough on the wedding day, you need to take a pause and get back to your plans. Travelling for a Destination Wedding? Here's What You Shouldn't Miss on Packing.
3. Speak to Your Go-To Person
We all have a person, who understands everything about us. Call them up or tell them to be near you. Sharing your worries with a closed one will make you feel lightened and probably they can give you ideas of how to deal with the situation. Don't keep things bottled up inside you, it could even result in health issues.
4. Not Everything is Going to be Perfect
Don't aim for the speckless wedding. Things can go a little haywire, or a near one may miss the day, but don't let these things drain you out. It's one of the most important days of your life and certain things may not happen as you planned, but don't let your essence weaken. 'Honest' Indian Wedding Invitation Card: Comedian Akshar Pathak's Parody Invite Has People Laughing Out Loud (View Viral Pics)
5. Celebrate, It's Your Day
Always remember you take a deep breath and think that you are marrying the person you love the most. Often amidst the preparations and arrangements, you forget to enjoy the most important day of your life. Think of the life you both dreamt of together and of making your marriage a beautiful one. People attending the wedding may not be there when you need help in your marriage. So, instead of worrying if the guests are going to like the food, if the wedding day will look like what you wanted, instead, start investing in your marriage, the relationship that is going stay with you always.
While these are some of the tips, if you feel it is not working for you, speak to a mental health expert. Talk to the person and be open about your imperfections. Lastly, give yourself some space and breathe in some fresh air. Your feelings matter so skip the negative ones and give yourself a pep-talk and stride down the aisle with a smile!