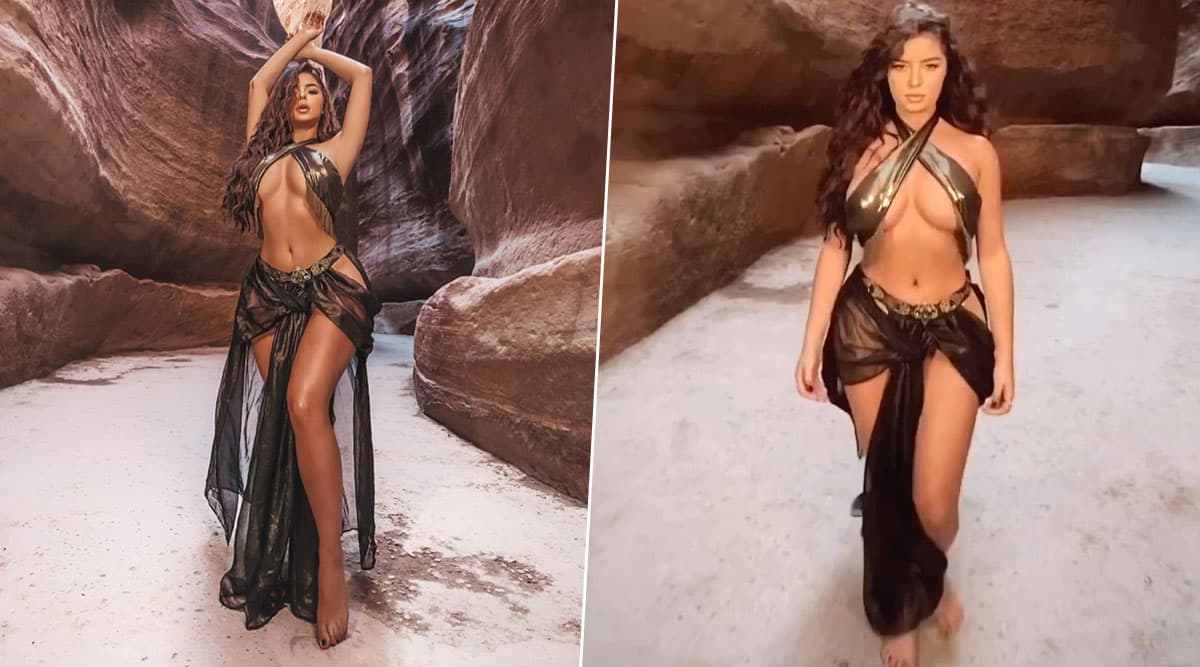 It is 2020 already and we couldn't wait for Demi Rose's update on Instagram. The curvy beauty finally did wish her fans on the social media platform with a super sexy video that has taken away our breath. We cannot help but drool over this hot pic and video shared by the ever-flawless Demi Rose. She wished her fans a very happy new year and also described what 2019 meant for her. She also shared how excited she is about 2020 along with a video and pic that were both shot at Petra, Jordan. She has been shooting and vacationing at the beautiful famous archaeological site with a dessert terrain. In the picture and video, she looks like the last drop water to thirsty eyes. Demi Rose Shares a Racy 'Naked' Selfie Showing Plenty of Cleavage and Instagram Cannot Keep Calm!
Demi Rose wrote on her post: "Coming into 2020 like... Wow what a year. It definitely has been the hardest year of my life but also the best year of my life. I'm proud of myself for getting through the hurdles I've faced and the growth that I've experienced. I'm ready to say goodbye to 2019 and I'm SO excited for what's to come in this new year. I wish you all an amazing 2020 filled with lots of blessings and love. Thank you for all your support, always. Love you guys!"
Check Post:
Demi Rose was recently in Phuket, Thailand, vacationing from where she posted three nude pictures of her in an infinity pool making her fans go crazy. Demi Rose stripped to nothing in the infinity pool, flaunting her perky butt while drenched. One of the three pictures also featured the diva's plump buttock with a bikini tan.