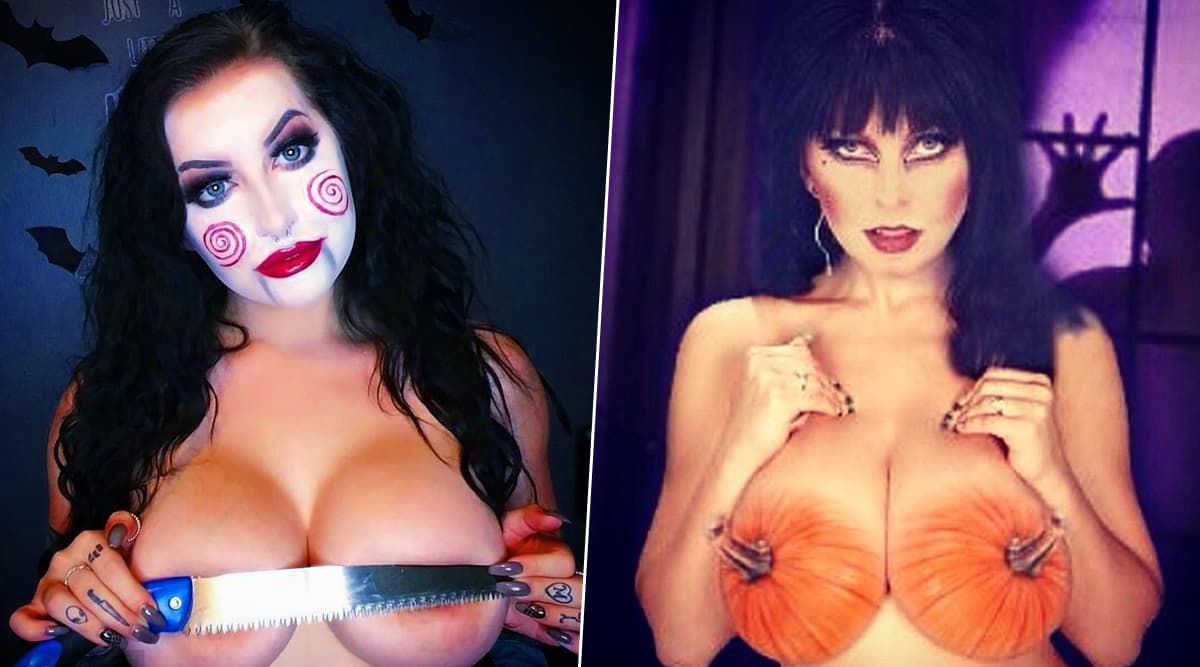 Come Fall and you can already see people preparing for Halloween. October 31 will see the spookiest festival of the year. You can't deny that Halloween gives out completely different feels in comparison to other festivals. But the best part certainly remains the Halloween costumes and decking up. Have you decided what to dress up as, this Halloween? While dressing up as Joker, Harley Quinn, the Vampires, Eleven from Stranger Things, the Flinstones, Wednesday from the Adams Family, The NUN, Pennywise are great. But why go for the regular costumes for Halloween when you can try out something super crazy, ladies? #HalloweenBoobs are trending on Instagram and we seriously cannot get enough of it.
Just last Halloween we saw different versions of Halloween boob decoration styles. We are talking about the viral skull boobs. Yes! that exists too. After the pumpkin boobs/butt and bat butt, people went super crazy about skull boob that was becoming viral all over the internet, last year. You'll not believe, but the daring look is still super popular. Halloween boobs is the name given to creatively decorating your boobs in a spooky way instead of experimenting with costumes.
Most people take the help of makeup and body paints to get the perfect look. Some like creating fake scars on the boobs, whereas some love drawing pumpkins on the breasts. Your imagination is the limit. Check out some of the best Halloween boob decoration inspiration:
Draw A Pumpkin On Your Boobs
View this post on Instagram
Super Hot!
View this post on Instagram
Creative And How!
View this post on Instagram
Literal Pumpkin Boob
View this post on Instagram
Turn Into A Pair Of Boobs This Halloween
View this post on Instagram
Wow!
View this post on Instagram
Aren't these absolutely amazing? Btw, you can team up your Halloween costume or makeup with these human skin alien-like boots made by a Canadian fashion label Matieres Fecales which translates to Fecal Matter. Last year, they seized the opportunity to introduce one of the creepiest shoes one would've ever seen for Halloween 2018. The boots look like human skin and have devil horns for the toes.