It's a bit sexy and it's a bit cute, it's Malaika Arora's little white dress that's leaving us ambiguous yet mesmerised! Miss Arora recently stepped out for assumably, a movie-date with her friend when the paparazzi spotted her. Considering how she is always ready to be clicked, she continued doing her own thing while every shutterbug captured her movements. And well, we've got some really good pictures from their work!
The diva chose to keep it simple but sexy in a white peek-a-boo bodycon dress. Chic, would be the right word to describe her outfit. It's the perfect date-night outfit. It has the tease of the initial dating stage but also attributes to the sex appeal of the lady who dons it. Even her strappy heels are a fun accessory that complete the look. Plus, her minimal makeup makes her look lovelier! Check out the pictures below and see it for yourself. And girls, while you're at it, take some cues from her look!
The Little White Peek-a-Boo Dress 
With really snazzy strappy heels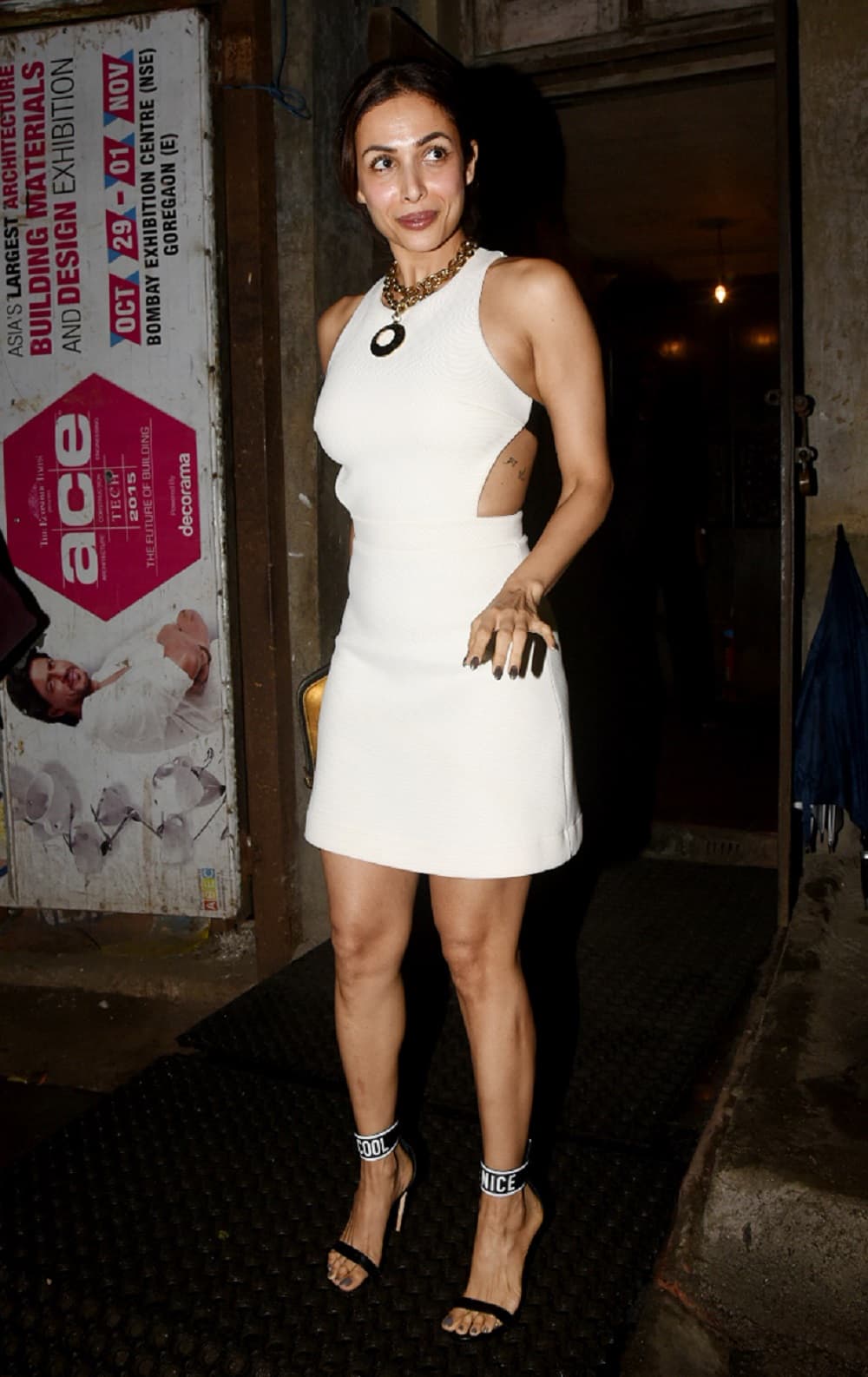 And minimal makeup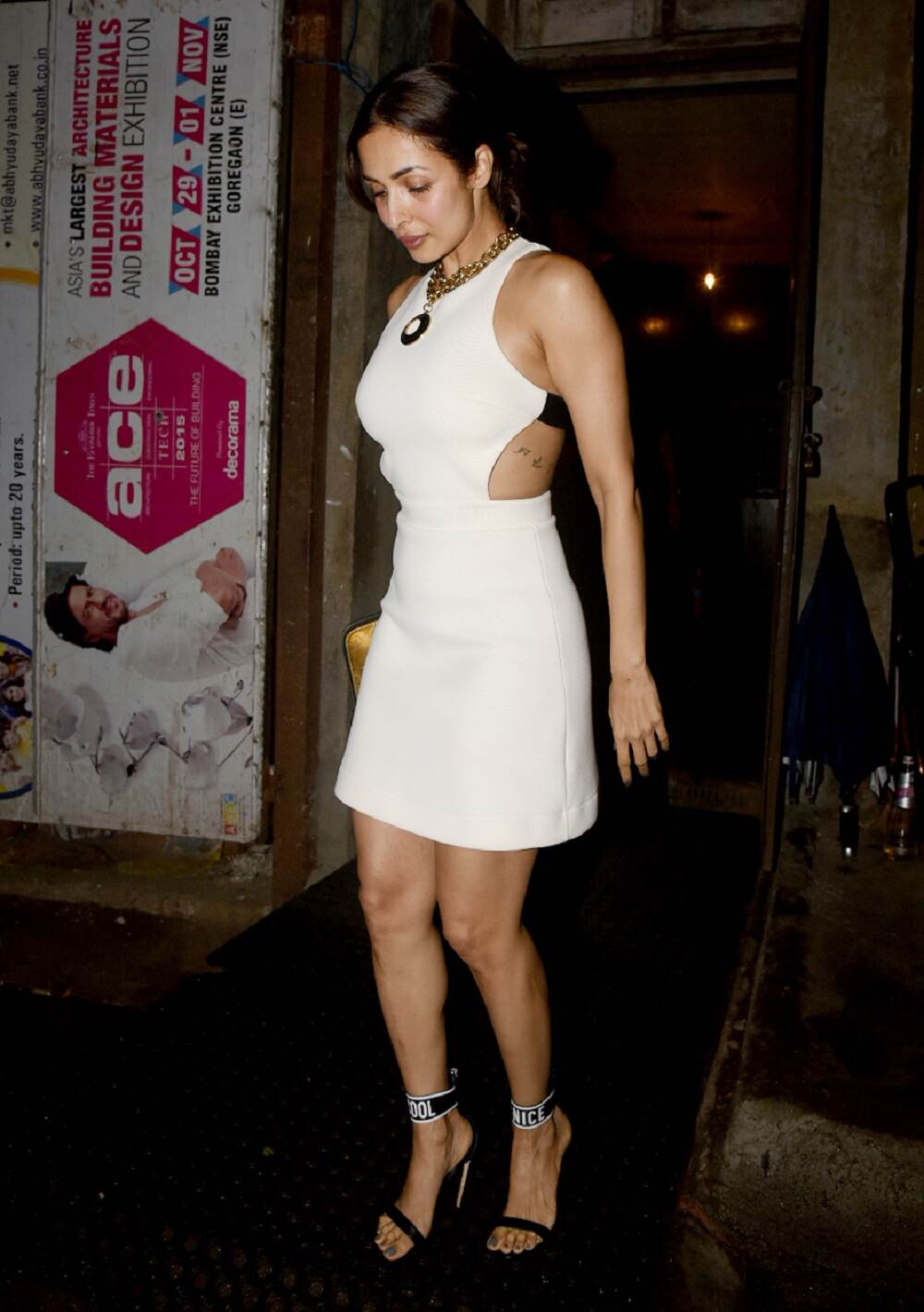 It all speaks p-e-r-f-e-c-t!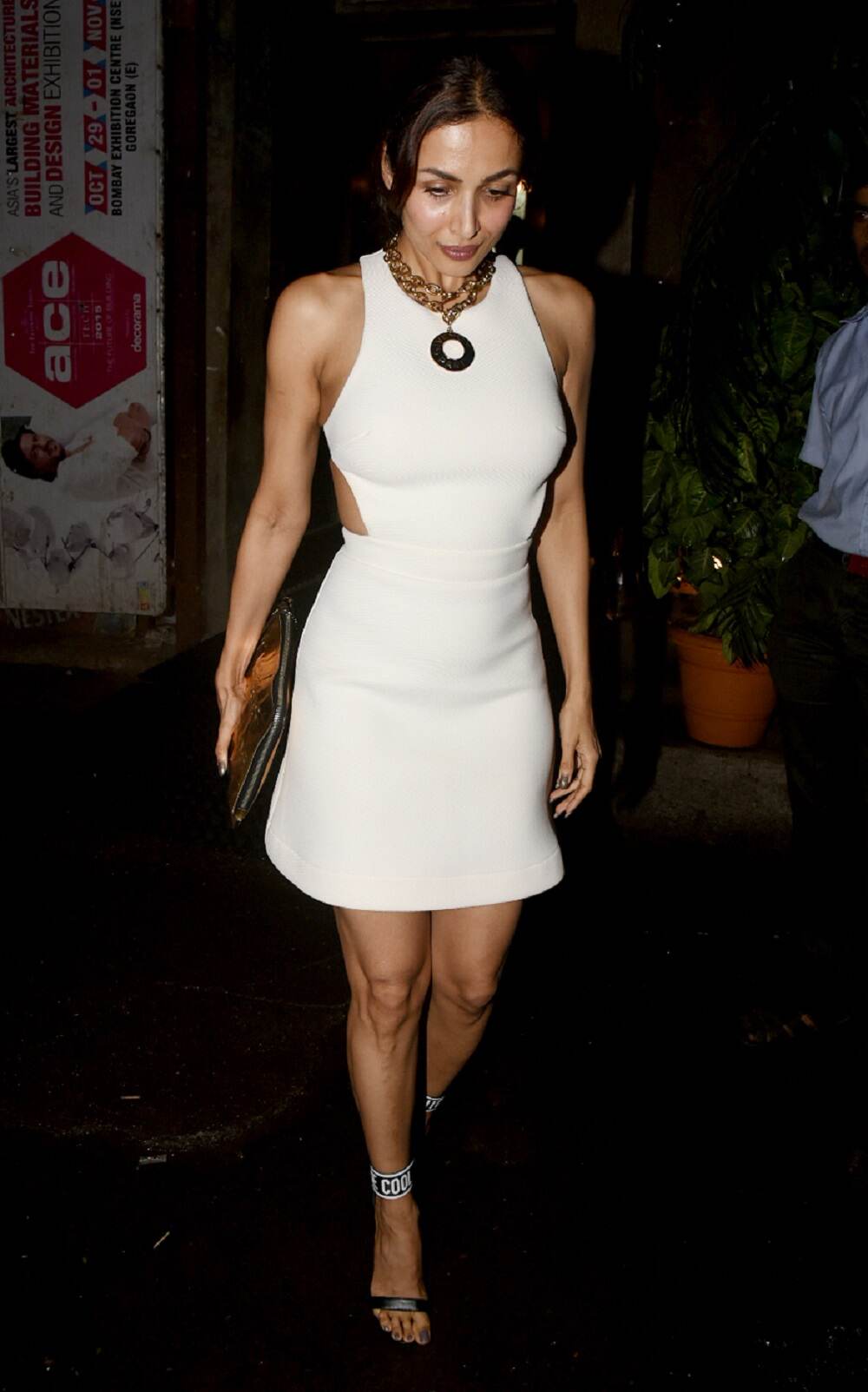 Malaika sure has her ways to get paparazzi's good attention. She is always camera-ready as are her outfits. Be it this date-night delight or her gym clothes, it all gets an A plus for the style it exhibits! Earlier this week too, the diva donned impeccable outfits as she stepped out of her house. We'd say all the looks are worth being aped considering it is being advocated by the best in the industry! Let's just hope that she has more such look advises for us in the near future because we're loving everything about her wardrobe!