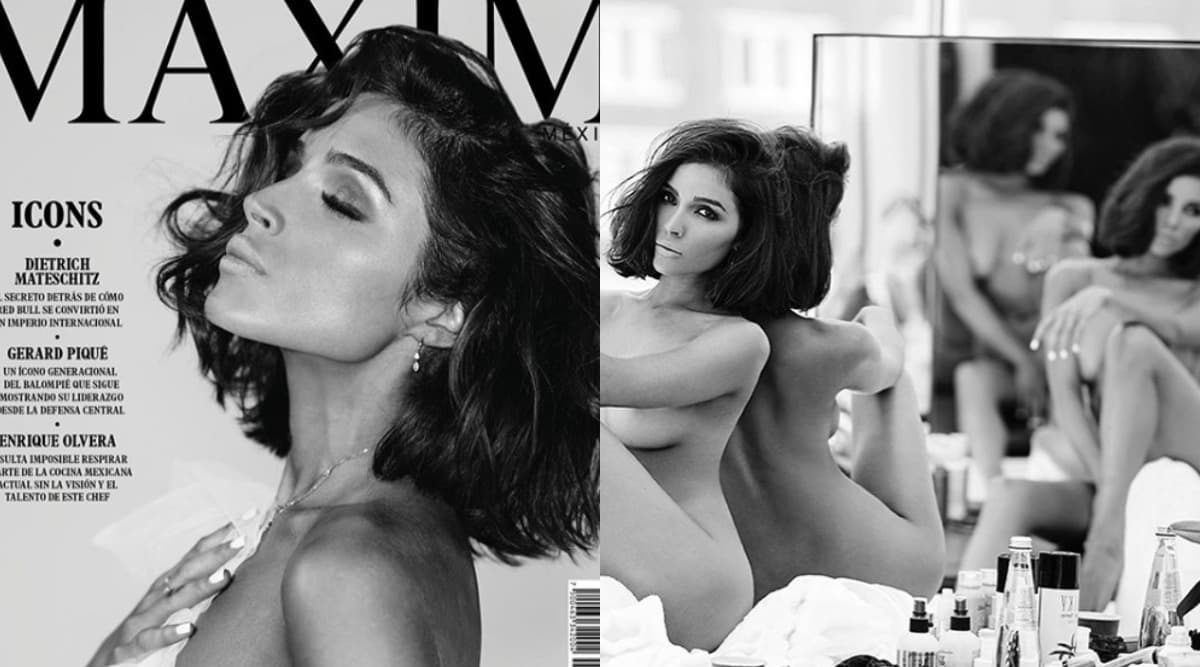 Former Miss Universe and model Olivia Culpo is all set to make fans go weak in the knees with her recent Instagram post. The diva, who has graced the November issue of Maxim Mexico, sharing two images from her photoshoot. While the cover image seems to be from a new photoshoot, the second image is the same that was shared earlier in June this year, when the diva was crowned as the Maxim Hot 100. If you remember, the cover for that month was also too hot to handle as the newly crowned World's Sexiest Woman, wore nothing but a delicate thong with a sheer organza jacket to wrap her bare essentials. Olivia Culpo Goes Barenaked For Maxim Magazine's Photoshoot As She Is Ranked No 1 On Their Annual Top 100 - View The Sultry Pics!
The second image has a stark naked Olivia Culpo, with her back facing the mirror while she is seated on the dressing table and strategically covering her assets. The use of this image did make us wonder why the diva would bring it to our notice. Perhaps it is to express her concerns and insecurities? Nick Jonas' Ex Olivia Culpo Finally Reacts To His Engagement With Priyanka Chopra - Read On
As the model shared the photos, she wrote a lengthy caption mentioning, "Thank you @maximmexico for making me your November Covergirl.  I was a little nervous to post the second photo because it's a bit nude and I get insecure when people comment on me showing too much skin. But the more I thought about it the more I realized that there's nothing admirable about letting the opinions of others control and manipulate my own thoughts and perspective. Because the truth is, I am very comfortable with the way a body looks in its most natural state. I have always been a free spirit in that way."
Olivia Culpo on the cover of Maxim Mexico
A throwback of Olivia Culpo's very naked photoshoot for Maxim's June 2019 issue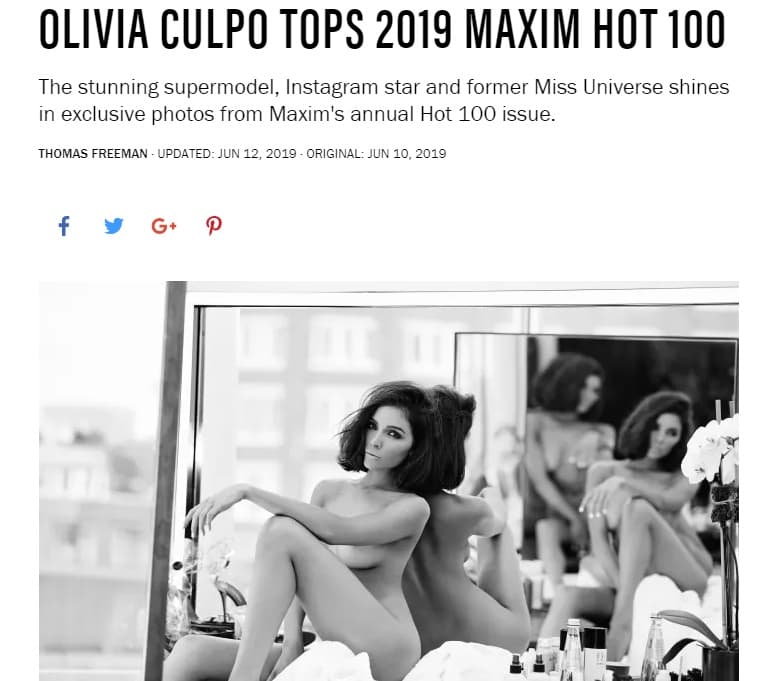 On the same, she continued, "I think the shape and complexity of the human body is so beautiful. To me it's art, and i think the practice of capturing it in photography is a way to celebrate it. So first I would just like to apologize if baring skin offends anyone, because I completely understand that everyone is entitled to their own opinions. And second, I would like to say I am proud of the fact that I have no problem with the human body in its most vulnerable state. I feel empowered knowing that this is my opinion, and that my opinion may be unique. I also feel grateful that I have a job that lets me occasionally celebrate and express this."
It is nice to see that Culpo has broken out of her shell to accept her insecurities and celebrate the same. Currently, the diva is dating NFL star, Christian McCaffrey.