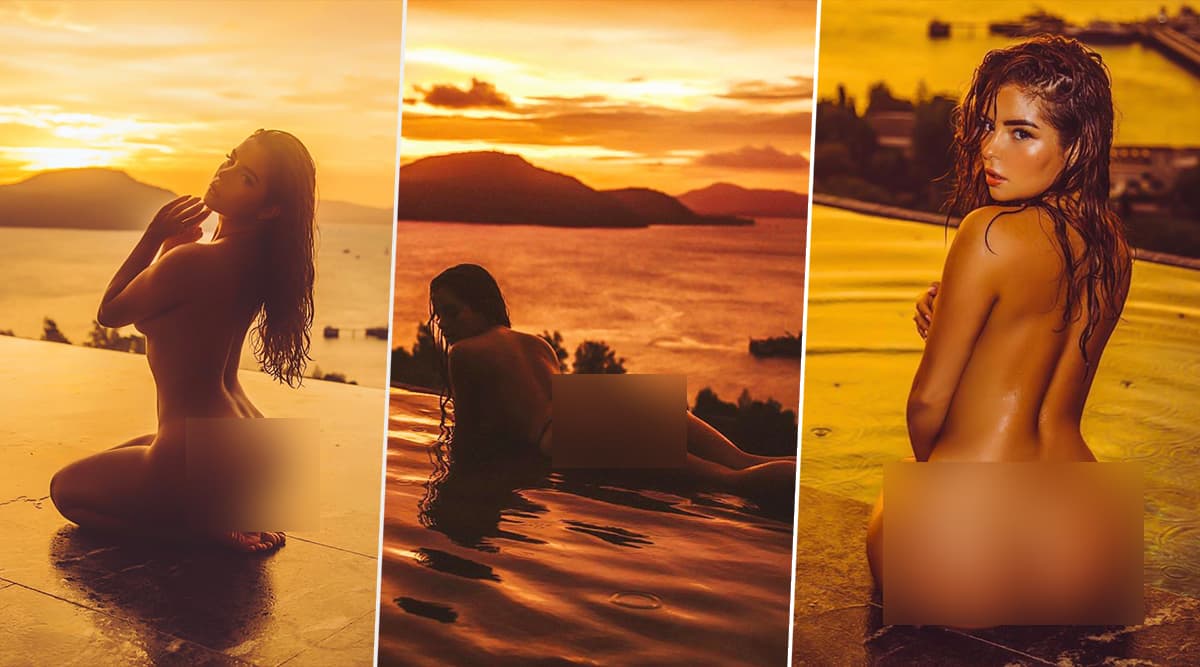 When Demi Rose said she would share her Thailand pictures, we knew they were going to be BOMB, but the ones she has recently shared has rendered us speechless! Demi Rose posted three nude pictures of her in an infinity pool in Phuket, Thailand, and fans cannot keep calm. Super hot Demi Rose stripped to nothing flaunting her perky butt while drenched in the water of the infinity pool. These pictures included a picturesque background that captured the beautiful sunset. Out of the three pictures, one of them featured the diva's plump buttock with a bikini tan and she could be seen holding her breasts completely drenched from head to toe, facing towards the sunset. Demi Rose Shares a Racy 'Naked' Selfie Showing Plenty of Cleavage and Instagram Cannot Keep Calm!
In another picture, she lied down letting the sunset define her curves perfectly. However, in the third picture, she can be seen kneeling by the infinity pool and gazing at the camera. She had earlier shared a topless picture of her teasing her followers, saying in the caption: "I'm ready to flood your feed with Thailand pics. You?" While we knew they were going to be amazing, these are absolutely breath-taking.
View Pics:
View this post on Instagram
Just Wow
View this post on Instagram
Sizzling!
View this post on Instagram
She had posted the location of the resort, Sri Panwa in Phuket. While we weren't even over, the lingerie model and social media celebrity's hot and sexy bikini pictures from her trip to Bali, Indonesia giving us major vacay fashion goals, we have these.