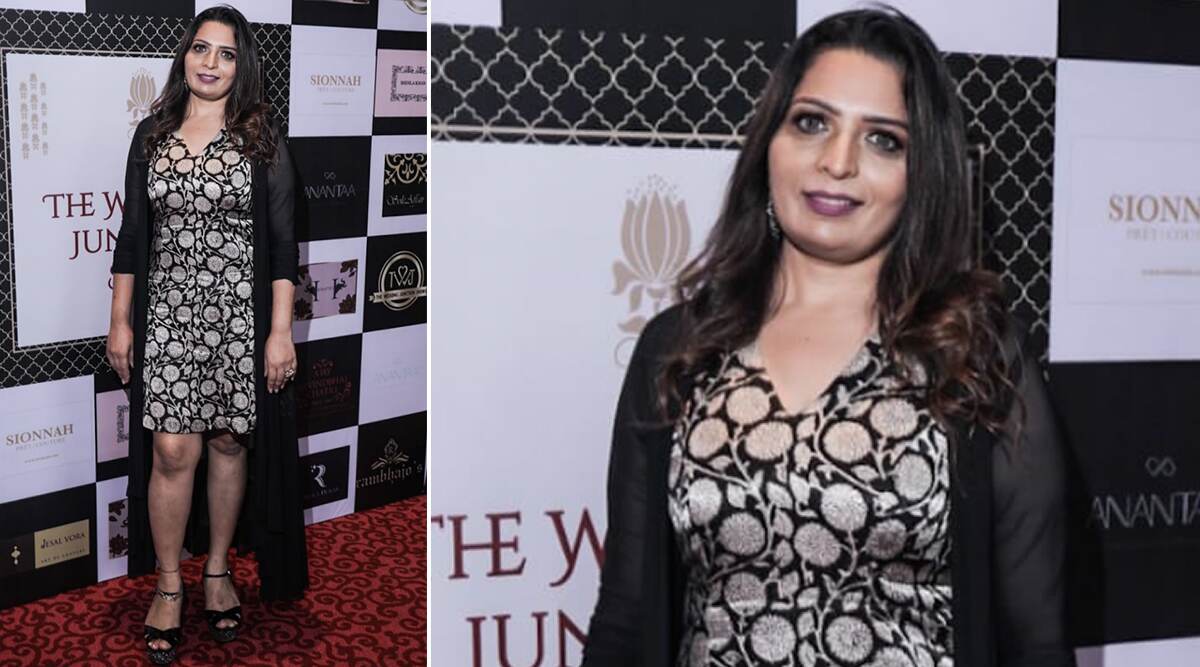 The process of patience, hard work and innovative thought towards your passion and giving in your all, will make your own brand a known brand in your loved field says Jesal Vora.  To run your personal brand is not an easy thing in today's high-tech world. We all know fashion in India is updating with classic Indian traditional designs and western designs are now becoming the youth's choice to go to. Jesal Vora is someone who is challenging the top designers and giving a tough competition to them. With her chic designs and stunning wears, she has made her spot on our list as one of the topmost fashion designers.
The introduction to this woman would be incomplete without mentioning her achievements for which she has worked really hard. This talented woman is an award-winning personality who has been appreciated and known worldwide. She is taking our ethnic Indian wears to a new height with some really unique and mesmerizing designs. She says "The path of establishing a brand is not an easy task, it is challenging. You have to be different than ordinary and should maintain originality".
People always prefer to go for something different rather than the same old stuff, Jesal Vora always manages to come up with that "something different" which in return gives her followers and existing clients in significant figures. A sharp imagination and a taste of authenticity have given her success in the fashion world. Jesal Vora's work comes with lavish traditional designs. Her every bridal outfit is a class apart than others and till date, she has not repeated a single design on her brides. All her brides have worn exclusive designs on their the day.
Jesal Vora started her first boutique store on 9 September 2012 in Juhu, and then after she has never looked back and no hurdle has ever made her stop from doing what she loves. What customers like about her designs is that they are completely handcrafted. She believes in handcrafting and personalizing  each and every design for her customers. People from Mumbai and Gujarat specially visit her boutique for bridal collection and other Indian ethnic wears and they never go back disappointed or empty hand.
She has not only made her name in India but also in UK London, California, South Africa and many other countries which is a great achievement for someone who started seven years back. This also shows how dedicated she is towards her work. Jesal Vora's craftsmanship is not only making her accessible, but also taking our rich Indian culture ahead to live in today's indo western world.
This year Jesal Vora launched three beautiful and authentic collections which are Jodha, The White Story and her recent and the most talked-about collection is AJRAK. She was also a part of "The Wedding Junction"  show wherein she showcased her impressive bridal collection at the exhibition. In that show, Nupur Sanon was the show stopper who looked stunning in Jesal Vora's show-stopper outfit wear. We wish Jesal Vora all the best for her future endeavors and hope she continues to grow.