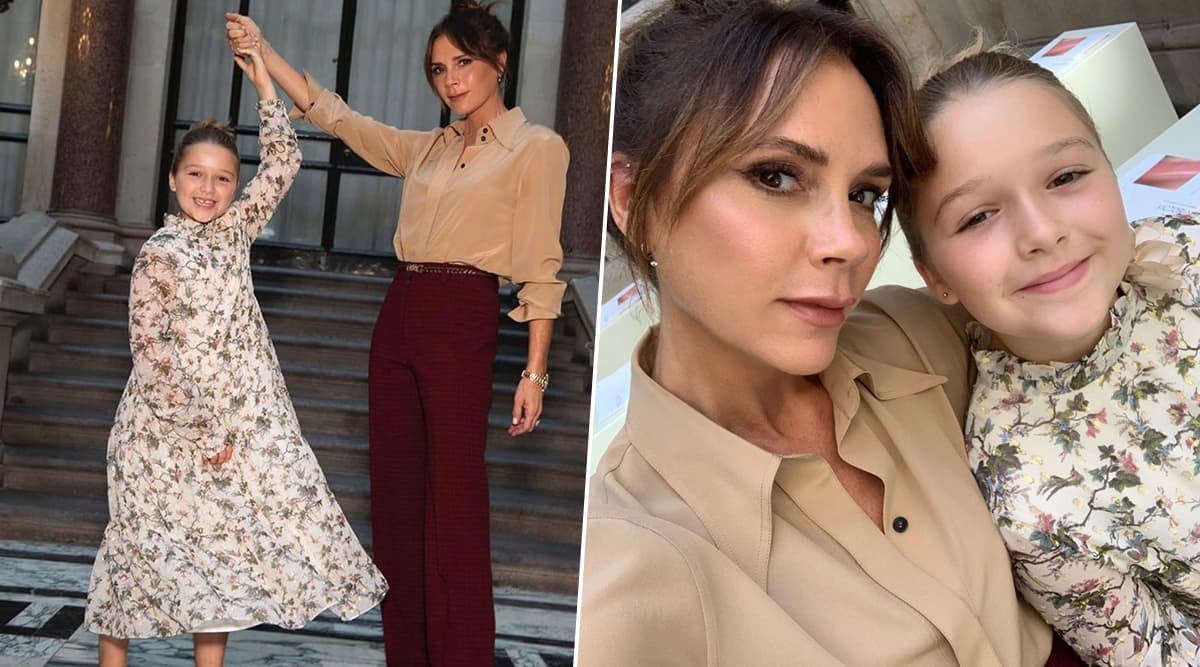 Victoria Beckham has been killing it in the beauty industry lately. From launching her newest spring collection to her makeup line, 'Victoria Beckham Beauty', the singer turned designer has made her mark in every corner. Although she was criticised for picking thinner than usual models for her campaign, we cannot deny the fact her designs are stunning. Trench coats used to be a sign of class and power, and they soon turned to just a cold-weather necessity. It looks like Posh Spice is bringing back the trend and making them a style statement again. Victoria Beckham the Next Celebrity to Launch Her Makeup Brand After Kylie Jenner, Rihanna and Millie Bobby Brown.
Victoria Beckham wasn't called Posh Spice for no reason. The lady oozes grace and style even while breathing! In 2000, she walked for Maria Grachvogel in the London Fashion Week and made her modelling debut. And soon, she started designing, and we still cannot get over her impeccable taste in fashion. Her coats make us want to go out and buy coats; it doesn't matter where we're headed! Victoria And David Beckham's Daughter Harper Is Anna Wintour's Mini-Me Version And This Picture Proves The Same!
From midi dresses to ankle-length dresses, Beckham is bringing it all back. Let's all take a look at all her designs on the runway for her summer spring 2020 collection.
Starting with Our Favourite
Victoria Beckham's daughter Harper looked adorable in this floral maxi dress! This dress is everything Instagram influencers' dreams are made of! We can already see so many Insta celebs going on vacations and posting pictures in the dress. The heavy floral print could easily be too much but the colour is what saves it. The colour and print come together and make one of the most elegant dresses we've laid eyes on. And can we talk about the collar and flower on it? STUNNING! Harper makes her dress look cuter than it is.
The Autumn Winter 2019 Collection
This might easily pass as the classiest red dress. The dress is versatile and goes with every occassion. It can be worn for formal occassions to night parties to make a statement. If you're someone who overdresses for brunch with your girlies, this one's for your girlfriends. It'll amke you feel extra but is appropriate for every event!
Return of the Trench Coat
View this post on Instagram
Do you know what Posh Spice does better than fashion? Business. She knows nude fashion, nude makeup and nude coloured clothes are a massive hit. She took the trend by its throat and gave us something jaw-dropping. There is not a single thing we would want to change in this coat. It's absolutely gorgeous!
These are our favourite designs from her recent launch. By her track record, we are excited for what's to come next! She might just be the saviour the beauty industry needed. Besides Rihanna, of course!