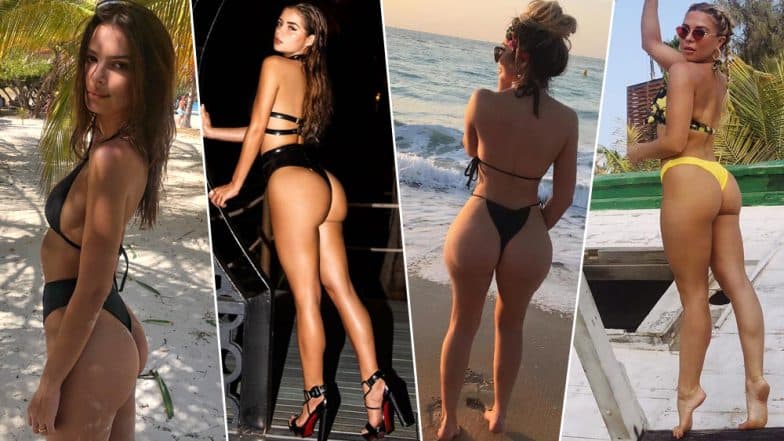 Gone are the days when wedgies were considered a discomfort. These days you flaunt your wedgies and HOW! The newest Instagram trend called the high raise wedgie is going viral on the social media with celebs like Emily Ratajowski, Demi Rose trying out this latest revealing fashion rage. We are totally crushing on this sizzling new bikini trend wherein people wear their swimwear in a way that it gives them high-rise wedgie. YES! No more pulling out the panties digging into your buttcrack, the high-rise wedgie is a trend now. Instagram is filled with women posting their pictures rocking this latest bikini trend. This latest flesh-flashing Instagram trend will not only make you look smoking hot but will also help you avoid tan lines on your butt. Pushback, The Latest Instagram Trend Gives You The Perfect Figure and Flawless Pics In No Time.
Check out some of the popular Instagram picture flaunting the high-rise wedgie trend.
Famous fashion model, Emily Ratajkowski showing you how to don this new bikini trend like a pro
View this post on Instagram
Demi Rose looking like a snack with a bikini wedgie.
View this post on Instagram
Here's how Chloe Ferry caused the temperatures to soar in her high-rise wedgie bikini...
View this post on Instagram
Gabby Allen giving lessons on how to make the wedgie trend look sexier.
View this post on Instagram
The trend may look painful but Lauren Goodger makes it look easy breezy
The trend does seem a little uncomfortable but looks like people are loving it. Can't wait for summers to come back and Instagram to fill with more such posts. What say?