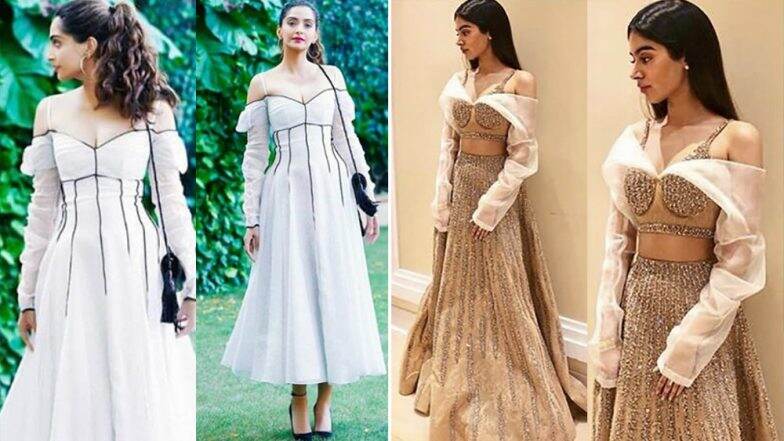 Sonam Kapoor was a vision in white when she decided to step out in an Emilia Wickstead dress. A classic white dress with ruched sleeves can never go wrong, right? Well, of course, it can't but while we were busy applauding the actress for her ravishing choice, it also took us back in time to Mohit Marwah's Dubai wedding. The white dress that Sonam recently wore for an appearance in Delhi reminded us of her sister Khushi Kapoor's previous ethnic outing. No, we aren't blaming the actress for picking a similar looking outfit but hey, we wonder if the Neerja star even knew about this similarities. Sonam Kapoor Ahuja Reveals It Isn't Handcuffs or Blindfolds, but Dirty Talking That Knocks Her Socks Off.
Yes, we know these two attires are completely different and even the silhouettes don't match, yet the similarities can't be ignored. Their necklines and the ruched sleeves, of course, gives us a deja vu feeling that's hard to shook off. While Khushi picked a golden Falguni & Shane Peacock creation that was already inspired by Rami Kadi, we wonder if Emilia Wickstead's design too was copied from the Peacocks or Rami Kadi himself? Ananya Pandey or Khushi Kapoor: Whose Brunch Outfit Looks The Best For A Humid Day?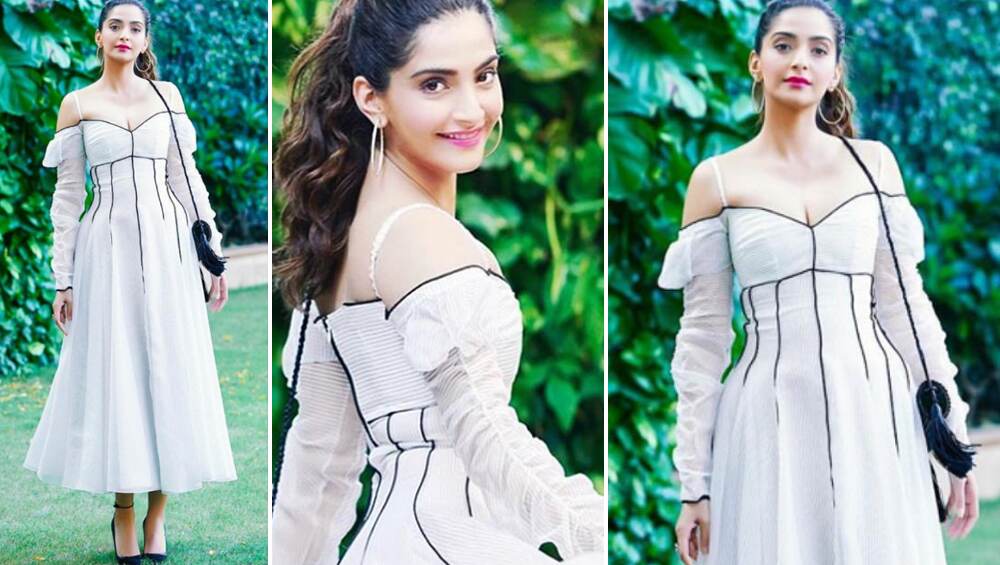 Sonam and Khushi's attires were two distinct outfits that had a similar design. Either this was a mere coincidence and we are reading too much between the lines or it was simply a classic case of borrowed inspiration. Nonetheless, we are just glad the designer didn't blatantly copy any stuff and chose to be distinctly different. Borrowing a concept or an idea and copying the entire outfit are two completely different things. While the former is tolerable, the latter is so-not-cool.