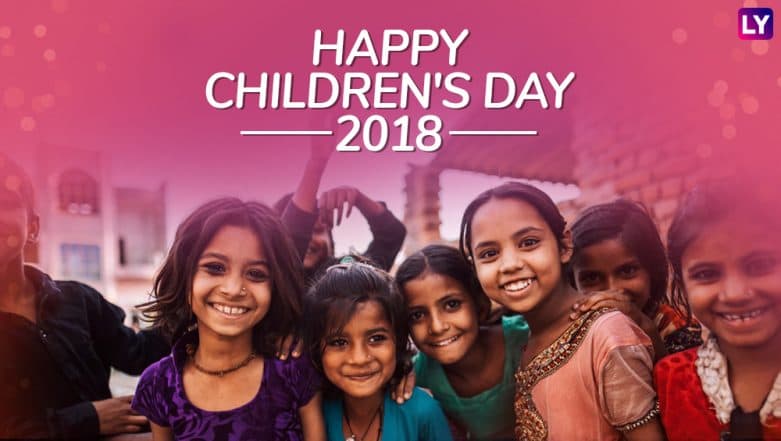 It is Children's Day 2018 tomorrow. Schools and other educational institutes have given their final touch to the events celebrating November 14, to honour the birth anniversary of India's first Prime Minister Jawaharlal Nehru. Bal Diwas is observed across the nation to increase awareness of the rights, care and education of the younger ones. Pandit Nehru is popularly known for his love and affection towards the children. He was fondly called as 'Chacha Nehru'. He has often been cited as saying that children should always be carefully and lovingly nurtured, as they are the future of the nation and the citizens of tomorrow. The children are of pure soul. Apart from Nehru, many famous faces have shared their love for the young generations with thoughtful and inspiring quotes. Children's Day 2018 Speeches: Watch Videos of English & Hindi Quotes & Speeches to Deliver on Bal Diwas. 
Universally, Children's Day is scheduled on November 20 every year, India has their own celebration on November 14 honouring Pandit Jawaharlal Nehru. The day serves as a reminder to all of us to rebuild our commitment to the welfare of children and teach them to live by Chacha Nehru's principles. As the nation has all geared up to celebrate November 14 with much enthusiasm, here we have compiled few inspiring quotes about children by Pandit Nehru and many top educationist, leaders, writers and other professionals. They come handy, and you can use them in your speech and also share on social media platforms. Children's Day 2018 Messages: WhatsApp Messages & Stickers, GIF Images, SMS & Facebook Cover Photos to Wish Kids on 14th November.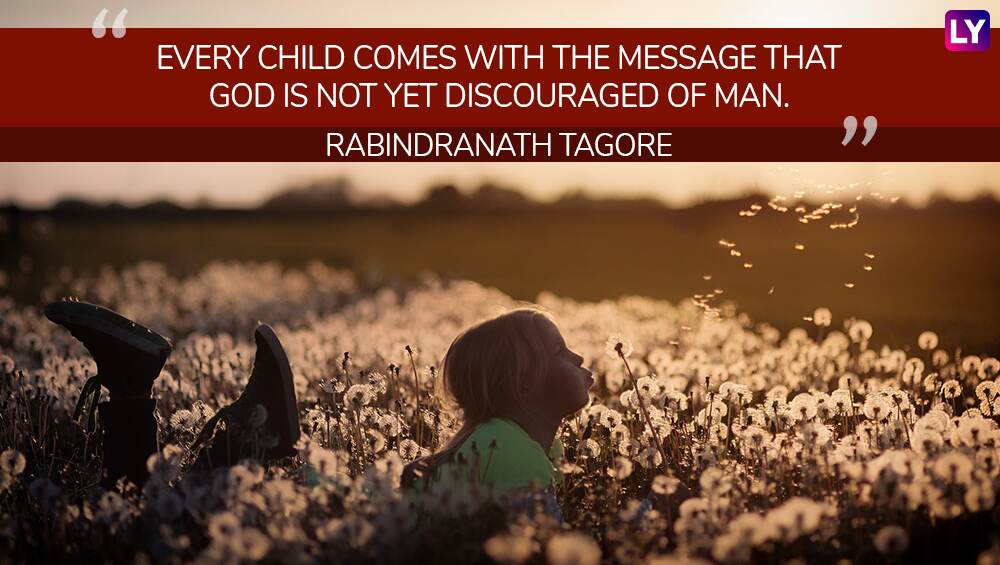 "Every child comes with the message that God is not yet discouraged of man." – Rabindranath Tagore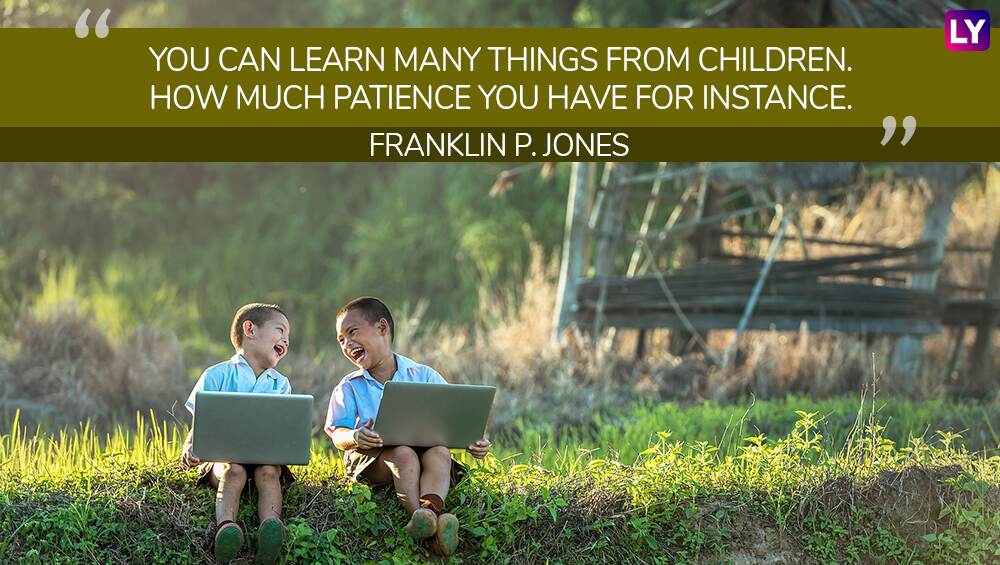 "You can learn many things from children. How much patience you have for instance." – Franklin P. Jones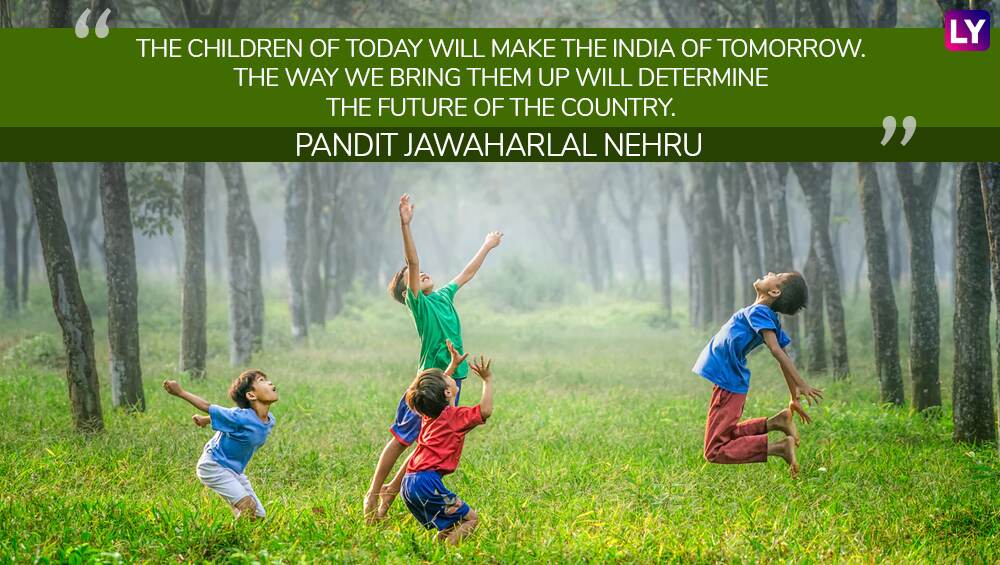 "The children of today will make the India of tomorrow. The way we bring them up will determine the future of the country." - Pandit Jawaharlal Nehru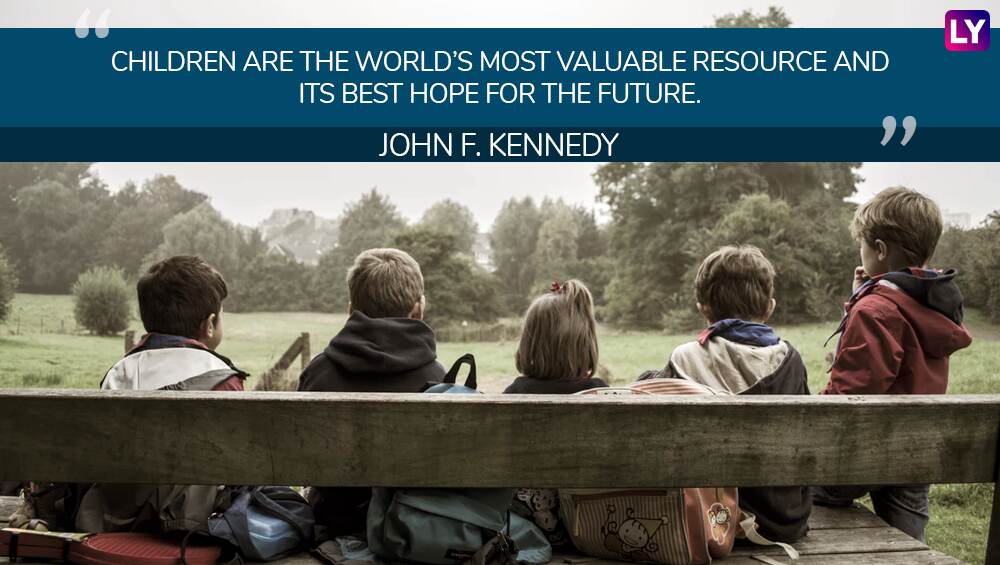 "Children are the world's most valuable resource and its best hope for the future." – John F. Kennedy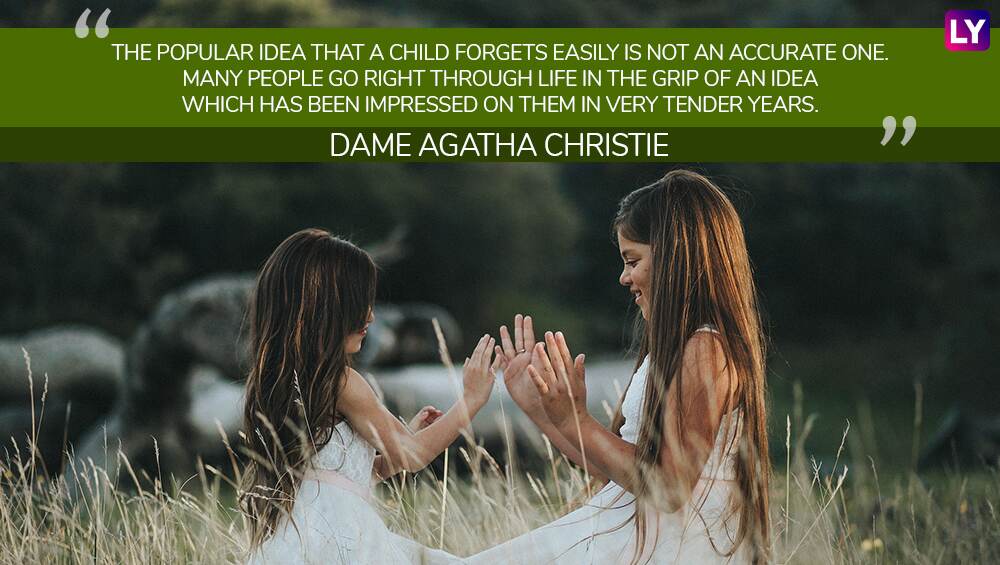 "The popular idea that a child forgets easily is not an accurate one. Many people go right through life in the grip of an idea which has been impressed on them in very tender years." – Dame Agatha Christie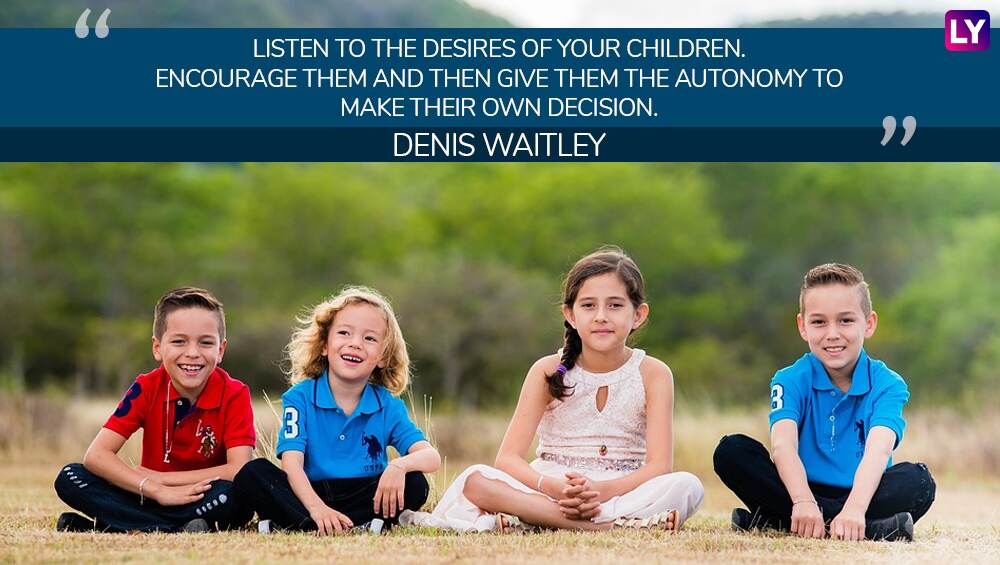 "Listen to the desires of your children. Encourage them and then give them the autonomy to make their own decision." – Denis Waitley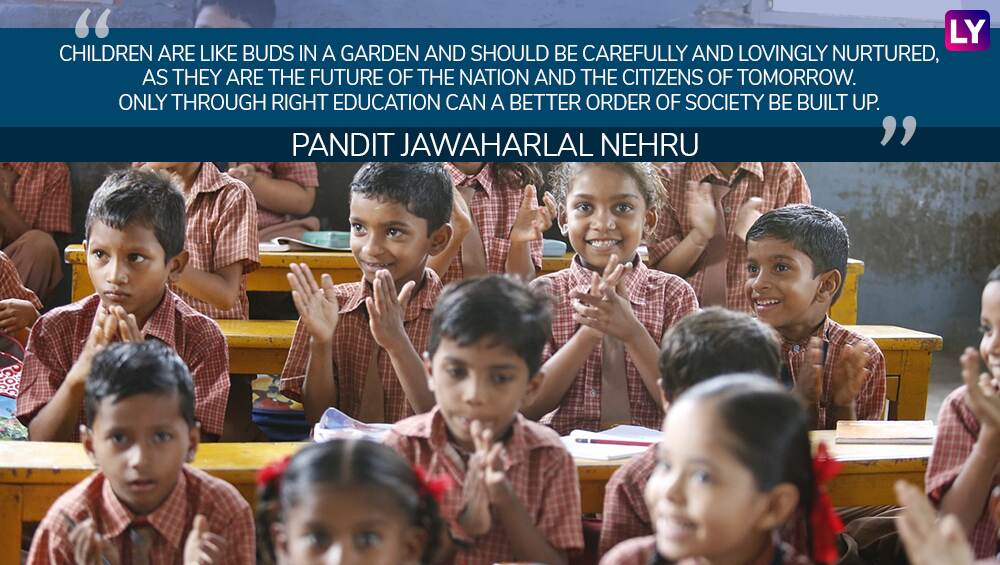 "Children are like buds in a garden and should be carefully and lovingly nurtured, as they are the future of the nation and the citizens of tomorrow. Only through right education can a better order of society be built up."- Pandit Jawaharlal Nehru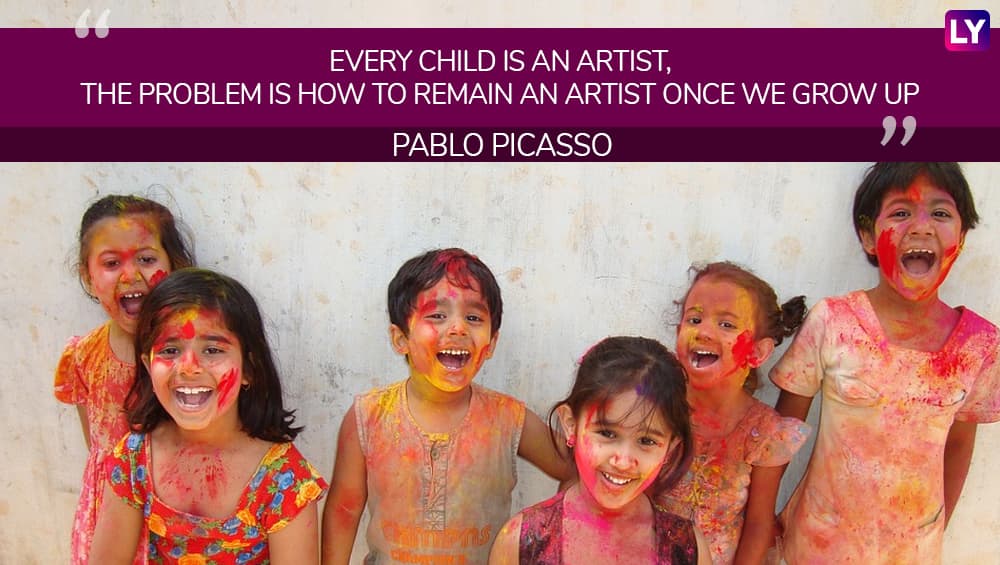 "Every child is an artist, the problem is how to remain an artist once we grow up" – Pablo Picasso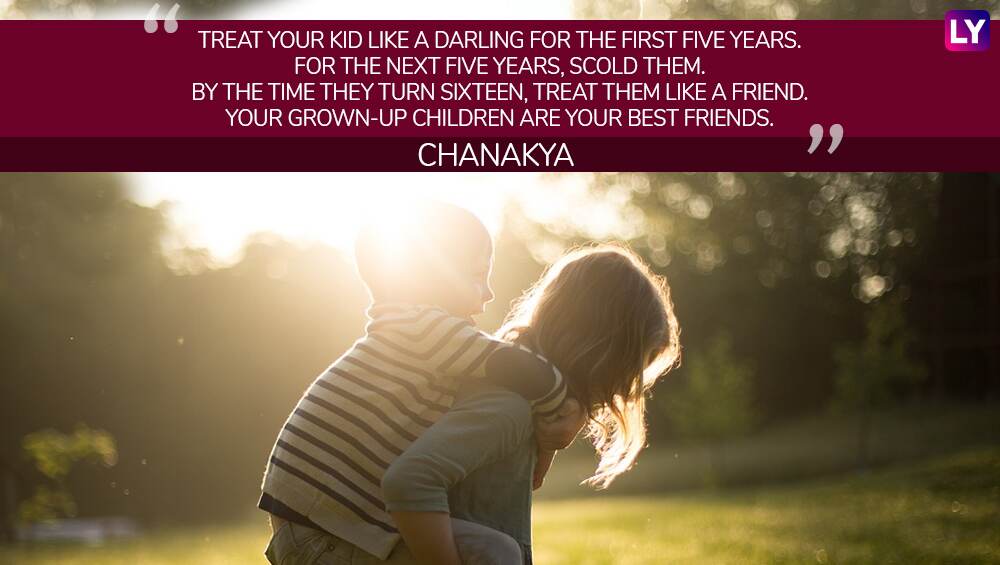 "Treat your kid like a darling for the first five years. For the next five years, scold them. By the time they turn sixteen, treat them like a friend. Your grown up children are your best friends." – Chanakya
These were only a few out of many stirring quotes. We should not lose the vision of Chacha Nehru's real message which is providing our children with a safe and loving environment. They are our future generations. They deserve ample and equal opportunities through which they can take significant steps and contribute to the progress of the nation together.