International Women's Day is observed on March 8 annually celebrating highlighting women's right and their empowerment. Women's Day was adopted by the United Nations in 1975 following which it is being observed every year. The day sees a lot of celebrations and events bringing women in the forefront and creating awareness on the issues they face on a day-to-day basis. Every year, IWD is observed with a theme focusing on a particular aspect. The theme for International Women's Day 2019 is #BalanceforBetter as per the InternationalWomensday.com and other organisations and their campaigns however, according to the United Nations the theme for International Women's Day 2019, which will take place on 8 March, is "Think equal, build smart, innovate for change." Different themes focus on the same aim of bringing changes for the better for women. Women's Day 2019: Google Dedicates Doodle to Celebrate With The Theme of 'Women Empowering Women' With 13 Inspirational Quotes.
At the UN, International Women's Day 2019 aims at focusing on innovative ways to promote gender equality and women empowerment in the areas of social protection system and access to public services. Focusing on the theme of the sixty-third session of the Commission on the Status of Women (CSW63), the UN is trying to look at ways in which innovation can help take away barriers and bring gender equality, 'encourage investment in gender-responsive social systems, and build services and infrastructure that meet the needs of women and girls'. Women's Day 2019: Meet The Lady Officers in Indian Defence Forces, Who Made The Nation Proud.
The UN is considering to use this women's day as an opportunity to accelerate 2030 Agenda that includes 'Achieve gender equality and empower all women and girls' and 'ensure quality education for all and promote lifelong learning.' Various global gatherings, conferences, exhibitions, festivals, corporate events, performances, digital gatherings are observed globally to mark International Women's Day promoting the cause of the day. International Women's Day 2019: How to Save Your Children from Sexism by Celebrating Women's Day with Them.
International Women's Day History
Women's Day was first observed on February 28, 1909, in New York. It can be traced back to when about 15,000 women marched in New York for better pay, suffrage and shorter work hours. Following this Women's Day was observed on February 28 in the United States after being declared by the Socialist Party of America on the suggestion of Theresa Malkiel. Thereafter, Women's Day came to be observed in Soviet Russia as the women there gained suffrage. The day was then mostly observed by the socialist movement and communist countries until it was adopted by the UN in 1975. Women's Day 2019 Quotes: 11 Inspiring Lines from Powerful Women Who Run the World!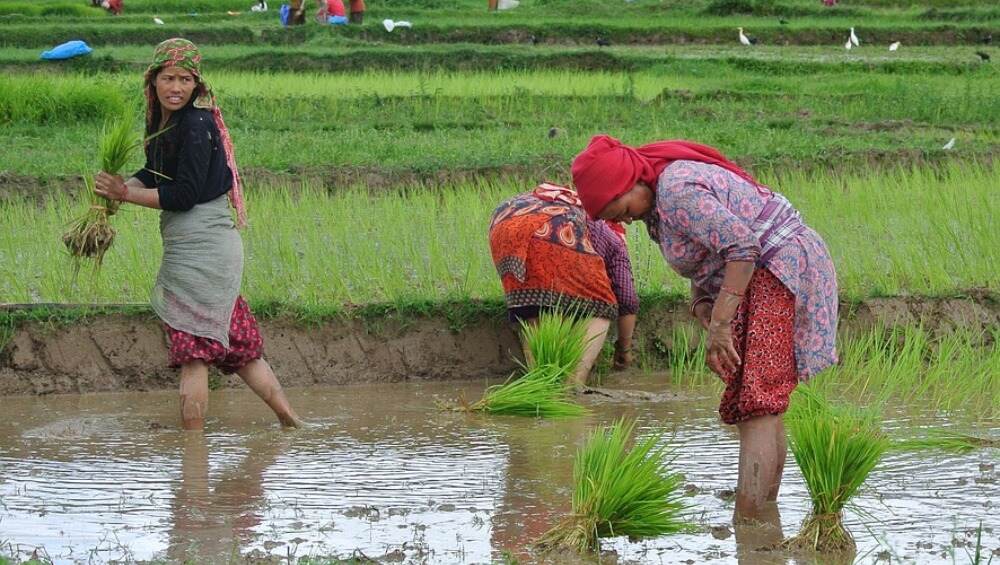 Thereafter, women's office leader of Germany's Socialist Democratic party Clara Zetkin, in August 1910 proposed that International Women's Day will be observed every observed. The proposal was supported by more than 100 women from over 17 countries. However, no specific date was suggested for the observance.
Later in 1911, March 19 was observed as International Women's Day for the first time and received the support of over a million men and women in Austra, Germany, Denmark and Switzerland. Most women's day observances in the early 1900s were limited to suffrage rights, against discrimination and the right to work. Thereafter, during World War I, it became a symbol against war as Russian women observed last Sunday of February as women's day. Women's Day 2019: Stop Saying These Things To Women NOW! Watch Video.
In 1917, following protests by Russian women they were given suffrage rights. In February 1918, UK women over 30 who owned property were allowed to vote. In history, 1975 is considered a red-letter year as the United Nations observed it as International Women's Year. Since then March 8 came to be observed as International Women's Day. Also, the years between 1976 to 1985 were observed as International Women's Decade. In 2011, Former United States President Barack Obama proclaimed March as the 'Women's History Month'. Happy Women's Day 2019 Videos: These Empowering Ads by Indian Brands Are a Must See on March 8 (Watch TVC Videos)
Watch the video below:
While we have come a long way celebrating International Women's Day, our societies even today lack in providing basic necessities to women. The problems begin with the time she is her in mother's womb. Although there is a decrease in the case of female infanticide, our societies still, unfortunately, support it. Everything from girls' education, safety, work opportunities, there continues to be a vast difference in the way in which women are treated from women. However, in the recent past, there has been a considerable difference in some of these pressing problems with more women demanding equal rights.
(The above story first appeared on LatestLY on Mar 07, 2019 02:02 PM IST. For more news and updates on politics, world, sports, entertainment and lifestyle, log on to our website latestly.com).