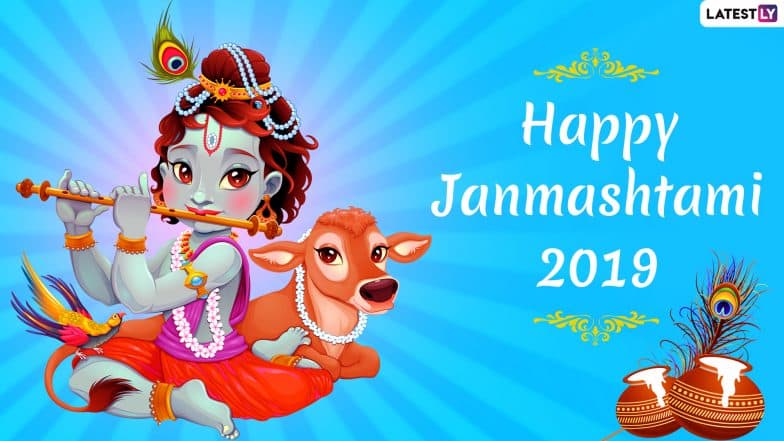 Janmashtami or the birth of Lord Krishna is celebrated with great fanfare in India. The Vaishnava God is a central figure in Hindu mythology. According to legends, Lord Krishna was born in a dark dungeon on a rainy Shravan night on the eighth day (Ashtami) or the dark fortnight (Krishna Paksa). His birth was ordained by the gods. Lord Vishnu incarnated as Krishna to end the reign of evil. Known for his intelligence, benevolence and charisma, Lord Krishna is revered greatly in Hinduism. Janmashtami or Gokulashtami that celebrates his birth is, therefore, one of the biggest festivals in India, especially in Mathura where he was born. On the festival of Janmashtami 2019, which falls on the date August 23-24, it's a custom to wish near and dear ones with Gokulashtami greetings, wishes and stickers. In the age of social media, devotees also pay obeisance to their favourite lord by uploading Janmashtami WhatsApp DP and status messages. Dahi Handi 2019 Date: Traditions And Festivities Related to Krishna Janmashtami Celebrations.
Janmashtami 2019 will be a colourful affair like every year with dahi handis and pujas. Here are some beautiful Lord Krishna WhatsApp DPs and messages for the festival.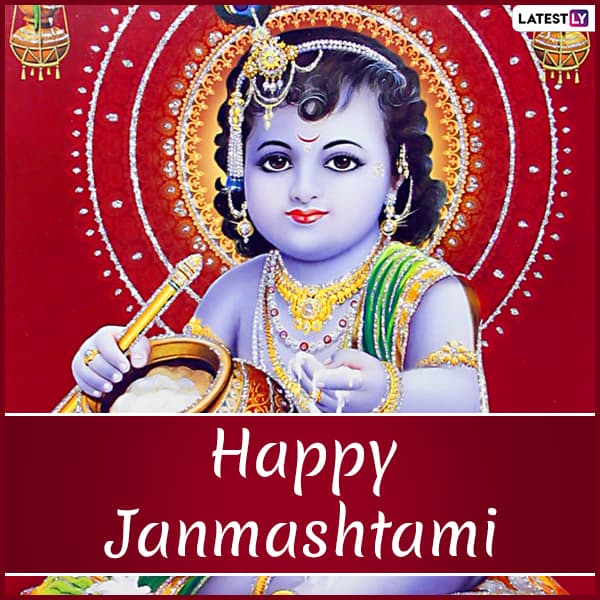 WhatsApp Status Message Reads: "May Lord Krishna steal all your sorrows with maakhan and mishri this year."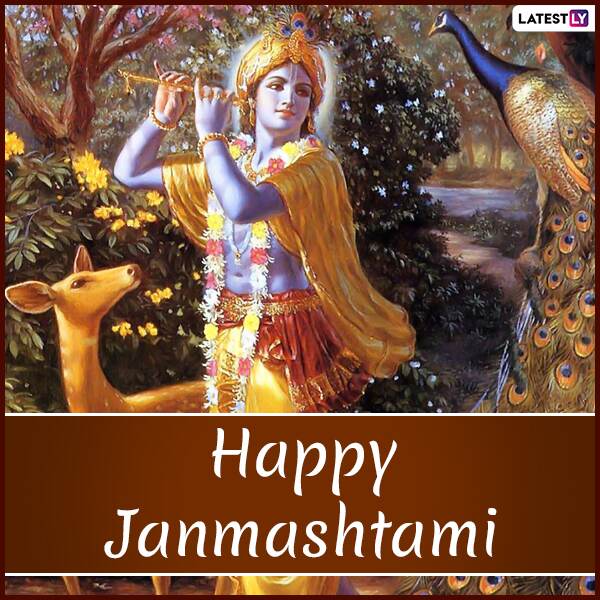 WhatsApp Status Message Reads: "Let Lord Krishna shower you with his choicest blessings this year."
WhatsApp Status Message Reads: "Set your heart upon your work but never its reward. – Lord Krishna"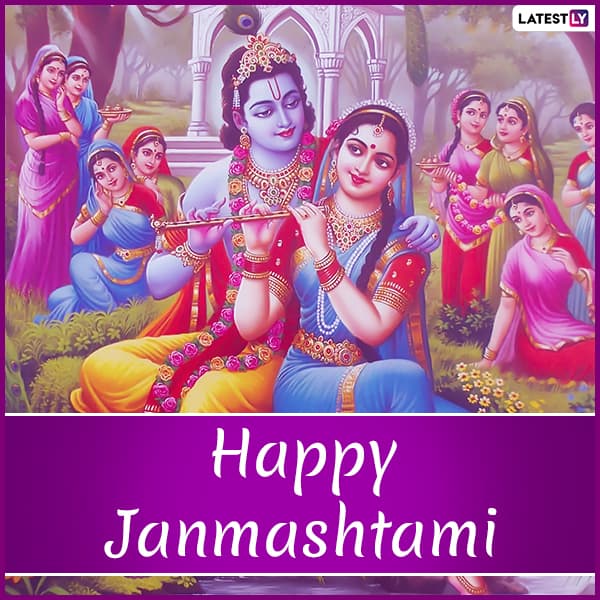 WhatsApp Status Message Reads: "He who has no attachments can really love others, for his love is pure and divine. – Lord Krishna"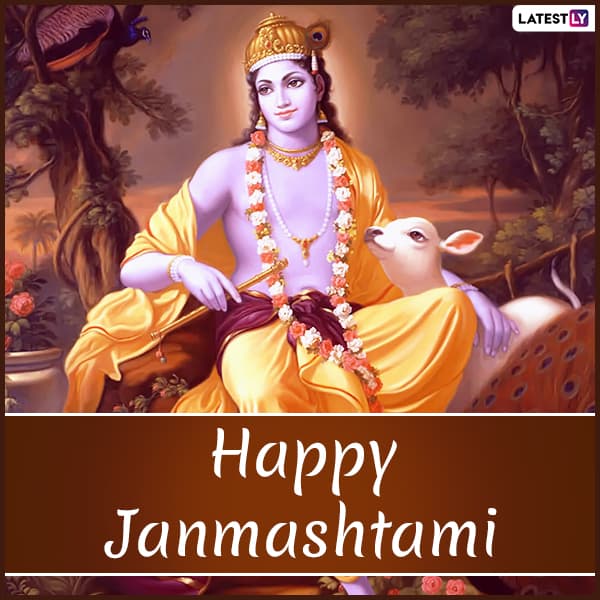 WhatsApp Status Message Reads: "Dahi ki handi, barish ka phuhar. Maakhan churane aaya Nandlal."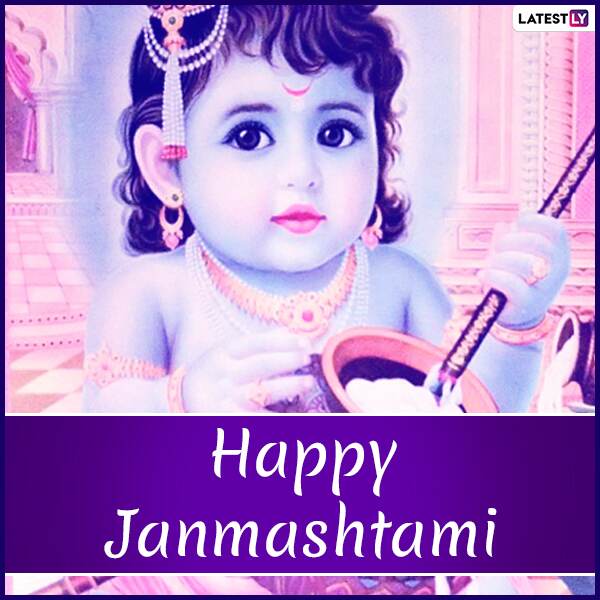 WhatsApp Status Message Reads: "Krishna jinka naam, Gokul jinka dhaam. Aise Shri Krishna Bhagwan ko humara sabka pranaam."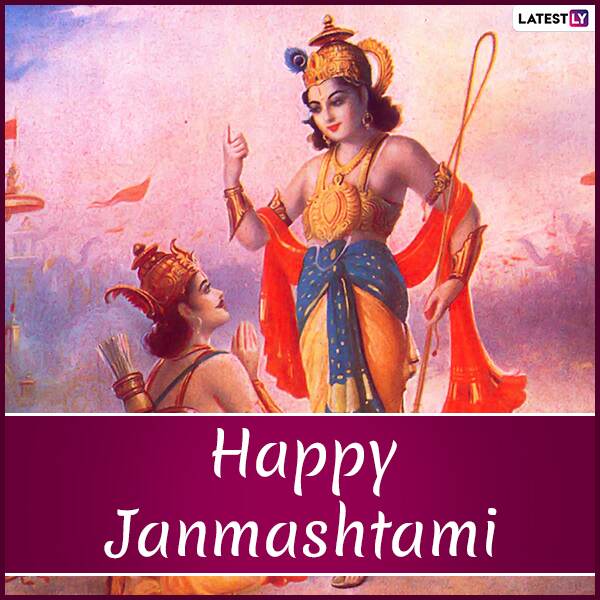 WhatsApp Status Message Reads: "Nand ke ghar aanand bhayo jay Kanhaiyya Laal ki. Haathi, ghoda, palki. Jay Kanhaiyya Laal ki."
Janmashtami 2019 Wishes (Watch Video):
Janmasthami is almost upon us and the nation gears to celebrate Lord Krishna's birthday. India is bathed in festive cheer. Let's all celebrate this joyous occasion by spreading love and the teachings of Lord Krishna. Happy Janmasthami everyone!