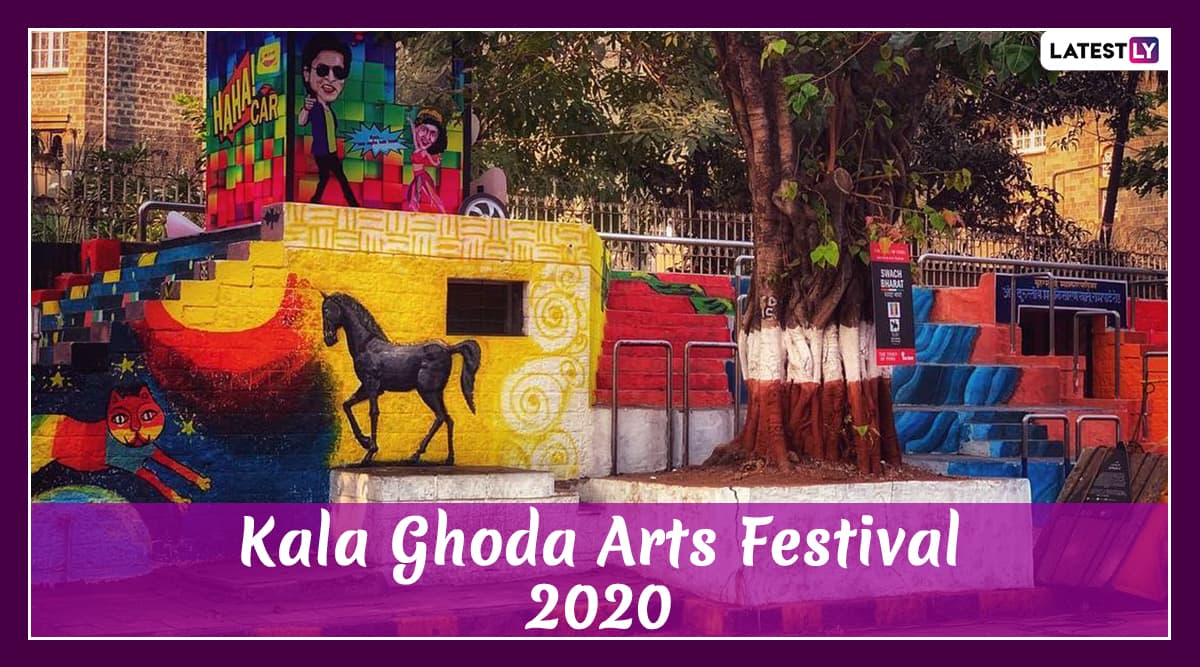 It is time for the art lovers to rejoice as barely ten days away is the annual celebration of the Kala Ghoda Arts Festival. The Kala Ghoda Arts Festival is a nine-day long celebration that is held annually in the month of February in Mumbai's Kala Ghoda region and around. The dates for this year are out, Kala Ghoda Arts Festival 2020 will start on February 1, 2020 and go on till February 9, 2020. Starting from the first Saturday of the month it will take place in South Mumbai. Ahead of this multicultural gathering, we give you more details about the dates, schedule and venue of Kala Ghoda Arts Festival 2020. Video of French Artist Céleste Boursier-Mougenot's Unique Art Installation Involving Bowls Drifting on Flowing Water 'Liquide Liquide' is a Treat to Watch And Hear!
The festival has been started by Kala Ghoda Association, which has an objective of upgrading the part of Mumbai to be known as an Art District. And since the inception of this festival in 1999, it has grown immensely popular all over the country. The idea of this festival is to create and spread multi-cultural awareness through platforms like these. The festival has something for everyone, from kids to the elderly, for non-artists to the talented ones. There is an amalgamation of visual arts, dance, music, theatre, cinema, the literature on display, through the stalls, workshops that are organised over the days.
Kala Ghoda Arts Festival 2020 Dates
Starting from February 1, 2020, Saturday it will go on till February 9, 2020, Sunday.
Kala Ghoda 2020 Venues
The main hub of the festival where the stalls and majority of art installations are put up is the street adjacent to the Jehangir Art Gallery. The other venues include Kala Ghoda National Gallery of Modern Art (NGMA), the garden at the David Sassoon Library, the lawns and auditoriums at the CSMVS, The Museum, Mumbai, the Cross Maidan, the Horniman Circle garden, the MC Ghia Hall, Navy Building, the Max Mueller Bhavan (MMB).
Kala Ghoda is open to all and free of cost unless you are enrolling for workshops. The entire schedule is not yet out but the events will be across several categories like food, dance, music, theatre, literature, street events, visual arts etc. So are you ready to explore into the nine-day extravaganza that starts next month?