India celebrates the festival of Holi in much fervour. There is so much joy and enthusiasm in the atmosphere, along with an array of colour splashing. People worship the fire and on the day after indulge in the festivities, dance and spread smiles. It is a festival which allows for a happy mess! Similar to Holi, there are other festivals around the world which have a messy celebration, be it with mud or fruit pulp! There is dance, chaos, and the zest of just celebration all around. Holi 2018: Date, History, Significance, Celebrations, Sweets & Cuisine for Festival of Colours
Let us take a look at some festivals which are similar to Holi and just as enjoyable:
1. La Tomatina (Spain)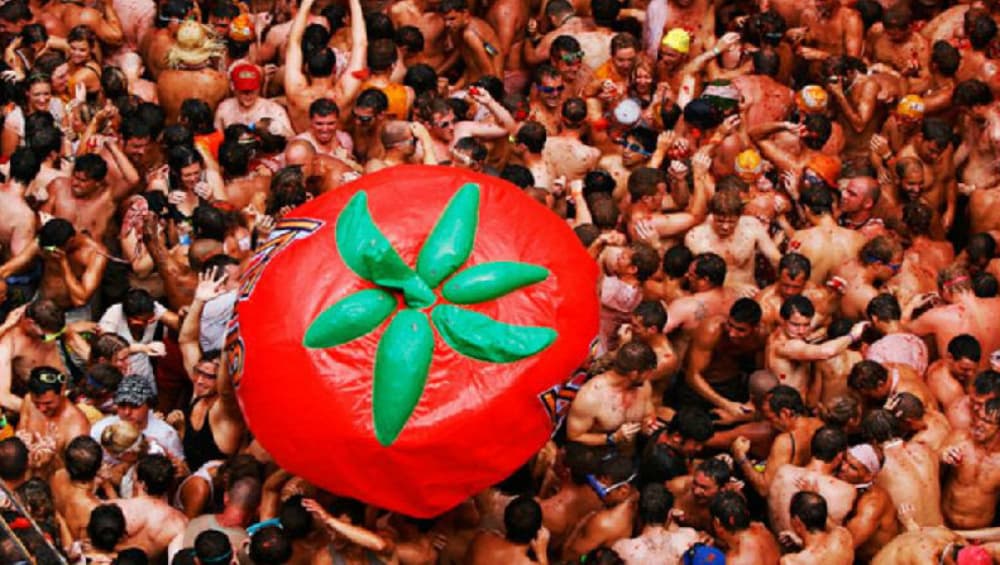 La Tomatina is quite a popular festival. You must have seen it in the movie Zindagi Na Milegi Dobara. People here entertain themselves by throwing tomatoes at each other and it is held in the Valencian town of Buñol. People squash the rotten tomatoes and fling them at each and every one who is a part of it. As the event ends, the entire town is seen covered with tomato debris.
2. Boryeong Mud Festival (Korea)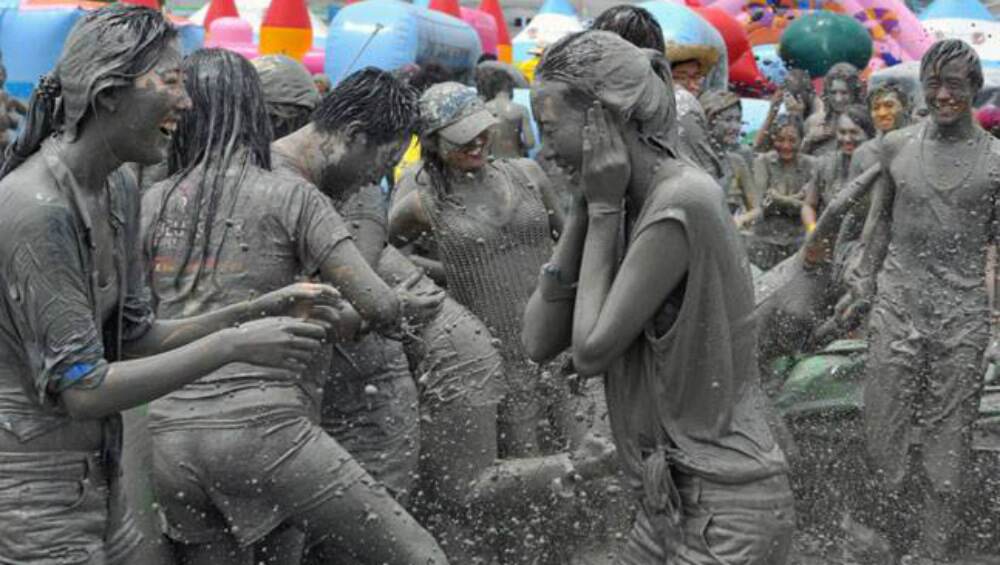 Boryeong, a town around 200 km south of Seoul, South Korea rolls over in mud during summer. It is one of the largest messy festivals in the entire world where millions of people get dirty and mark their presence. For the period of the festival several large attractions are erected on the seafront area of Daecheon. The event has giant mud baths, kids mud land, mud prison, colour mud body paint and many more activities. But you know what amazing about indulging in mud? It is considered to be rich in minerals and is great for your skin!
3. Battle of the Oranges (Italy)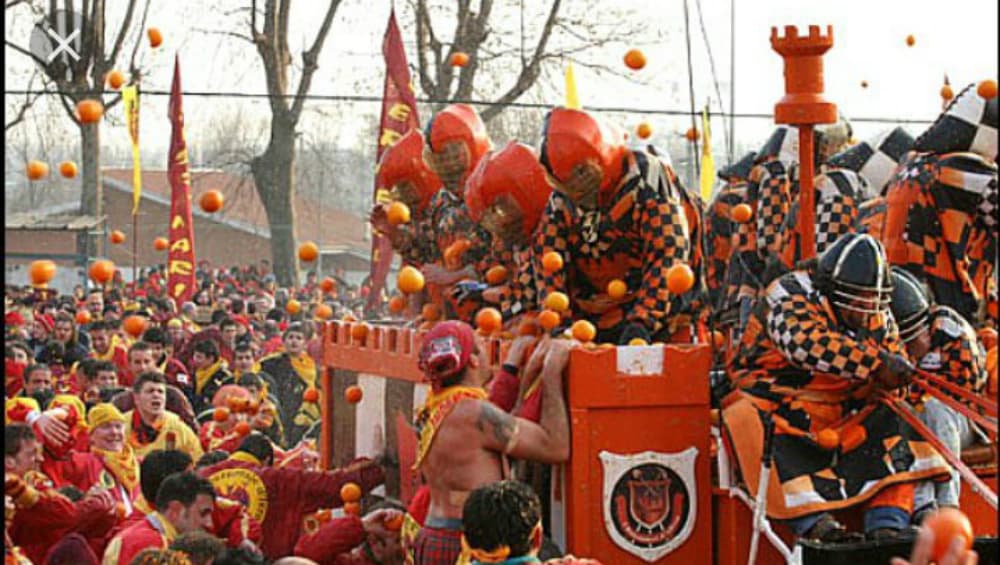 The Battle of the Oranges is a festival celebrated in the Northern Italian city of Ivrea which includes a tradition of throwing oranges at each other. Yes, it is quite similar to La Tomatina festival with a change of fruit. Taking into account the costumes involved, the battle happens between two teams who toss oranges at each other.
4. Battle of Wine (Spain)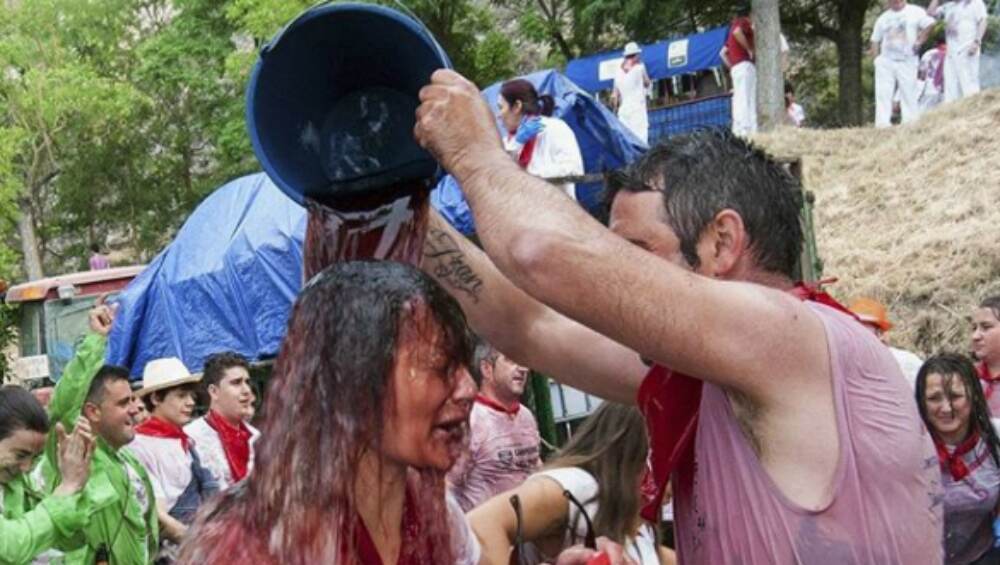 Well, it seems that Spain has innovative minds to discover ways to get messy. Yet another event, Haro Wine Festival which takes place every year in the town of Haro in the La Rioja region of Northern Spain. Young as well as old people carry jugs, bottles and other containers filled with red wine. People pours wine at each other until they get soaked in the drink entirely. A battle covered from head to toe in the glorious and gorgeous red wine!
5. Songkran (Thailand)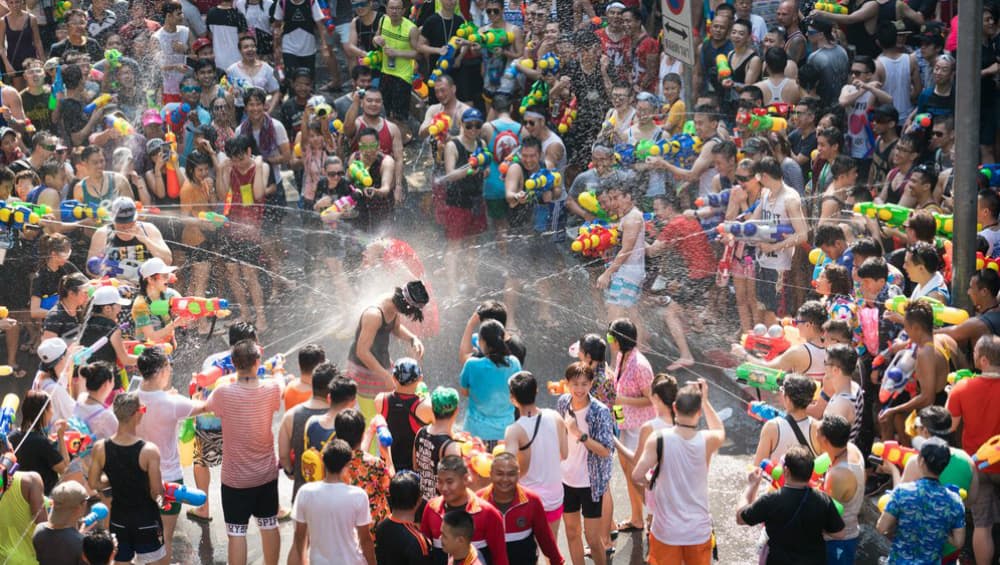 Songkran is Thailand's New Year Day! The Thai people believe to celebrate New Year in a unique manner. What makes this different is that people here run around the streets throwing ice cold water and spreading beige coloured paste on everyone. A little less colourful but another crazy festival very similar to Holi.
6. La Merengada (Spain)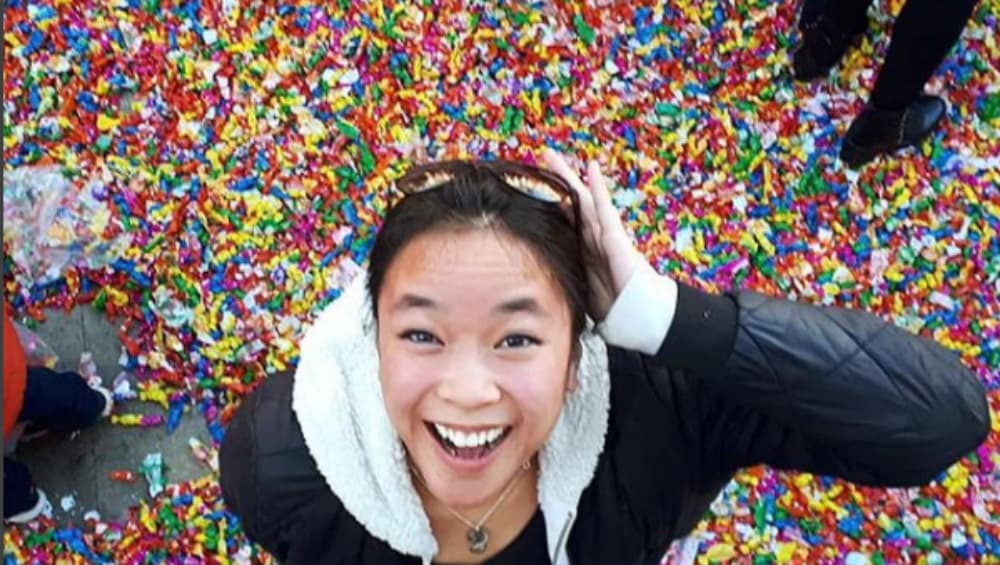 Spaniards just love getting muddled and find ways to do it around the year. The La Merengada features an insane battle of meringue and cream. This event takes place on the "Fat Thursday" in a small town near Barcelona. It is also known as Candy Fight because once the meringue is gone, the candy comes out to play making kids extremely happy.
7. Galaxidi Flour Festival (Greece)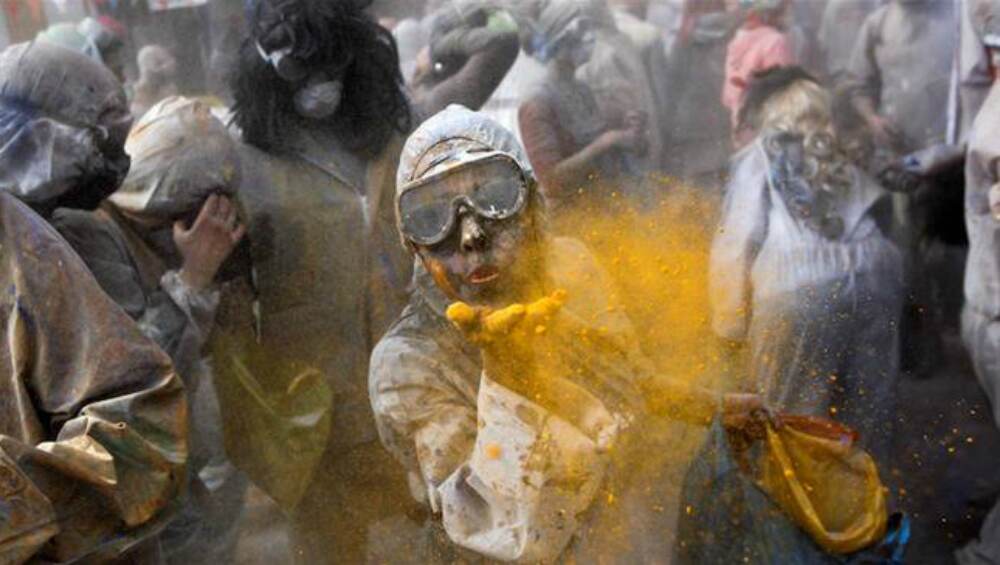 Once a year, the elegant seaside town in Greece, Galaxidi explodes in chaotic childishness. Riotous group of people pelt each other and visitors with bags of dyed flour. Many people gather around to attend this battle of throwing flour at one another.
Well the essence of every festivals is to take a break from the daily humdrum of life. And these festivals are some amazing examples to just let go of the inhibitions and create a happy mess! For those who live far away and are missing India's Holi, you could try and be a part of some of these festivals. Don't be away from celebrating the madness of beautiful colours.