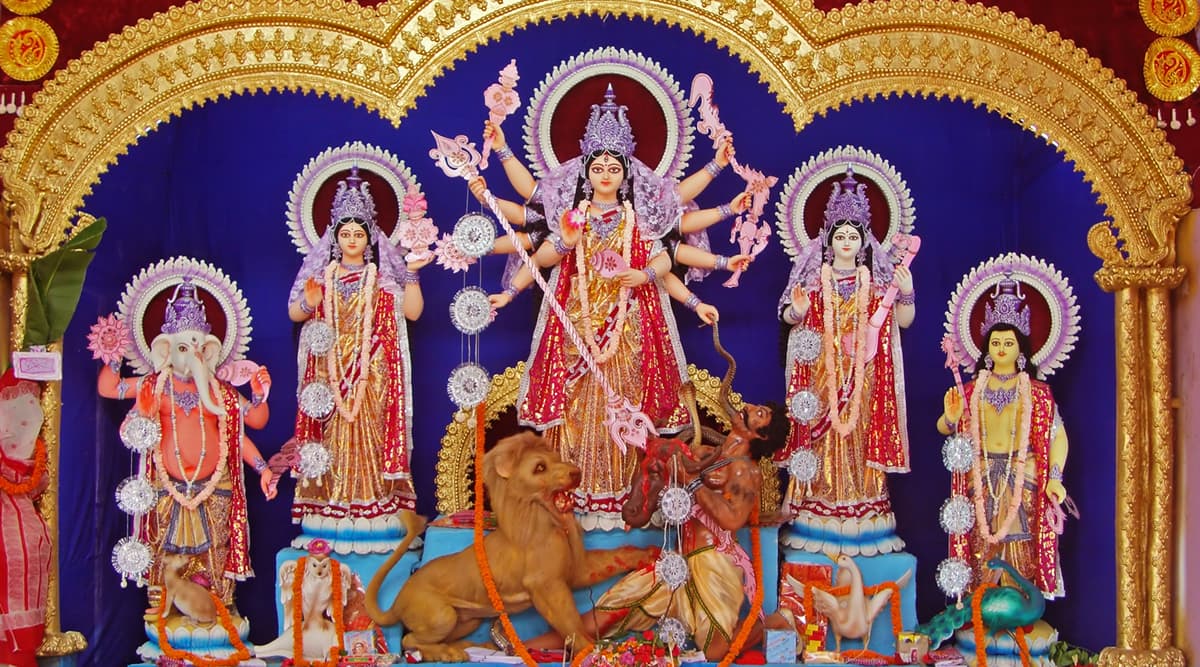 Maa Durga Aagman 2019 in Sharad Navratri: The auspicious festival of Durga Puja is almost here. It is the celebration of the Mother Goddess and victory of revered warrior Goddess Durga over the evil buffalo demon Mahishasura. In 2019, Durga Puja falls from October 4 to October 7, followed by the grand immersion of Maa Durga idols on October 8. It is a joyous time, especially for the Bengali-speaking community in India. As much as the celebration, Maa Durga aagman (arrival) and her vahan (vehicle) are essential. The arrival of Maa Durga and her mode of transport each year hold immense significance. Both her arrival and departure indicate the fate of the days ahead. In this article, we bring you the significance of Maa Durga Aagman 2019, and Goddess Durga Vahan for both arrival and her departure this Sharad Navratri.
Durga Puja coincides with Sharad Navratri and Dussehra celebrations observed by other traditions of Hinduism. Where Navratri is centred around the worship of Goddess Durga, the festival of Durga Puja celebrates the victory of Maa Durga over the demon king Mahishasur. Kolkata's Durga Puja Gets Nominated for UNESCO 2020 'List of Cultural Institutions.' 
Maa Durga Aagman 2019 and It's Significance
Maa Durga arrives on Elephant, Horse, Palanquin, Boat or a Buffalo. The mode of her transport is based on the day of the week or on the day of Ghatasthapana and Vijaya Dashami, which is the first and last day of the festival. This year, the Goddess is arriving on a horse, and the animal is also her vahan for the departure. However, it is not considered to be a good omen. Maa Durga's arrival and exit on the same vahan, which this year is a horse, signifies social unrest, political incidents and natural calamities.
Aside from Maa Durga Aagman and its significance, the festival of Durga Puja is a treat to the eyes. It is absolutely spectacular. The festival starts with huge, elaborately crafted statues of Maa Durga being installed in beautifully decorated pandals all over the city and at the homes of devotees.