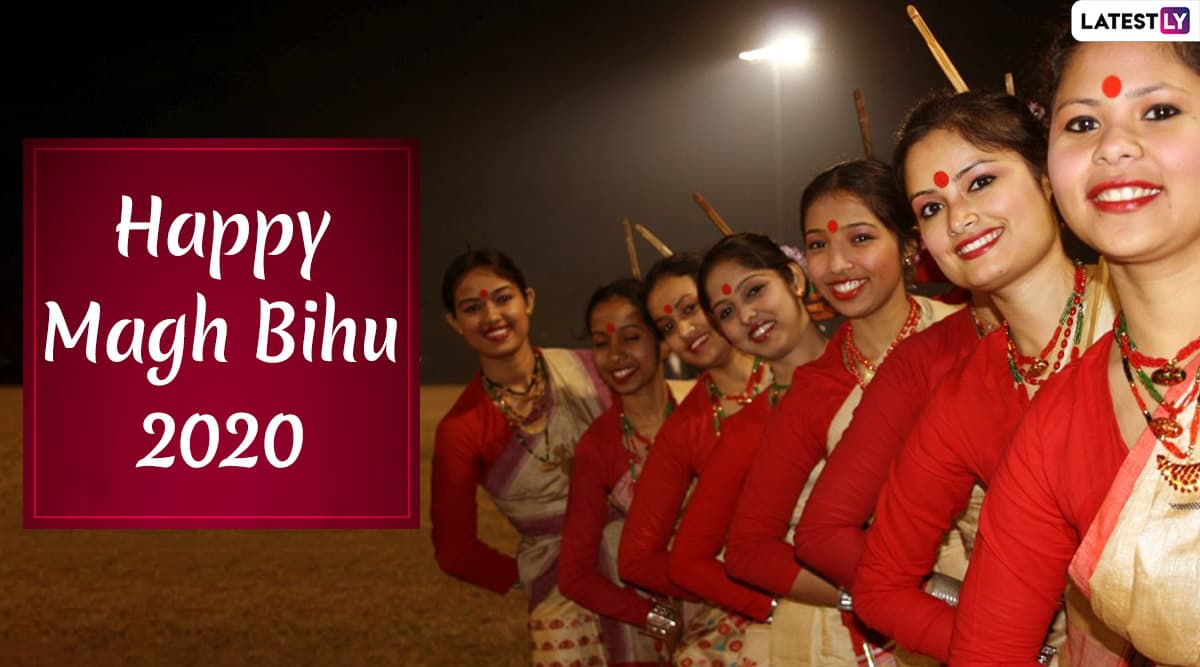 Happy Magh Bihu, everyone! Bihu is the harvest festival of Assam which is celebrated with great pomp and fervour. It marks the end of the harvest season, the month of Magh and is hence called Magh Bihu. The harvest festival is also known as Bhogali Bihu and Maghar Domahi. People wish each other on Bihu by sending greetings and festive messages. And as we celebrate Bihu 2020, we have compiled a list of Bihu images and wallpapers which you can send your near and dear ones. The list also includes beautiful Magh Bihu HD Wallpapers, Bhogali Bihu Pictures and Bihu images for free download online which you can send your friends and family this festive season. Magh Bihu 2020 Messages and Bhogali Bihu Greetings: WhatsApp Stickers, GIF Images, Quotes And SMS to Wish on Assam's Harvest Festival.
People can share across the newest Magh Bihu 2020 greetings via WhatsApp messages, Facebook statuses, Hike messages, Instagram posts, and other social messaging apps. Sending festive greetings to your loved ones on such occasions is such a sweet gesture, and Magh Bihu is a perfect opportunity to get in touch with your loved ones once again. If you are looking for some of the top trending Magh Bihu greetings which you can share with your dear ones on this happy day, you can find all the latest collection of messages here below. We at LatestLY bring you the best and popular Magh Bihu wallpapers and images which you can share it with your friends, family, relatives, etc. on this festive day. Bhogali Bihu 2020 Images & Magh Bihu HD Wallpapers For Free Download Online: Send WhatsApp Stickers and Hike GIF Messages on Assam's Harvest Festival.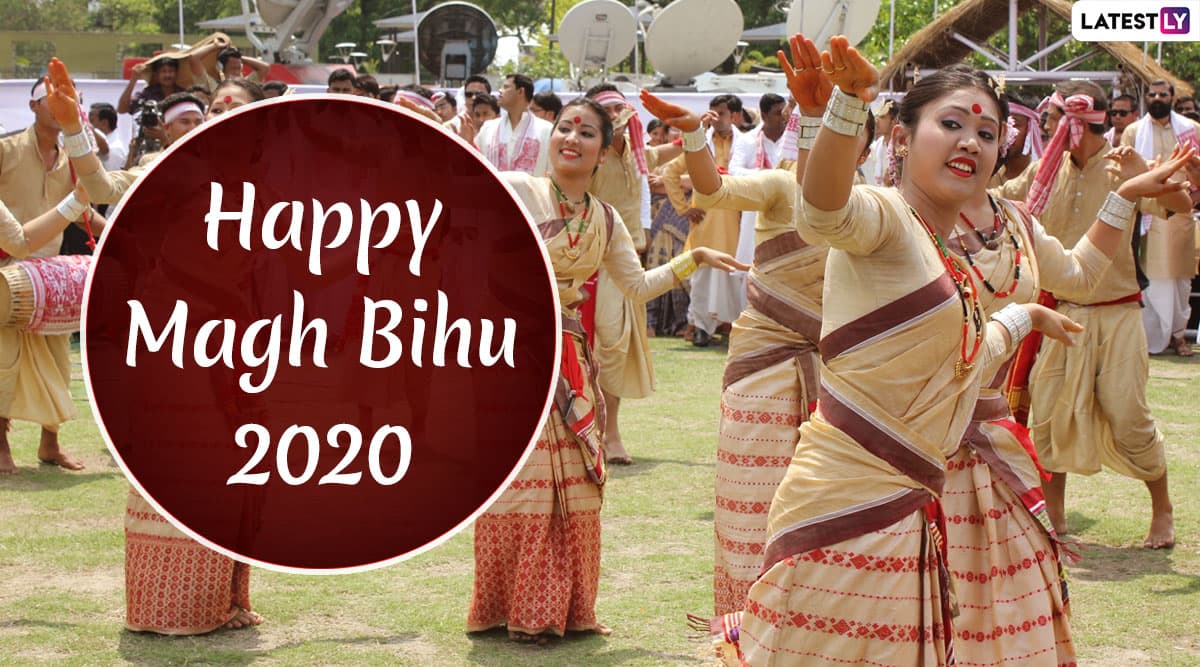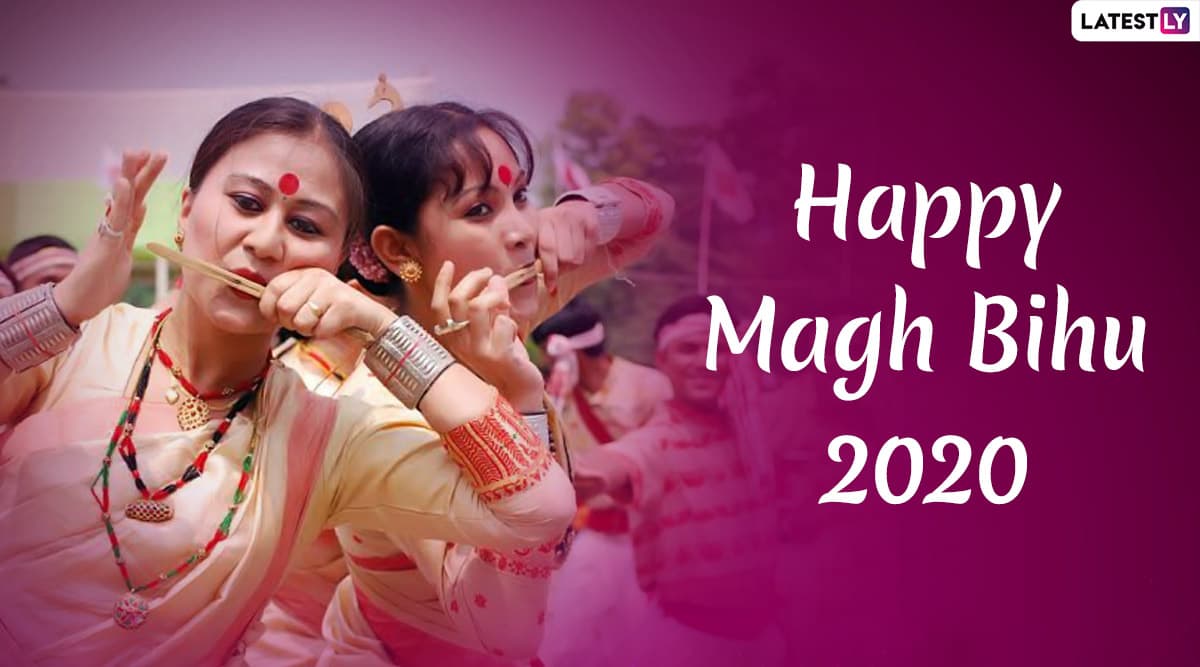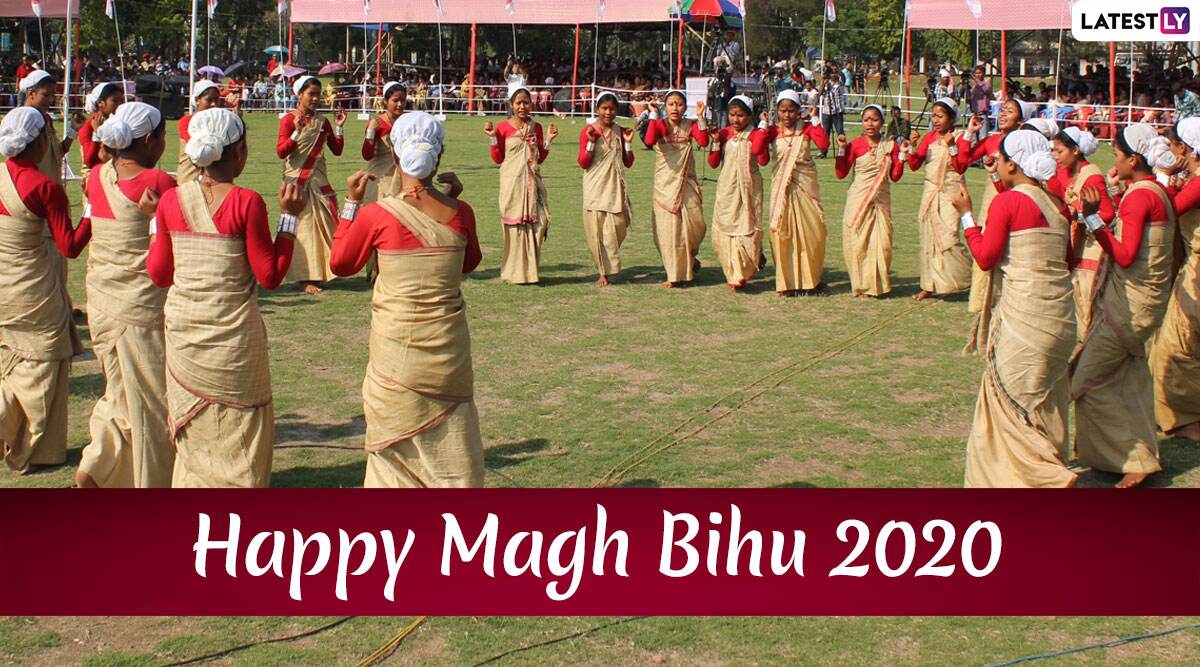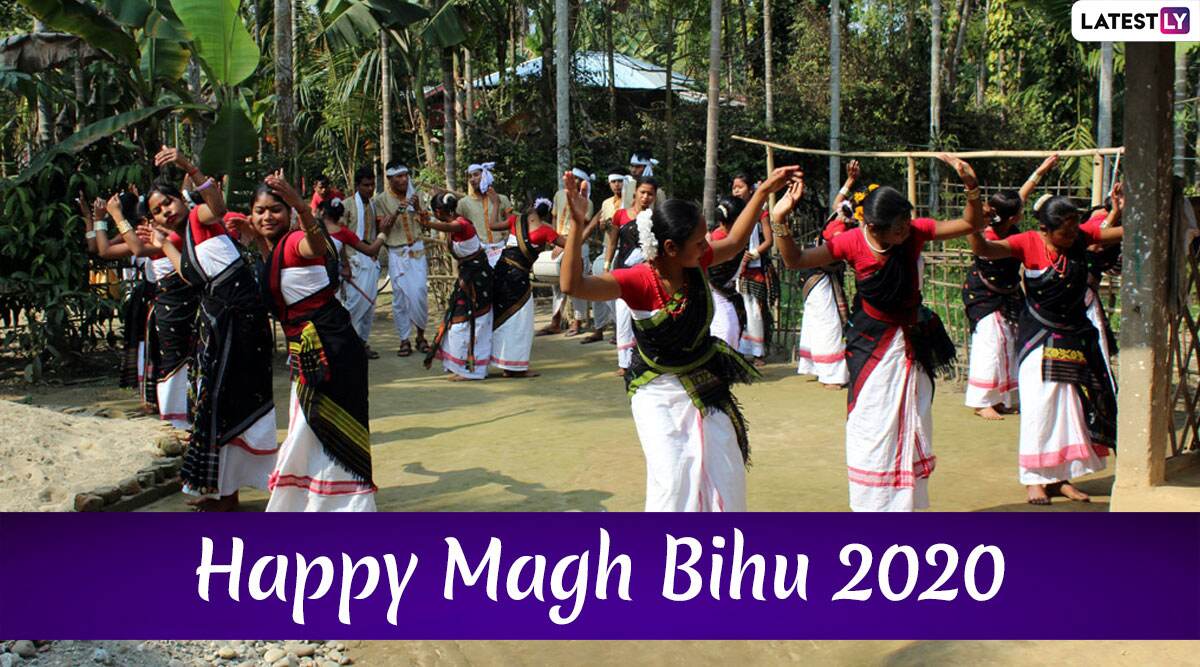 Being the harvest festival of Assam, Magh Bihu witnesses grand celebrations in the state. The same observance is celebrated as Makar Sankranti and Pongal in different states. On Bihu, men go to fields and harvest yields and make a temporary cottage by the riverside and light a bonfire in the night. The ash from the fire is used as fertiliser in the fields. We wish everyone celebrating Happy Magh Bihu!