Muharram, the first month of the Islamic new year, is underway. Ashura, also known as Yom-e-Ashoura will be observed tomorrow. Muharram processions will be taken out by Shia Muslims to mourn death of Imam Hussain and his family members in the battle of Karbala. To mark Muharram and Ashura, we bring to you quotes, WhatsApp picture messages and Facebook images on Imam Hussain and the battle of Karbala.
On Ashura, the tenth day of Muahrram month, Yazid, who compromised on key Islamic principles, killed Imam Hussain and 72 of his followers in the battle of Karbala. To emulate the suffering of Imam Hussain, Shia Muslims cut themselves with swords, knives and sharp chains during Muharram processions. Throughout the first-ten day period of Muharram, leading to Ashura, commemoration meets are held to recall the War of Karbala.
Yazid had waged a war against Imam Hussain and tried everything to force the grandson of Prophet Mohammed accept his leadership. Imam Hussain refused to surrender before the tyrannical regime of Yazid and chose to attain martyrdom. Here are quotes, WhatsApp picture messages and Facebook images to recall sacrifice of Imam Hussain: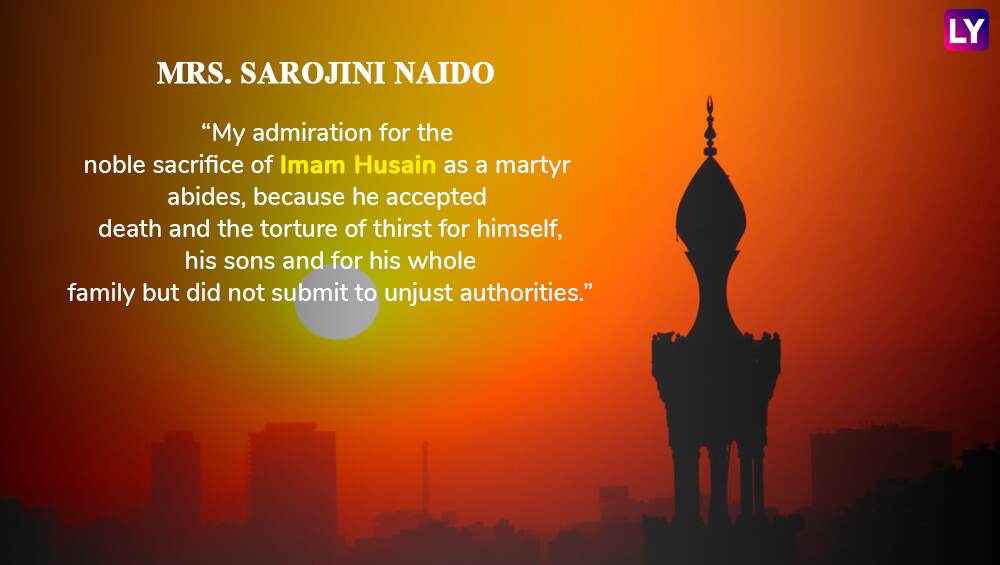 Quote reads: My admiration for the noble sacrifice of Imam Hussain as a martyr abides, because he accepted death and the torture of thirst for himself, his sons and for his whole family but did not submit to unjust authorities.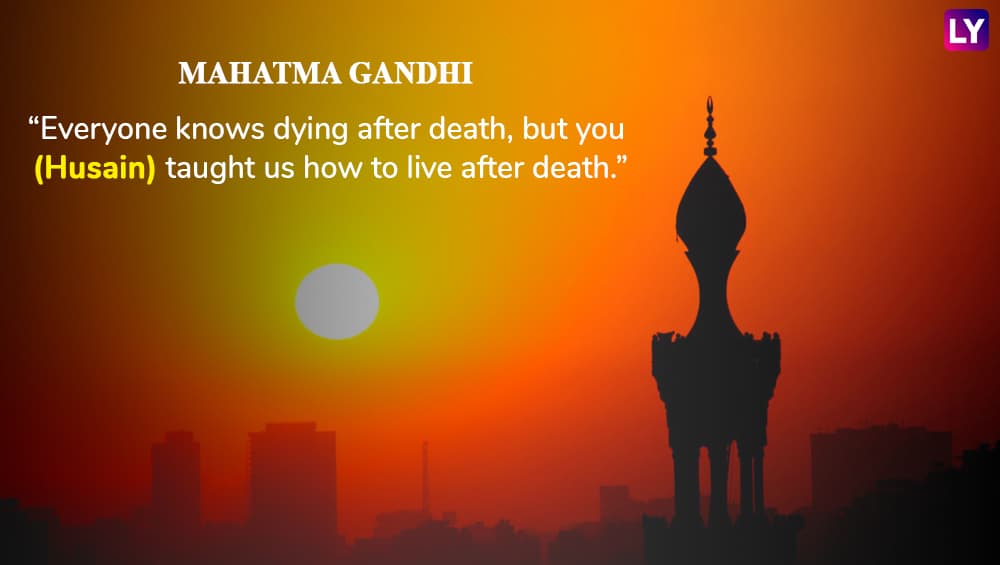 Quote reads: Everyone knows dying after death, but you (Hussain) taught us how to live after death.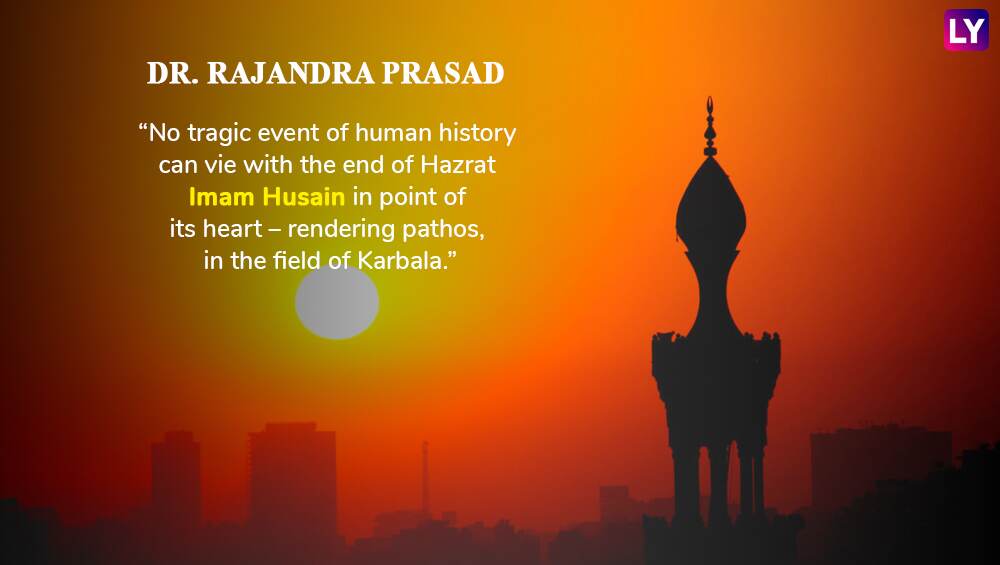 Quote reads: No tragic event of human history can vie with the end of Hazrat Imam Hussain in point of its heart – rendering pathos, in the field of Karbala.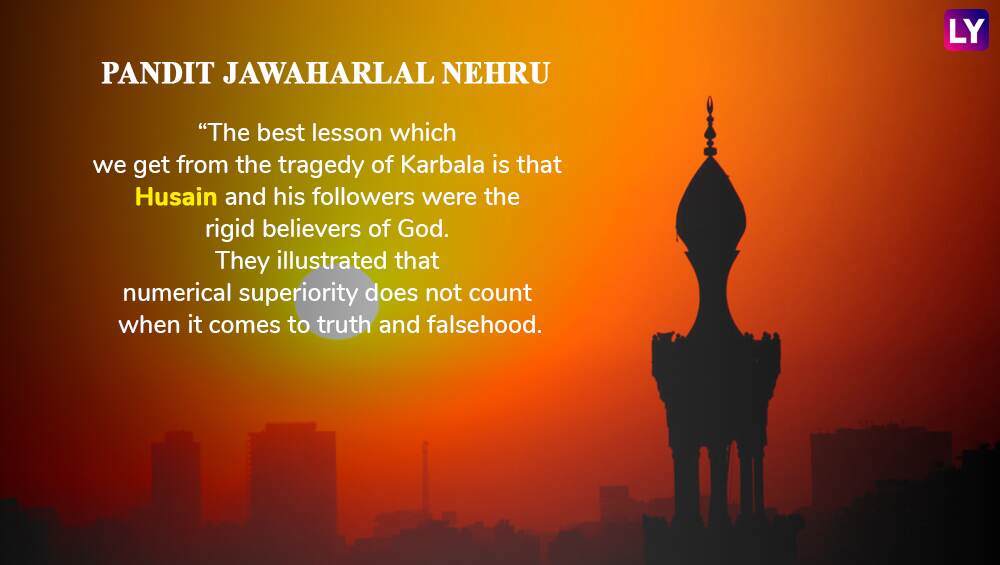 Quote reads: The best lesson which we get from the tragedy of Karbala is that Hussain and his followers were the rigid believers of God. They illustrated that numerical superiority does not count when it comes to truth and falsehood.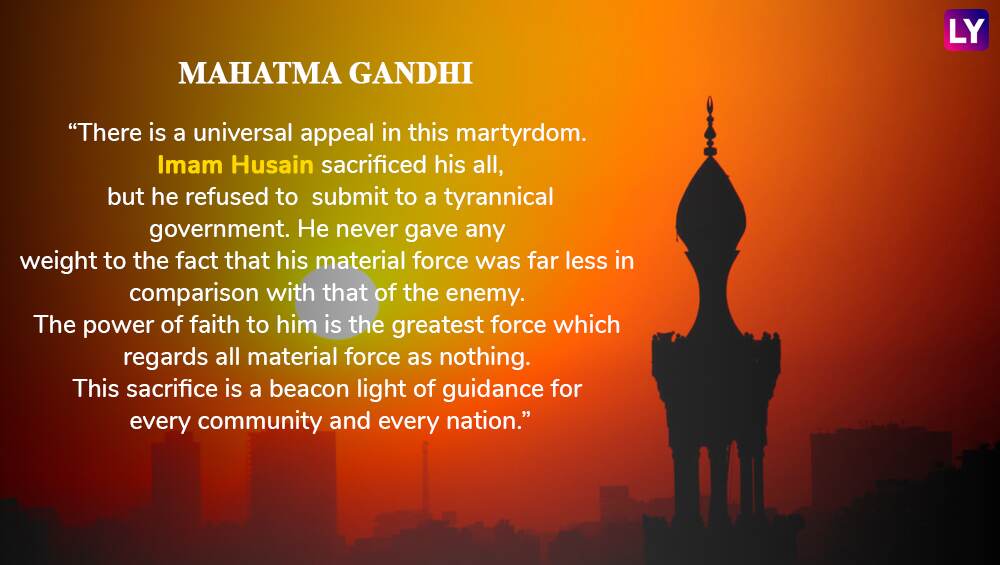 Quote reads: There is a universal appeal in this martyrdom. Imam Hussain sacrificed his all, but he refused to submit to a tyrannical government. He never gave any weight to the fact that his material force was far less in comparison with that of the enemy. The power of faith to him is the greatest force which regards all material force as nothing. This sacrifice is a beacon light of guidance for every community and every nation.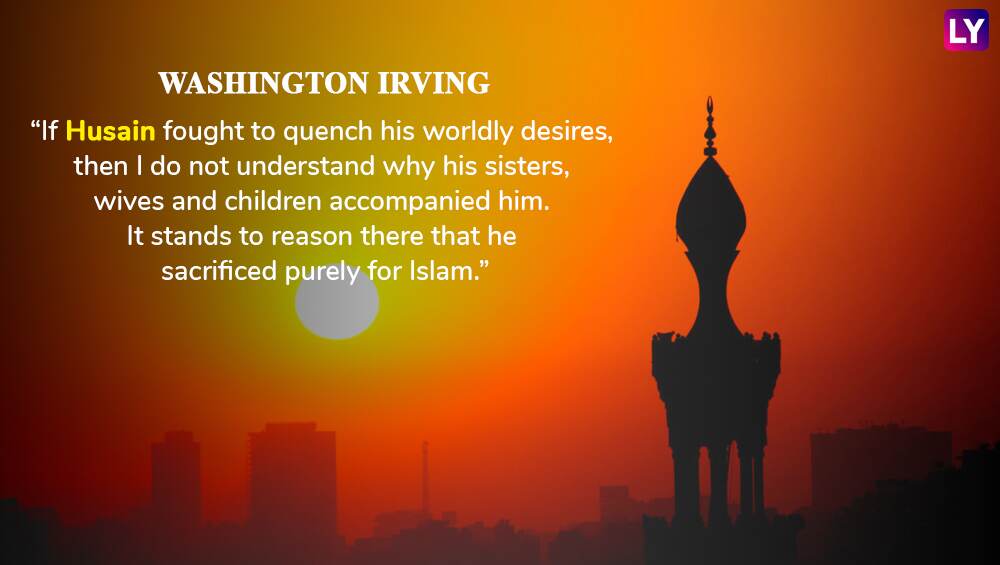 Quote reads: If Hussain fought to quench his worldly desires, then I do not understand why his sisters, wives and children accompanied him. It stands to reason there that he sacrificed purely for Islam.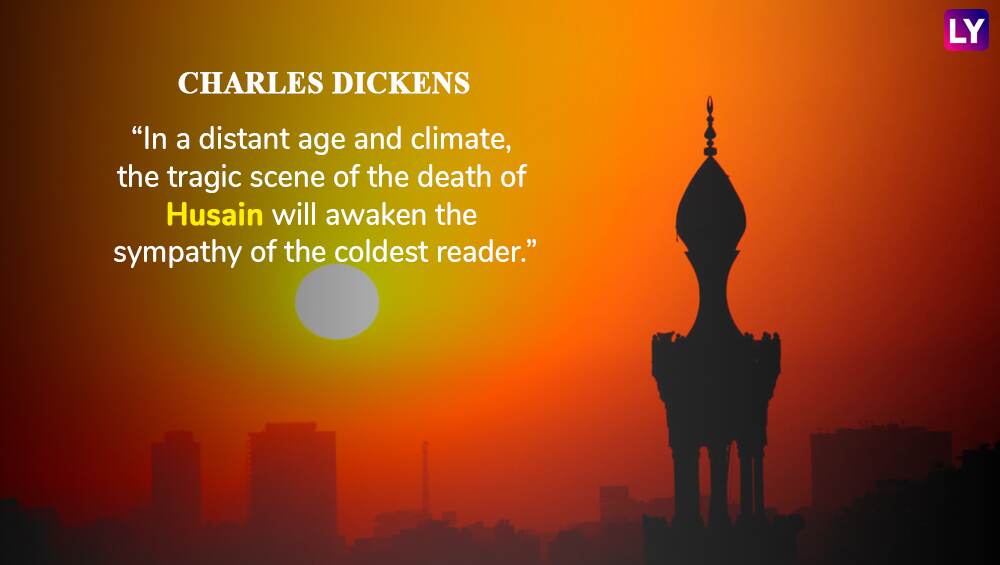 Quote reads: In a distant age and climate, the tragic scene of the death of Hussain will awaken the sympathy of the coldest reader.
The struggle of Imam Hussain has been referred to by non-Muslim figures as well, including father of the nation Mahatma Gandhi, who claimed to had taken "inspiration" from the perseverance, righteousness and patience exhibited by the Prophet's grandson.