August 7 marks the death anniversary of Nobel Laureate Rabindranath Tagore, a poet, a writer, a painter, an educationalist and a composer. While Tagore's  vision for India was much ahead of his times, it was his vision for womanhood that stood out more than anything else. The portrayal of women in his characters were extraordinary. In a time when child marriage, isolating widows and domestic violence were normal, Tagore created women with opinions, desires and passions. Over time, through his stories, he introduced the world to women who were equally or sometimes even more ambitious and intellectual than men.
Coming from a family which was an integral part of the Bengali Renaissance, Tagore took to the power of his pen in his fight for freedom. He also became the first non-European to win Nobel Prize in Literature. If you have read Tagore's works, you will know why he is recognised as an author who told stories that surpassed the times he was living in. If you haven't read him yet, you must read at least these five works by Tagore for the way he portrayed the family structure and especially the women.
Mrinal in Streer Patra
Streer Patra, translated to English as a A Wife's Letter, had a strong woman protagonist Mrinal, who decides to give up her married life, her husband and all the pleasures and move away to another city. She does it without anyone realising it and sends a letter to her husband explaining why she left. As the story unfolds, we see her husband read the letter only to discover how over the years, she has been treated without any respect. In her letter, she also mentions a widowed relative, a young girl who dies eventually after being remarried to an old man. The letter highlights the ignorance of the men and elderly of the family towards the women and their wrongful treatment of them. In a time when women were not supposed to have a mind of their own, and silently accept gender roles, Tagore created Mrinal who chose to be an independent individual over being a wife or daughter-in-law.
Binodini in Chokher Bali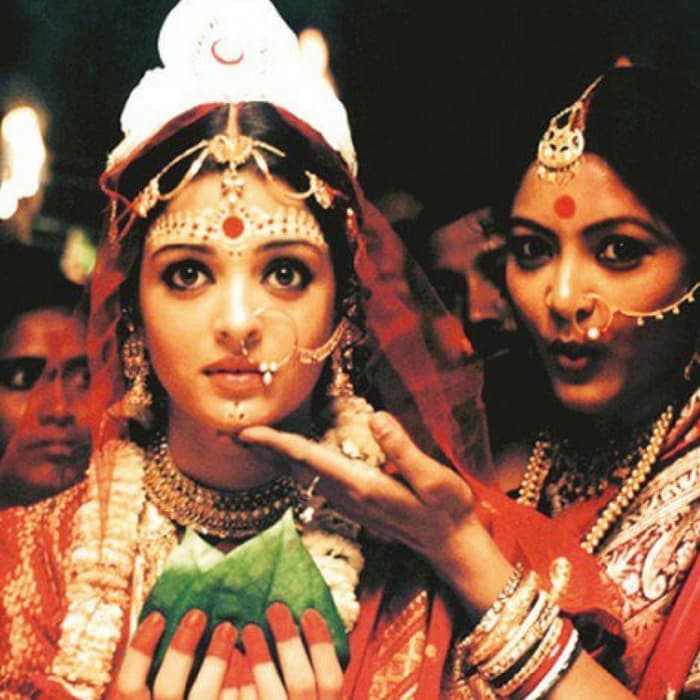 Binodini is a widow living with an old lady, whose son (Mahendra) once refused to marry her. She then goes on to try to create a rift between him and his wife and is later also romantically attracted to  his adopted brother Behari, but eventually leaves him and goes away. Whatever be the reason, will the society be able to accept her without judgement? Will the society even respect her? Tagore created this character in 1903 but even today in 2018, we are still not in full acceptance of a women's romantic and sexual desires. Binodini was a character truly much ahead of her times.
Bimla in Ghare Baire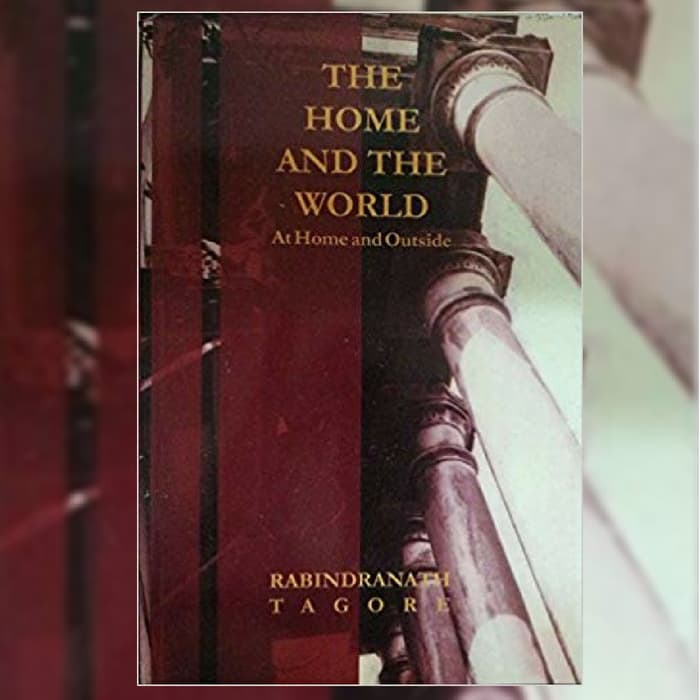 One of the most popular works by Tagore, related to the freedom movement, Ghare Baire or Home and the World's protagonist Bimla, and her transformation from a simple housewife to being influenced by the Swadeshi movement is remarkable. Firstly, she is shown having a progressive husband Nikhil, who doesn't object to Bimla crossing the threshold of the house, which women were not allowed to back then. She even converses with her husband's friend Sandip and backs his support for the Swadeshi movement, even as Nikhil isn't completely in favour of it. Despite the story having two main male protagonists -- Nikhil and Sandip -- it remains more about Bimla than anything.  Such a portrayal of a woman in 1916 was both bold and outrageous.
Charulata in Nashtanirh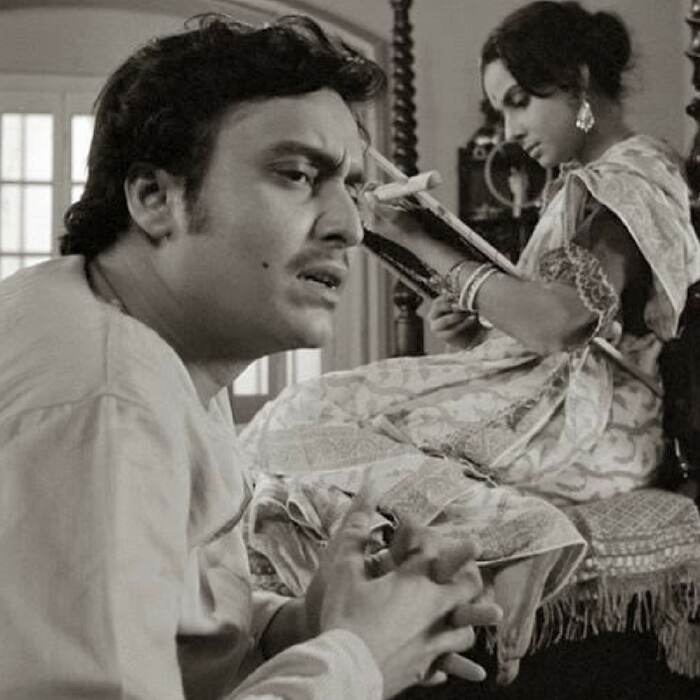 Nashtanirsh or Broken Nest, written in 1901, is the story of Charulata, whose husband (Bhupati) is a rich journalist who keeps her confined within the walls of the house. Charulata starts finding solace in her brother-in-law (Amal) who pays attention to her and appreciates her more than Bhupati ever did. Even when Bhupati finds out about it and wants to start a new life by moving elsewhere, Charulata decides to stay back. A woman exploring her romantic desires and not standing by her husband broke all established norms of the society in the character of Charulata that was created by Tagore.
Mrinmoyee from Sampati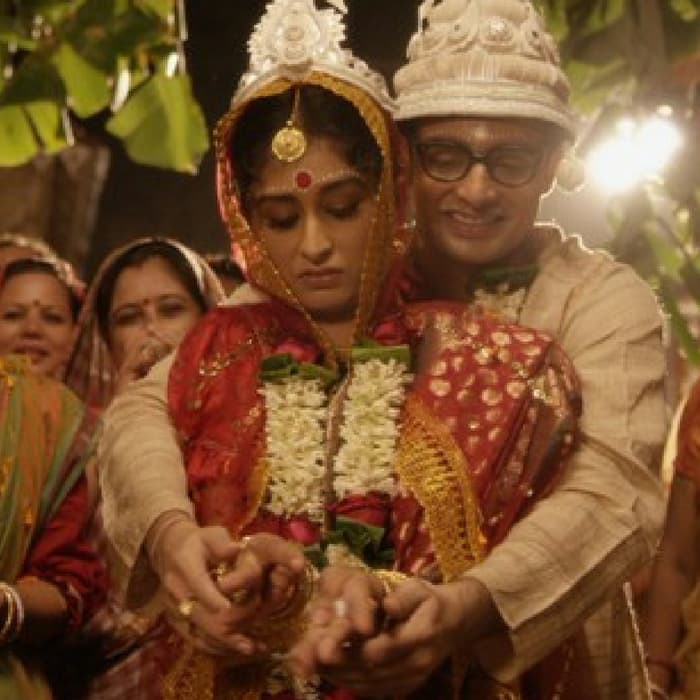 Mrionmoyee is one of the most relatable characters for the modern Indian women today. Like them, she never placed too much importance on marriage and didn't subscribe to the traditional idea of femininity. But after getting unwillingly married off by her mother to Amulya, a rich, elite man, she doesn't let him touch her, despite starting to like him. Creating a female character who didn't subscribe to the conventional qualities of a woman of her times was commendable on Tagore's part. Mrinomoyee wanting to play in the fields and climb trees with boys spoke volumes about the hidden desires of women and their liberation.
Tagore famously said, "For we women are not only the deities of the household fire, but the flame of the soul itself." He indeed created female characters who had fire and passion. Tagore showed the world women that they were not ready to see and some of his characters like Binodini and Charulata still seem ahead of their times.
Which of Tagore's characters is your favourite? Tell us in the comments below. 
(The above story first appeared on LatestLY on Aug 07, 2018 12:49 PM IST. For more news and updates on politics, world, sports, entertainment and lifestyle, log on to our website latestly.com).