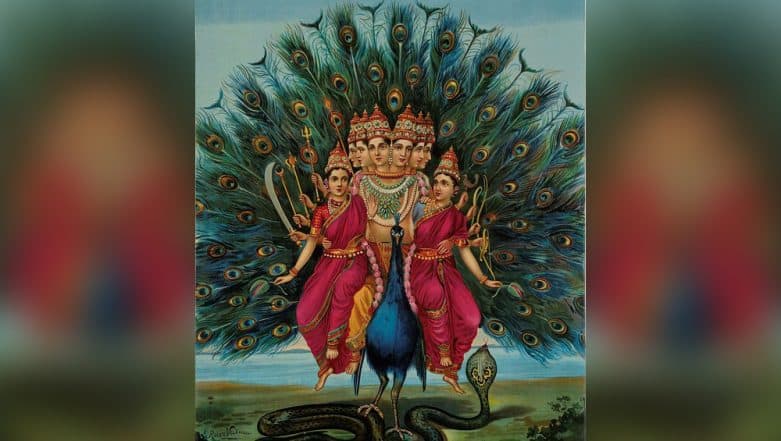 Skanda Sashti also known as Kanda Shashti is the birthday of Hindu God Kartikeya or Subramanya also called as Murugan in Tamil. Skanda Sashti 2019 falls on April 10. Lord Skanda is one of the names of Subramanya and hence the event is called Skanda Sashti. On Skanda Sashti people observe fast to please Lord Subramanya. The day is observed by the Hindu community in Sri Lanka and Malaysia. Devotees who visit the temple on Kanda Sashti observe 'Sashti fasting' and take a dip in the sea.
A large number of devotees visit Subramania Swamy Temple in Tiruchendur where 'yagasala puja' is held. Murugan temples across temples in Tamil Nadu witness grand celebrations on this day. Skanda Shasti is celebrated for ten days in Tamil Nadu and some other states. The temple also hosts an event enacting Sura Samhar or the killing of the demons by Lord Skanda. The temple is believed to be the second abode of Lord Murugan who vanquished demon Soorapadam. Some of the popular Murugan temples in Tamil Nadu include Palani Murugan Temple, Swamimalai Murugan Temple, Pazhamudircholai Murugan Temple, Thiruthani Murugan Temple, Thirupparamkunram Murugan Temple, Marudamalai Murugan Temple. Matsya Jayanti 2019 Date: Significance & Mythology Related to Celebration of Birth Anniversary of Lord Vishnu's First Incarnation.
Skanda's birth as per Hindu mythology
Three demons named Surapadma, Simhamukha and Tarakasura created havoc in three worlds troubling Gods and humans equally. Surapadma had a boom from Lord Shiva due to which nothing other than Shiva's power could kill him. The boon made Surapadma and his brother arrogant, and they went about torturing everyone. As the situation continued, the Gods approached Lord Brahma seeking help. And as nothing other than Lord Shiva could destroy the demons, Brahman resorted to Lord Shiva. But Shiva was engaged in a severe penance; they went to Manmata, the god of love.
Manmata approached a meditating Shiva and released his arrows which woke up the God. In a fit of rage, Shiva burnt Manmata but later rescued him. The Gods then pleaded Lord Shiva to vanquish the demon Surapadma, and he agreed. Lord Shiva then released six hot sparks from his third eye which entered Saravana River and manifested into six children of divine charm.
Six damsels known as Kartika sisters were born whom Parvati embraced as her children. All the six children merged into one with six-faced, and thus Skanda was born. Skanda grew in knowledge, wisdom, perfection and would wage war alone. Parvati gifted the child with a lance known as Vel in Tamil. Following which in a battle, Lord Skanda killed Surapadma and severed it into two with his lance during which a peacock and cock came out of him. Thus peacock became Lord Skanda's vehicle, and the cock entered his flag singing the Lord's praises.