India is a land of festivals and every festival has its significance and importance.  A pantheon of gods and goddesses exist in Hinduism. One such god is Vishwakarma, the Hindu God of Architecture. Vishwakarma also known as Vishvakarman is the Hindu deity of all craftsmen and architects who worship him on Vishwakarma Jayanti every year. Vishwakarma Jayanti also known as Vishwakarma Puja is celebrated on September 17 annually with devotees praying to the God believed to be swayambhu "that is created by its own accord" and creator of the world. Like every year, Vishwakarma Puja 2018 will see a grand celebration on the day. Worshippers who are in search of Lord Vishwakarma images or Vishwakarma Puja wallpapers in HD for free download or share it along with Happy Biswakarma Puja 2018 photo greetings, we present to a vast collection of images, WhatsApp messages, wishes, and more. Scroll down to for Vishwakarma Jayanti images and wallpapers in HD and text messages. Vishwakarma Jayanti 2018 Date: History, Significance, Auspicious Puja Time & Vidhi to Mark the Birth of God of Architecture.
According to great Indian epic, the Mahabharata, Lord Vishwakarma is described as "The Lord of the arts, executor of a thousand handicrafts, the carpenter of the gods, the most eminent of artisans, the fashioner of all ornaments... and a great and immortal god." He is the son of Lord Brahma and is presiding deity of all craftsmen and architects. The iconography of Vishwakarma depicts him with four hands, which holds a water-pot, a book, a noose and craftsman's tool. A white swan is by his side and is believed to be Vishwakarma's ride.
Lord Vishwakarma is believed to have created several architectural wonders as per Hindu mythology. Right from 'Sone Ki Lanka' or Golden Lanka where demon king Ravana resided to Dwarka, the capital of Lord Krishna, Vishwakarma created it all. He is the god of engineering, and on Vishwakarma Jayanti, all workers, engineers, architects worship the god to add to their skills and craftsmanship. Vishwakarma Puja is done according to shubh muhurat as the auspicious ceremony holds much significance in Hinduism. Take a look at few Vishwakarma Puja wishes, Vishwakarma Puja messages in Hindi, Vishwakarma Puja wishes photos and Vishwakarma Puja wishes images to send your friends and family on Biswakarma Puja.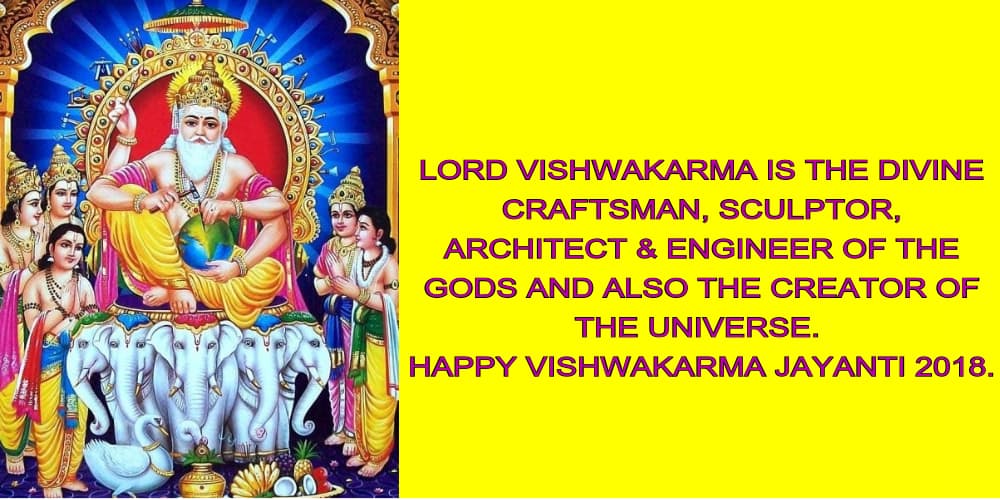 WhatsApp Message Reads: Lord Vishwakarma is the divine craftsman, sculptor, architect & engineer of the Gods and also the creator of the Universe. Happy Vishwakarma Jayanti 2018.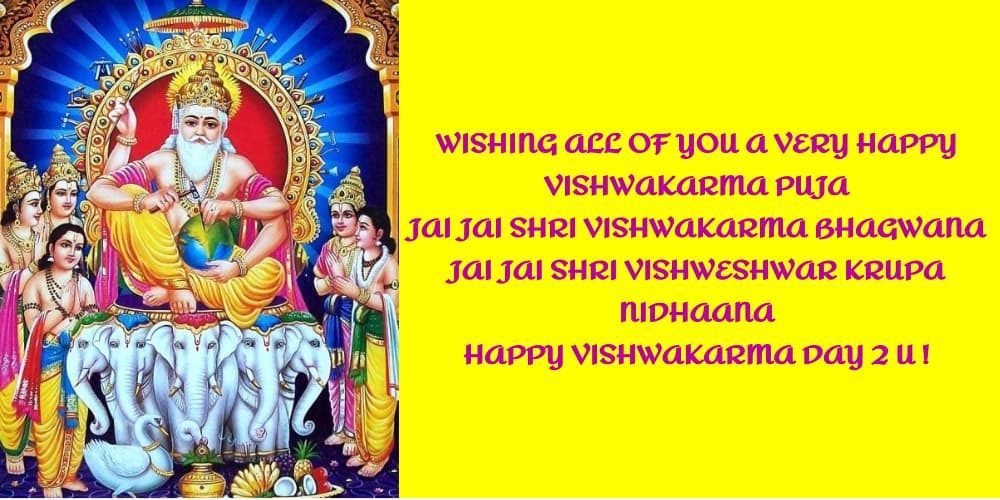 WhatsApp Message Reads: Wishing All of You a Very Happy Vishwakarma Puja, Jai Jai Shri Vishwakarma Bhagwana, Jai Jai Shri Vishweshwar Krupa Nidhaana, Happy Vishwakarma Day 2 U!!!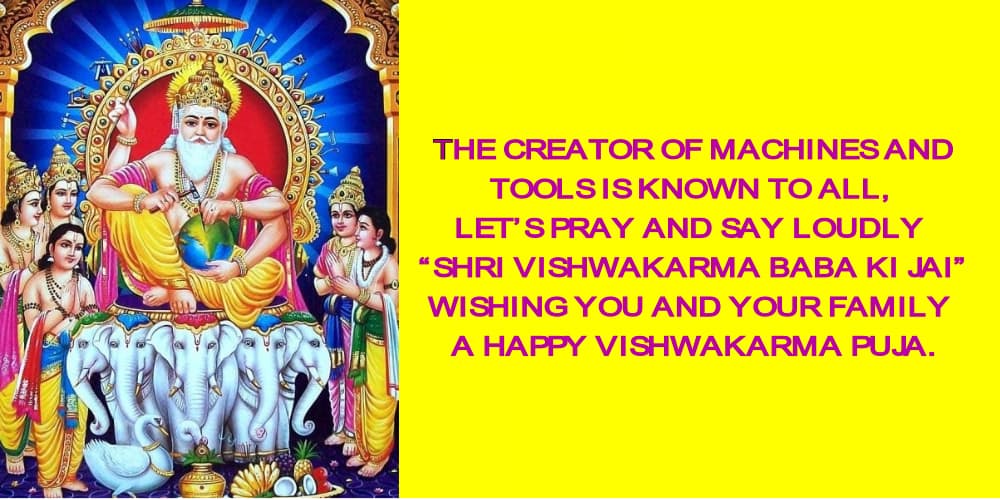 WhatsApp Message Reads: The Creator of Machine and Tools Is Known to All, Let's Pray & Say Loudly "Shri Shri Vishwakarma Baba Ki Jai". Wish You a Happy Vishwakarma Puja 2018.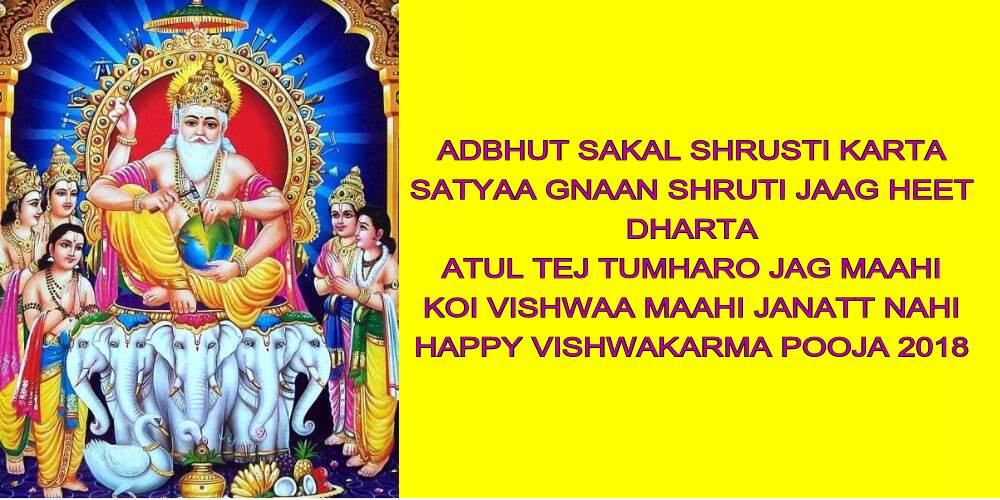 WhatsApp Message Reads: Adbhut Sakal Shrusti Karta, Satyaa Gnaan Shruti Jaag Heet Dharta, Atul Tej Tumharo Jag Maahi, Koi Vishwaa Maahi Janatt Nahi. Happy Vishwakarma Pooja 2018.
After Vishwakarma Jayanti wishes and greetings, here's a list of Vishwakarma Puja Wallpaper, Vishwakarma Puja Wallpaper Download, Happy Vishwakarma Puja Wallpaper in Hindi, Happy Vishwakarma Puja Images, Happy Vishwakarma Puja Image Free Download, Happy Biswakarma Puja Images, Happy Biswakarma Puja HD Wallpaper.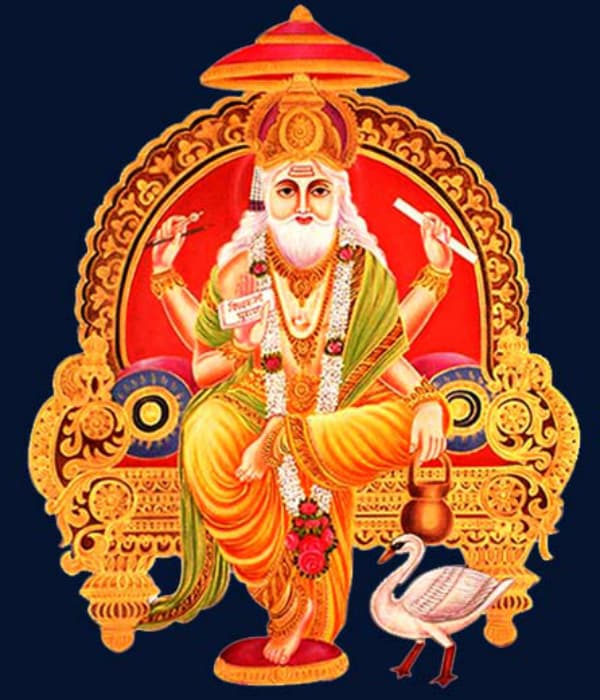 WhatsApp Message Reads:  Vishwakarma Ki Jyoti Se Noor Milta Hai Sabko, Dilon Ko Surur Milta Hai, Jobhi Naam Leta Hai Vishwakarma Ka Use Kuch Na Kuch Zaroor Milta Hai, Happy Vishwakarma Jayanti.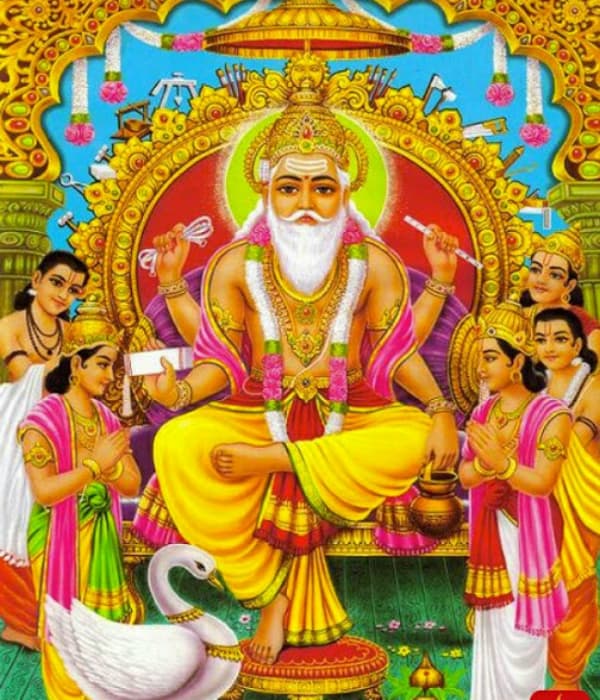 WhatsApp Message Reads: May This Vishwakarma Puja Bring You Everything You Desire and Everything You Dream Of. May Success Accompany You in Every Step That You Take. Have a Blessed and Happy Vishwakarma Puja 2018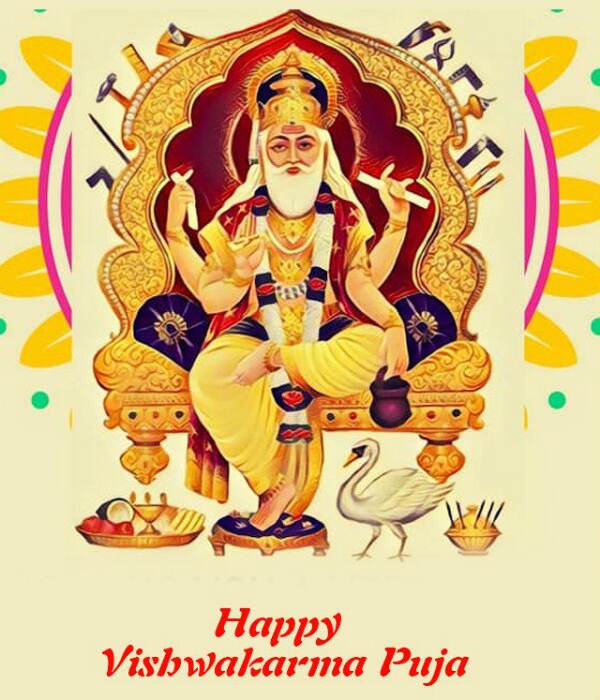 WhatsApp Message Reads: May Lord Vishwakarma – The Deity of All Craftsman and Architects Endow Upon You His Virtue and Goodwill. Happy Vishwakarma Day 2018.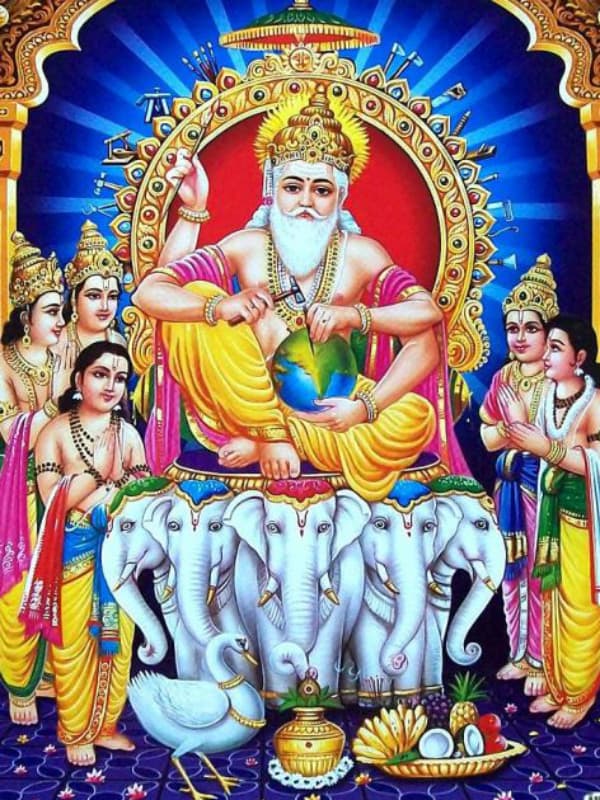 WhatsApp Message Reads: On This Auspicious Day, May You Be Blessed With Skills and Creativity. Happy Vishwakarma Jayanti 2018 to All Friends.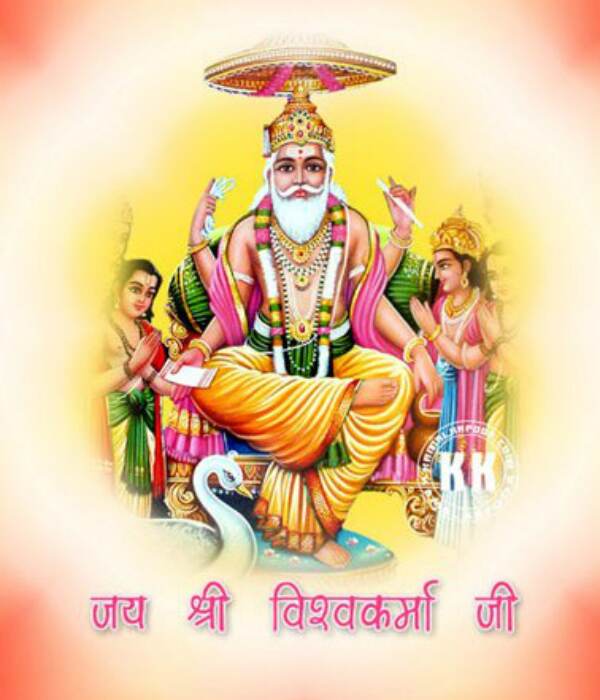 WhatsApp Message Reads: Shrilpacharya Param Upkari, Bhuwan Putra Naam Gunkari, Ashtam Basu Sut Nagar, Shrilp Gnaan Jag Kiawu Ujagar.  Wishing All of You a Very Happy Vishwakarma Puja 2018!
We hope the above text messages in form of SMS, WhatsApp messages, Facebook messages and status, quotes along with images, photos, wallpapers, you wish very Happy Vishwakarma Puja 2018 to your near and dear ones. Let Lord Vishwakarma bless all of us with skills and art to bring a positive change to the world. Wish you all a Happy Biswakarma Puja 2018.
(The above story first appeared on LatestLY on Sep 17, 2018 09:44 AM IST. For more news and updates on politics, world, sports, entertainment and lifestyle, log on to our website latestly.com).