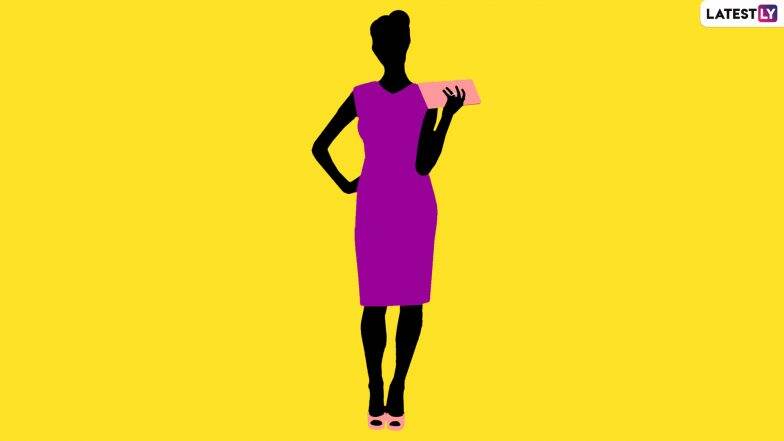 August 26 of every year is celebrated as a Women's Equality Day in the US because the 19th amendment was finally certified that adopted into the Constitution of the United States that granted women the right to vote. This year will be the 46th anniversary of Women's Equality Day. Yes, it may seem shocking that it was only since 1973 that women got the basic right of being able to vote, long way to go. However, the day is celebrated with great zeal as the day gave equal rights to the women in the real sense, proving that they do not belong to a weaker community. The colour of Women's Equality Day is purple and you may want to wear the colour as your own way to show support for this day.  Women's Equality Day 2019 Date: Know History & Significance Celebrating Equal Rights & Opportunities in the United States.
Here Are Ways You Can Wear Purple on This Day to Show Solidarity:
Purple Band: You can easily get a purple band made out of latex or rubber and wear it on your wrist to show solitary. There are bands that made out of woven threads and cloth as well that you can opt for.
Purple Tee: A plain purple tee will seem perfect on this day. You can have some women empowering quote on it if you want as well like "We Can Do It" or "This is what a feminist looks like."
Purple ribbon: If you really aren't able to get anything else, simply get a strand of purple ribbon from a shop that keeps school supplies and tie it on your arms or wrist.
Purple Scarf: Wear a purple scarf if you want something easy-breezy. A plain purple scarf will do the job.
More than what you are wearing, what matters is how much you feel for the day. Wearing purple clothes will show your support towards the day, but actually standing up for women around you makes you a true believer of gender equality.