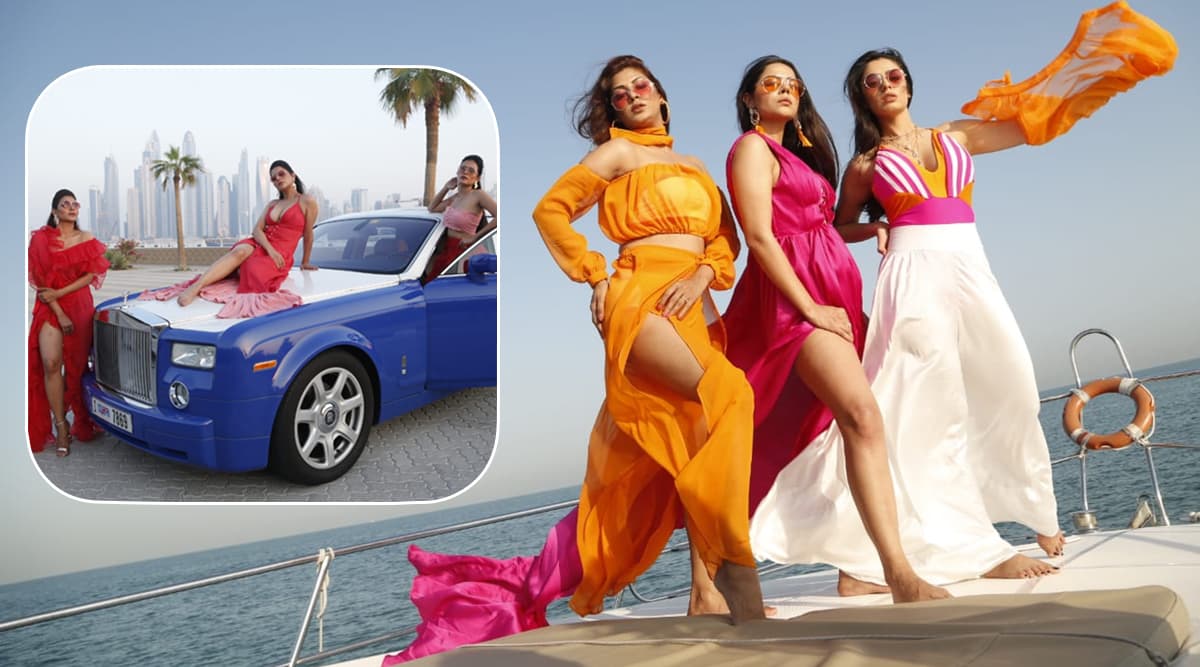 The first edition of FITNGLAM magazine's calendar shoot event titled – FITNGLAM INTERNATIONAL CALENDAR SHOOT 2020 (ICS2020) commenced with picturesque locations, ravishing models and some oomph clicks. With this shoot, the magazine has taken its step towards strengthening its foothold in the International Fashion market. Held in Dubai, UAE from October 9th to 14th 2019. The event has been garnering rave reviews even before its official launch, across the fashion arena of India as well as the UAE.
The shoot saw a fabulous flow of activities under the supervision of its Event Director and a mediapreneur, Vijay Singh who is the Founder of Fitnglam Magazine. Vijay Singh sensing a sudden drift says, "With an increasing number of Indians making it big in the global modeling industry, more and more youngsters are veering towards this field. However, good modeling is more than just about stunning looks."
"A striking photograph cannot just be created by beauty it needs to reflect the true personality of the model," he concludes.
According to the Event Curator and Editor-in-chief of Fitnglam Magazine, Mr. Sanjeev Jain, "ICS2020 remains an initiative to bridge the gap between Indian Fashion Brands and Designers, Fashion and Fitness Models, Makeup artists, Social Influencers by bringing them together on an International Forum."
The shoot was supported and powered by Filmfare Middle East alongside the benign guidance of Mr Rizwan Sajan, Chairman, Filmfare ME. Renowned Indian models- Anu Marbaniang, Sakshi Singh, Riya Saggu, Sidhika Sharma, Pratima Dagar, Kashish Singh, Deviqa Arya, and Rupali Singh are featured on the calendar, while it has been captured by famous photographers Rajesh Gopinath and Hitesh Kaneria.
The models were styled by Sanya and Anshula under their label sanya&anshula. Whereas the travel for the shoot was managed by Canvastrips. The contributing designers were Zeba By Parul, Blanche by Vineeta, Mohini Gupta Label Salt, Akara by Shruthi Kathpal, Ashfaque Ahmad, Unmatched by Ritika and Mesa Couture. The firm behind chic accessories was Knick Knack Nook as the Accessory Partner. Lastly, the makeover partners were Rashi Garg & Harshita Chaudhary.
ICS2020 is all set for its Calendar Launch that will encounter a large and glamorous gathering of who's who from India's fitness, fashion, and lifestyle industry.