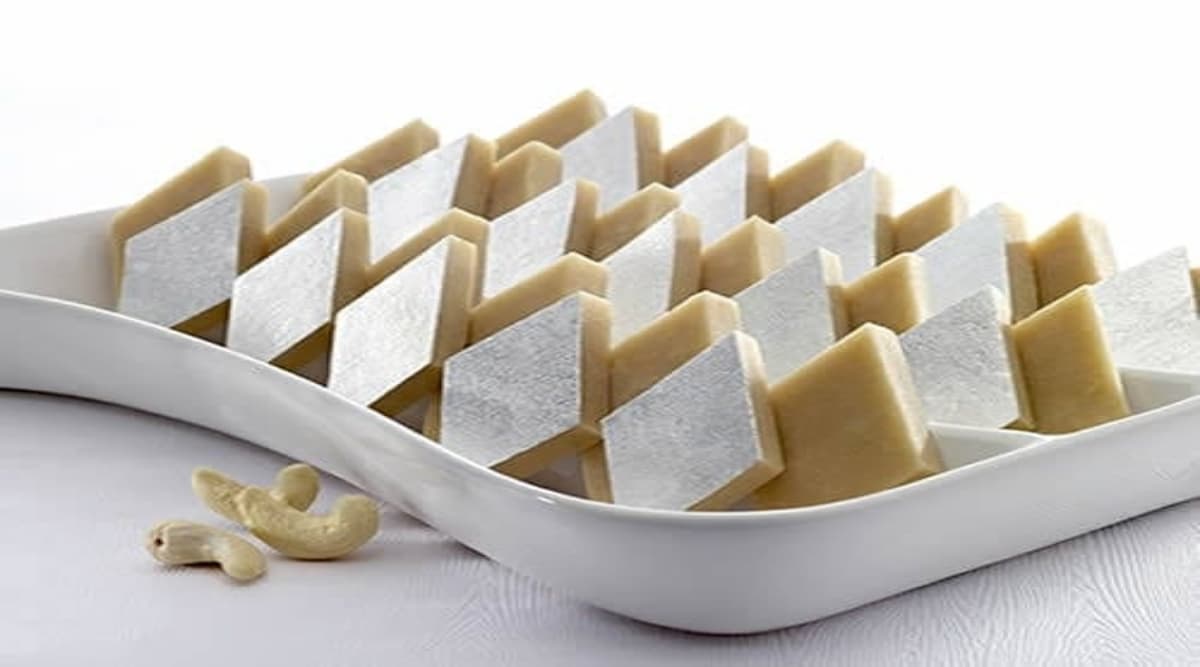 The festival of Diwali is here and it means, it's the time to make ummilicious treats and sweets. Diwali is one festival, which sees separate snacks, commonly referred to as Diwali Faral being made in almost every household. From the spicy chaklis, crunchy sev, sweet laddoos to namkeen shankarpalis, the Diwali treats are unique and everyone loves to gorge on them. Another favourite sweet food item that is prepared is Kaju Katli. Is your mouth already watering? Well, if you love cooking and want to make some at home, we give you a very easy to make recipe of Kaju Katli. How to Make Balushahi For Diwali 2019? Easy Sweet Recipe That You Can Make At Home For Deepavali Festival (Watch Video).
If you are someone with a sweet tooth, then you'd obviously be loving this cashew-based sweet. Made with powdered cashew nuts paste, Kaju Katli is one of its kind. And although you will get it easily at every sweet shop throughout the year, there is a different taste and feel when you prepare it on your own. And Diwali is a time of sweet indulgence, right? So why not give a try to make Kaju Katli at home this year? We give you the recipe and video of how to easily make Kaju Katli at home. Diwali 2019 Namkeen Recipes: From Namak Pare to Chakli, Here's How to Make Quick Party Snacks for Deepavali Celebration (Watch Video Tutorials).
Watch Video of How to Make Kaju Katli Easily at Home:
Ingredients
Cashew nuts - 500 gm

Ground sugar - 400 gm

Ground cardamom - 1 Spoon

Pure ghee - Two spoons
Steps
Soak cashew nuts in warm water for one hour. After they have become soft, grind them very finely, in a grinder.

Mix ground sugar in the cashew nuts paste.

Place a frying pan on the burner on low flame, and cook the paste of cashews and sugar. After some time this mixture will become thick. Now turn off the burner.

Mix the ground cardamom in it and let the paste cool for 10 to 15 minutes.

After the mixture has cooled down, roll it like a thin flatbread, and spread it in an oily plate or tray. Now cut this sweet into your preferred size pieces.

This all-time favourite cashew nut Katli is now ready to serve and eat. It can be stored in a refrigerator for up to 10 days.
Although kaju katli is a Diwali favourite, weight watchers should exercise some restraint while eating them. A single piece has around 60 calories, which is too dense. If you are trying to lose weight, try these tips this Diwali to stay in shape. For all those who don't have weight loss on their minds, happy eating!