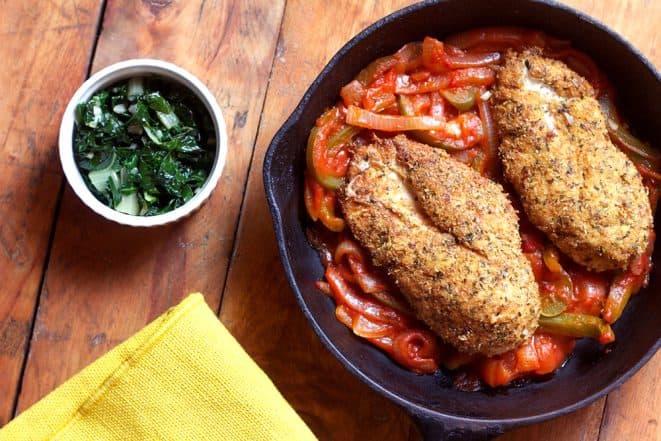 The most popular diet of all time has been undisputedly the Keto diet. Known for its instant results in terms of weight loss and fitness, the Ketogenic diet is immensely popular. Keto diet is all about cutting down on carbs to almost zero and eating more of healthy fats and proteins. The idea behind the keto diet is to eat more of fats so that your body reaches a point wherein it burns fats as a fuel for your body functioning instead of carbs, which is usually the case. Foods that are high on fat and protein and very low on carbs are known as the keto-friendly foods. Usually, low-carb foods like fish, grass-fed meat, eggs, vegetables (grown above the ground,) natural fats like butter, olive oil or fatty dairy products such as cheese are great for people opting for a keto diet. Foods that have carbs beyond 5 per cent are a big NO-NO. Keto Diet Foods for Beginners: 29 Healthiest Ketogenic Ingredients to Add to Your Diet.
Keto-Friendly Breakfast Recipes
Low Carb Fried Mac & Cheese
All you'll need is 1 Head diced cauliflower, 1 1/2 Cup Shredded Cheddar Cheese, 3 Large Eggs, 2 tsp. Paprika, 1 tsp. Tumeric, 3/4 tsp. Rosemary and this easy to make, yummy Fried Mac & Cheese will be ready in no time.
Here's how to make Low Carb Fried Mac & Cheese:
Keto Roti
Keto flatbread, roti or tortilla whatever you call it, this sumptuous food can be made easily using only 3 ingredients which essentially comprises of coconut flour.
Here's how to make Keto Roti:
Easy Lemon Chicken & Keto Greens
For people who like chicken, here's an easy recipe that includes
Chicken breast, lemon zest from half a lime, garlic, Thyme, ghee, Salt and Pepper and also, KETO Friendly greens such as cabbage, spinach, Extra Virgin Olive Oil, etc.
Here's how to make Lemon Chicken & Keto Greens:
Ultimate Breakfast Rollups
These breakfast roll-ups made with eggs stuffed with bacon, sausage, and cheddar cheese is one of the most filling yet easy to make breakfast items. It is the ultimate keto fast-food that will also help you lose weight.
Here's how to make Ultimate Breakfast Rollups:
Easy Creamed Spinach
With simple ingredients such as Spinach, Parmesan Cheese, Cream Cheese, Sour Cream, Garlic Powder, Onion Powder and Salt and Pepper to Taste, you can make this easy Keto-friendly recipe at home.
Here's how to make Easy Creamed Spinach
If you are on the Keto diet you might want to try out these simple recipes that are both filling and easy to make. You must remember that breakfast is the most important meal of the day and therefore needs immense attention.