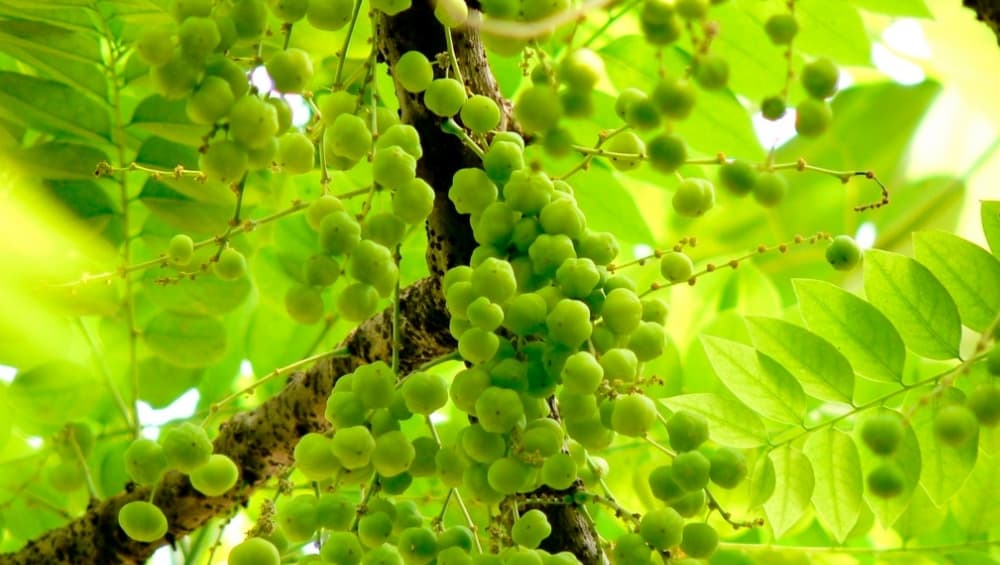 Amla Navami is celebrated on November 5, 2019, on the Navami or ninth day of the Shukla Paksha of Kartik month. It is called both Amla Navami or Akshay Navami. As the name suggests, Amla(Indian Gooseberry) tree is worshipped on this day. According to an old belief, people who worship Amla on this Navami get special blessings of Goddess Lakshmi. A legend famous in connection with Amla Navami says that on the Navami day of the bright fortnight of Kartik month, Goddess Lakshmi worshipped Shiva and Vishnu under the Amla tree and since then, the tradition of Amla worship on this date began.  Apart from it having mythological significance, the Indian gooseberry, also known as Amla or Amalaki has amazing health benefits.
The nutritious fruit mainly grows in India, the Middle East, and some Southeast Asian countries. Known for being rich in vitamin C, amla is also known as ayurvedic Berry Amla. The popular plant that has been used in Ayurvedic and Unani medicine systems for centuries. Apart from helping boost immunity and preventing viral and bacterial ailments, including cold and cough, the fruit is also known to improve metabolism. Studies are also analysing the range of polyphenols present in amla that are known to fight against the development of cancer cells. Here are certain health benefits of amla you should know of:
Boosts Immunity
Rich in vitamin C, Indian gooseberries act as natural immune boosters. They help keep illnesses away because of their nutritional content.  Apart from vitamins C and A, polyphenols, alkaloids, the fruit also contains flavonoids such as quercetin and kaempferol.  Amla is also known for its antibacterial and anti-inflammatory properties.
Controls Diabetes
People with high blood sugar are advised to consume amla also known as Indian gooseberry. Rich in chromium that helps stimulate the isolated group of cells that secrete insulin, amla helps in reducing blood sugar in diabetic patients. Also, the nutritional profile makes it extremely friendly for diabetics. Once your blood sugar is reduced your metabolism becomes stronger, and it gives you more energy.
Hair Care
Amla has been known to be extremely amazing for hair health. The fruit is known to work miraculously on hair by boosting hair growth and hair pigmentation, as well as making your hair look darker. It is also known to prevent grey hair, strengthen the roots, and improves lustre.
Digestive Health
It is a known fact that soluble fibre is good for your digestive health and amla is very high in fibre. By adding bulk to the stool and amla helps clean the bowel and regulate the movement. While reducing constipation, soluble fibre is also known to reduce diarrhoea.
Eye Health
Vitamin A is known to work wonders for your eyes. Apart from maintaining the eyesight, it is also known to keep eye-related illnesses at bay.