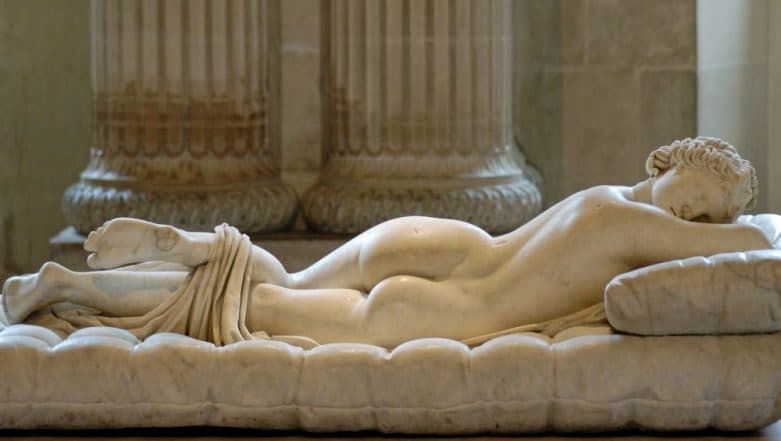 Sleep has got a lot to do with your health. While good sleep can make help you in many ways, disrupted sleep timings and sleep quality can wreck your body and mind in ways you can't even imagine. However, good quality sleep depends on a lot of things, and with the current life hustle, stress in life has robbed off good sleep from our lives.
But how do we make sure that we receive quality sleep? One of the ways is to sleep naked. Yes! Sleeping naked is attached to a lot of health benefits that you may not know of. While it may take you time to get into the habit of sleeping naked as you may have been sleeping with your night suit on since a long time but once you start sleeping naked, you will get addicted to this habit. Also sleeping naked with your partner (without having sex) is even better for your sexual and mental health.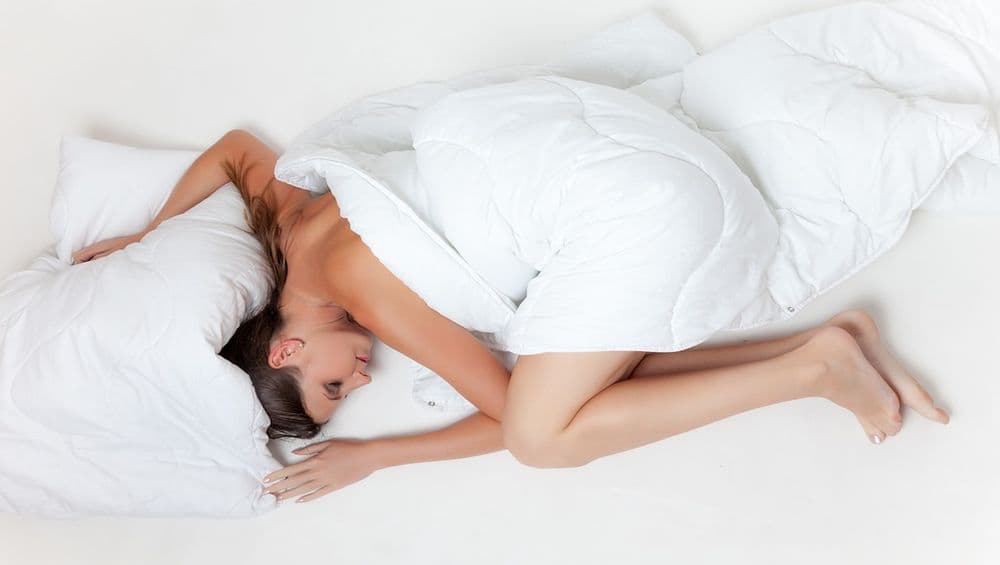 Take a look at a few health benefits of sleeping naked:
Sleep quality improves: Our body has to reach the optimum sleeping temperature to achieve proper sleep to which our body is automatically programmed with. However, clothes disrupt the skin temperature. Sleeping naked can come to rescue. Sleeping naked gives you quality sleep and helps you not wake up in the middle of the night.

Reduces Stress: Sleeping naked will give you cosier sleep than with clothes immediately puts your brain to sleep better. This gives you better quality sleep and that, in turn, helps reduce stress which can lead to various heart diseases, obesity and other health issues.
 Lowers blood pressure:  According to a study, a skin to skin contact, as in sleeping naked with your partner can help your body release oxytocin, the happiness hormones, which in turn impacts your blood pressure and stables your heart rate.

Helps you lose weight: Sleeping naked can considerably help you lose weight while you sleep. The concept of losing weight due to sleeping naked is to do with the skin temperature. The lower the skin temperature the more your metabolism has to work to maintain your body temperature in turn, helping your body burn carbs. Brown fat produced while sleeping in lowered temperature to heat your body helps your body burn calories throughout the day. Also, your melatonin levels(sleep hormones) and cortisol levels have a connection. Disrupted sleep causes your to increase the cortisol levels in the body that can make you overeat throughout the day triggering weight gain. On the other hand good, deep sleep helps your body release the leptin hormone which regulates your appetite which, in turn, keeps your weight in check.

Sleeping naked is great for your skin: We hamper our skin by not providing it with enough oxygen by keeping it trapped all day. The best way to let your skin breathe is to sleep naked. Sleeping without clothes also help us improve our skin texture because of decreased friction between the clothes and your skin.

Keeps yeast infections at bay: Going commando is the best way to let your genitals breathe because your genitals probably remain the most trapped throughout the day. They are also exposed to the maximum amount of friction. Studies have proven that always keeping your genitals trapped can put you at the risk or yeast infection and also disrupts the blood circulation in the pelvic area.
However, these sleeping naked alone can't help you sleep properly and attain quality sleep. If you feel that you are finding it a lot difficult to sleep, you may want to take therapy or visit a professional to get that fixed, because a good sleep means a healthy you!