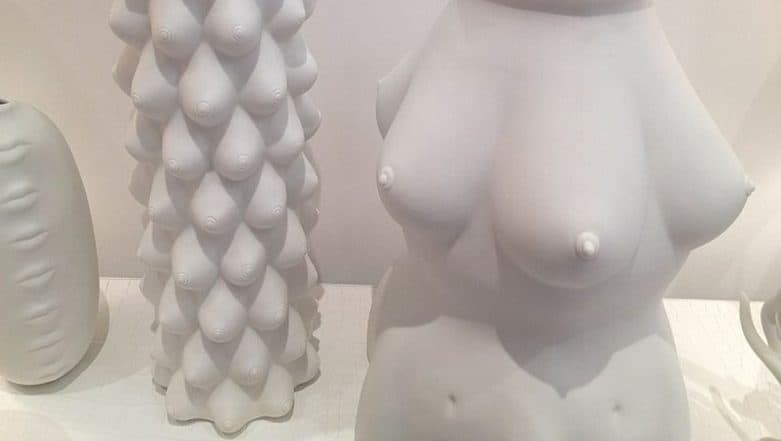 In an incredibly bizarre incident, a woman was left with "four boobs" because of undergoing a botched up boob job. The graphic designer, Jacqueline Harvey spent almost all her five years life savings to boost her bust from 34C to DD. She splurged a whopping £4,500 on the op to enhance her bust size from a 34C to DD. However, things didn't turn out the ways she had wanted for her. Instead of having perkier boobs, she ended up with a deformity that made it look like she had four boobs. As per reports by The Sun, the 23-year-old operation was "botched" leaving her with malformed, "double bubble" boobs. Soon after she got the operation done, she regretted doing it. Such kind of deformity usually occurs when the implants are not placed right. When the implants are positioned lower than the breast tissues, and the natural underbook crease doesn't disappear, it gives an impression like you have four boobs. Did Ariana Grande Get a Boob Job? Her Latest Instagram Picture Sparks Speculation.
"My boobs were deformed and it looked as though I had a bubble underneath my actual boob as the implant looked like it had slid down. It was bizarre and I can't believe the surgeons let me walk out with them like that. I was reassured that it was normal and waited six weeks as advised by the surgery for them to 'settle down,'" Jacqueline told The Sun.
The Designer had received the boob job for a lower price than the standard average cost in Australia. While the normal rates of breast augmentation in Australia are about $13,000 [£7,000] but Jacqueline got the boob job done at a discounted price of $6,000 (£4,500). However, the slashed prices now look like a mistake to Jacquline as now she will have to spend almost the same amount of money on corrective surgery.
"It was a lot more affordable than what I had previously been quoted for breast augmentations, which range around $13,000. But I regret my decision as I now need to spend this amount to correct the damage that was done in the first operation," Jacqueline told The Sun.