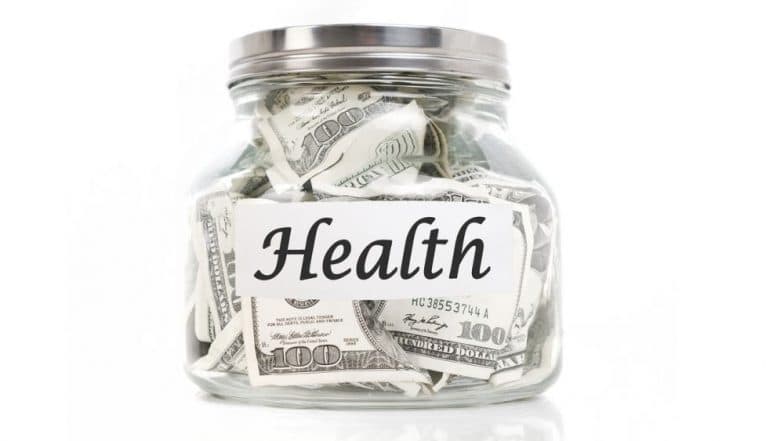 The government on Friday announced the interim budget for the session 2019-20. While this budget is being called the "jackpot budget" for the middle class of India due to a massive reduction in taxes for the middle class but also an Rs. 75,000 crore assured income scheme for small farmers in the last budget before it seeks re-election in May. Finance Minister Piyush Goyal today made a shrill election pitch on behalf of Prime Minister Narendra Modi, also made it clear that they were giving with both hands in the Union Budget. Especially for the moderate salaried class, this budget announcement was a significant relief. Health Budget 2019–20 Predictions: Expert Opinions on What Could This Year's Budget May Have in Store for You.
A Short Synopsis of 9 Sops in Budget
Income Tax deduction limit increased to the income of Rs 5 lakh or below. TDS threshold on rental income increased from Rs 1.8 lakh to Rs 2.4 lakh, moreover, TDS threshold on interest on bank and post office deposits raised from Rs 10,000 to Rs 40,000. Good news for people with investments in provident fund and prescribed schemes for there will be no Income Tax payable up to Rs 6.5 lakh. There will be no tax on notional rent on a second self-occupied house until two years from the date of completion of the project; the limit previously was 1 year. In terms of Gratuity, it is increased from Rs 10 lakh to Rs 30 lakh. In the unorganised sector, lower income earning employees, Rs 3000 per month pension scheme announced after the age of 60. The Standard Tax Deduction for the salaried class has been increased to Rs 50,000 from Rs 40,000. Last but not least, the benefits under Section 80(i)BA has been extended for another year for all housing projects approved until the end of 2019-2020.
In the healthcare sector about Rs 61,398 crore budgetary allocation for the health sector for 2019-2020 fiscal, with Rs 6,400 crore allocated for the centre's ambitious AB-PMJAY health insurance scheme, alongside many other announcements. In the reaction to announcements made for the healthcare sector in the interim budget, Dr Manoj Luthra, CEO- Jaypee Hospital says, "The honourable finance minister's proposals laid out in today's budget are commendable. The focus on assuring access to quality healthcare services has the potential to change the way Indians live and work. National Health Protection Scheme-Ayushman Bharat has taken long strides to ensure the achievement of the Prime Minister's vision of providing quality and affordable healthcare facilities to all. Already around 10 lakh poor and vulnerable people have benefited through the free medical treatment made available under the scheme. A significant number of poor and middle-class people are also benefitting from the reduction in prices of essential medicines, cardiac stents and knee implants at affordable prices. Government's approach to advance the healthcare infrastructures of the economy by inaugurating multi-speciality hospitals such as AIIMS or primary healthcare centres is also significant. Healthcare is a backbone of any economy, and a healthy India is essential to keep up the growth momentum of our nation and contribute towards becoming a $5 trillion economy in the next five years. I congratulate the government on their visionary approach to building a distress-free and comprehensive healthcare system for all."
Moreover, quite happy with the budget Mr Sameer Pawar, CEO of Srv Mamata Hospital says,  "A healthy India is on Cloud Nine in budget 2019,  the budget is rightly aiming at healthy society with an environment of health assurance and the support of necessary health infrastructure. Ground implementation of PMJAY opens up the opportunity of all healthcare players and makes healthy India. By 2030, GOI will work towards distress-free health care and a functional and comprehensive wellness system for all. All in all, it's a pretty good budget in the healthcare sector"
However, some demands from the healthcare sectors had been overlooked as well. Demands such as bringing down the corporate tax to 25 percent and resumption of 200 percent weighted deduction on R& D were not giving attention to. Mr Arindam Haldar, CEO, SRL Diagnostics says: "The interim budget presented by the honourable finance minister is on expected lines given that the country is going to polls in another few months. However, we would have expected more for the healthcare and diagnostics sector given that that seems to be the stated focus of the government since the beginning. The last year has been a challenging one for India's private healthcare providers. Increasing costs of doing business as well as an overall slowdown in consumers business due to increased competition and most of the sector being in expansion mode. The overall sector has become less attractive for investments without which growth gets hindered significantly."
He further goes on to say, We welcome the proposals for the middle class, and we expect it will encourage people to increase expenditure on consumer healthcare and preventive care. Further, the intent expressed in the budget, especially regarding the goals and increased fund allocation for Ayushman Bharat, are commendable. But what remains to be seen is the execution part of it. The government must look at better partnerships and incentives for private healthcare and diagnostic providers if it expects to successfully achieve its target of universal healthcare for all in the country in the next few years. The cost reduction of secondary and tertiary care hospitalisation facilities and medication has already benefitted lakhs of people across the nation. The proposal to strengthen the healthcare infrastructures of the economy by inaugurating multi-speciality hospitals such as AIIMS or primary healthcare centres is also to be appreciated."
The Union Budget for 2019-20 saw an allocation of Rs 6,400 crore for the Centre's ambitious Ayushman Bharat-Pradhan Mantri Jan Arogya Yojana (AB-PMJAY.) The Yojna was launched by Prime Minister Narendra Modi on September 23 and has been said to be doing well so far; however, the revised estimates show that Rs 2,400 crore were allocated for 2018-19. Moreover, Rs 250 crore has been allocated for setting up Ayushman Bharat Health and Wellness Centres under the National Urban Health Mission to provide comprehensive and quality primary care close to the community. Rs 1,350.01 crore has been earmarked for setting up health and wellness centres under the National Rural Health Mission. The allocation for the National Health Mission (NHM) for 2019-20 was increased to Rs 31,745 crore, while the last budget's allocation of Rs 30,129.61 crore. The Rashtriya Swasthya Bima Yojna (RSBY), featuring under the NHM, saw an allocation of Rs 156 crore, a decline of Rs 1,844 crore.
For the National AIDS and STD Control Programme, the government allocated Rs 2,500 crore which is an increase of Rs 400 crore from the last budget's allocation of Rs 2,100 crore. "The interim budget is a trailer for what will take India towards prosperity after the Lok Sabha polls," PM Narendra Modi said after Minister Piyush Goyal made the big-ticket announcements in parliament.